See 'Coming to America' Star Vanessa Bell Calloway Pose with Her 2 Daughters in Stunning Gowns
Vanessa Bell Calloway recently stunned her fans when she took to social media to share a gorgeous photo that featured herself and her two daughters. 
Famous actress Vanessa Bell Calloway recently shared a montage of photos featuring herself and her two daughters, Ashley and Ally, dressed gorgeously in a collection of fabulous outfits. She captioned the post,
"Happy #nationalmotherdaughterday one day late! To my 2 beauties @ashcaliway @allyycali ... I'm so blessed to have given birth to you both..."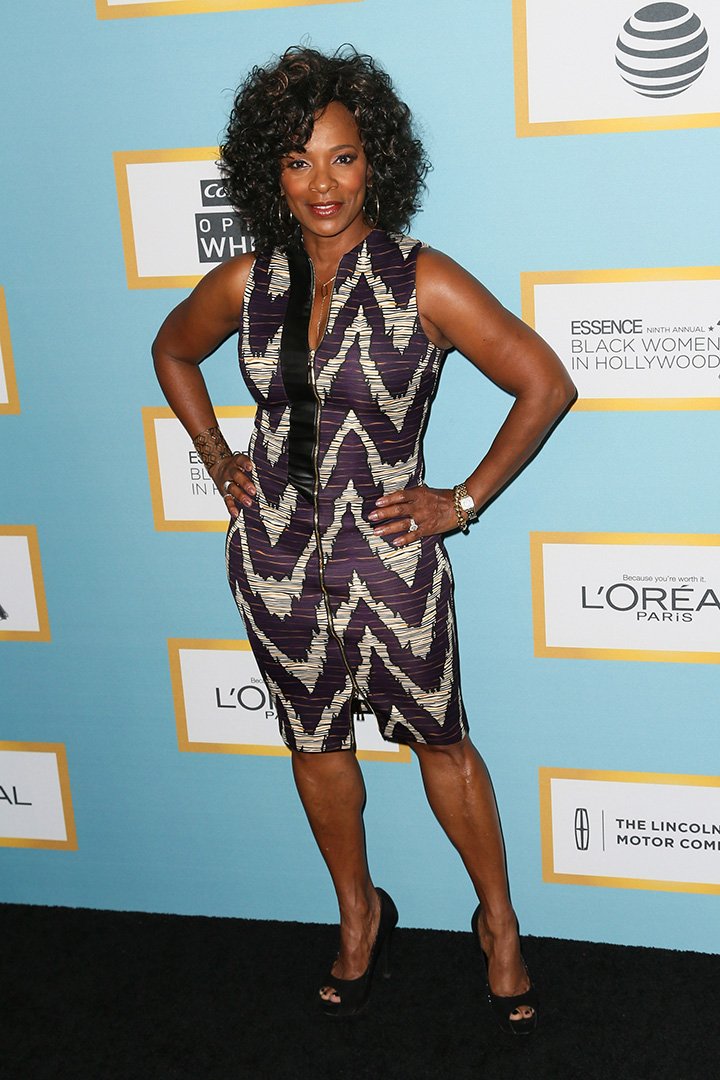 The photos captured Calloway flanked by Ashley and Ally as they posed up a storm in different outfits. Fans could not get enough of them and they took to the comments section with sweet words and compliments. One fan wrote,
"JUST AS GORGEOUS & FABULOUS AS THEIR MUMZY!" 
Calloway is an Ohio native who has pieced together a fantastic career as an entertainer. She has been married to Tony Calloway for more than three decades. 
The famous actress shares a strong bond with her children. Now and then, their adorable relationship makes headlines, and fans are once again reminded of Calloway's devotion as a mother. 
Calloway's career on TV began with her appearance on ABC's "All My Children."
One of the times their relationship made headlines was in March 2017 when  Essence provided video footage of Calloway dancing with Ashley and Ally and keeping up. She was 60 at the time. The gorgeous trio was dressed in loose-fitting black outfits as they danced magnificently to Regina Belle's "If I Could." 
Calloway is an actress and director. As an actress, she is perhaps best known for her roles in "Coming to America," "What's Love Got to Do with It," and "Daylight."
The Ohio native has also made a career for herself on TV. The talented actress is currently starring in a TV series titled, "Saints & Sinners" where she plays the role of the matriarch, Lady Ella. 
Calloway's career on TV began with her appearance on ABC's "All My Children." She has made numerous guest appearances, including in "Real Husbands Of Hollywood," "NCIS," "Castle," "Dexter," and "Cold Case."
According to a Variety report, Calloway will be reprising her role as Imani Izzi in the upcoming sequel to Murphy's "Coming to America." She will act alongside Eddie Murphy, Arsenio Hall, Wesley Snipes, Jermaine Fowler, Kiki Layne, and James Earl Jones. 
Helmer Craig Brewer will reportedly direct the project while production will be left in the capable hands of Murphy, Kenya Barris, and Kevin Misher.