Tristan Thompson's Only Son, Prince Looks like His Dad in New Photos with Mom, Jordan Craig
NBA star Tristan Thompson's little son, Prince, looked like his dad's twinnie in new photos his mom, Jordan Craig shared on social media while they enjoyed a fun expenditure. 
Tristan Thompson's ex-lover, Jordan Craig, looked gorgeous in new photos of her and her little son, Prince, which she shared on Instagram. 
Craig and her baby boy who she co-parents with Thompson were the perfect mother-son pair as they basked in sweet bonding moments during a leisure trip.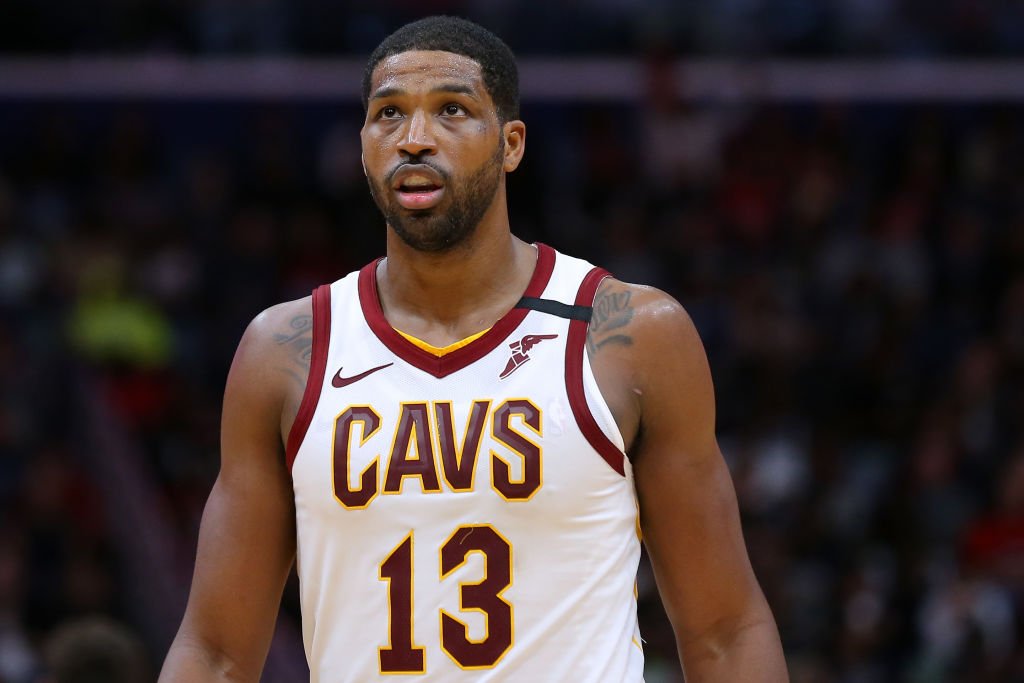 THOMPSON'S SON IS ADORABLE
Craig and her mini-me were all about their fun-filled trip as they were photographed getting their fill of nature as they got acquainted with tourist sites. While Craig looked gorgeous as always, her son was the cute twinnie of his sportstar dad. She captioned her post:
"In the madness of this world… I'm beyond blessed to have you. "NationalSonDay…"
The first photo had the lovely mom and son marveling at a camel. They also dressed the part in Arabian garbs while posing near the desert animal. The next photo showed Craig rocking a lacy outfit. Prince was the absolute cutie in a white shirt and a green bandana. 
THOMPSON CLAMPS DOWN ON RUMORS
For a while now, pictures of Craig and her son on their lavish vacation have been appearing on social media. However, after Thompson shared a snapshot of his "little prince," lounging on a yacht, many speculated that he secretly took the vacation with them.
She and Thompson were first linked in 2016 when Craig was pregnant with his child.
Thompson, a Cleveland Cavaliers star who also has a daughter with his ex, Khloe Kardashian, later took to Twitter, where he shared a disclaimer concerning the rumors. The dad-of-two stated that he has been busy preparing for the NBA season and keeping in shape.
JORDAN SPEAKS ON THOMPSON
Last year, Craig, a designer, called out her baby daddy as she accused him of neglecting his duties as a father while centering his energy on the Kardashians. The mom-of-one claimed that her ex spent a substantial amount of money on Kardashian while he lacked in daddy duties. 
In January 2019, Craig's attorney called Thompson to question the transactions that had him making expenses under the names of Kardashian and her sister, Kendall Jenner. He was also queried on the expenses that had him enlisting a transaction as a birthday gift for Kim Kardashian-West. 
I have spent the last few months training for my upcoming nba season and making sure that I am in the best shape possible. I have not been on vacations at all this summer and the current rumors spreading are 100% false.

— Tristan Thompson (@RealTristan13) July 31, 2019
MORE FROM JORDAN
The star mom who feared that her son would come to feel like he was not as privileged as True once said she experienced pregnancy complications because of Kardashian.
When Craig, 29, and Thompson were still an item, rumors had it that he cheated on her with the reality star. In court documents, she claimed that he cheated on her while she was pregnant.
Kardashian later denied having anything to do with the ex-couples' break-up. She and Thompson were first linked in 2016 when Craig was pregnant with his child.