'Chrisley Knows Best' Star Chase Chrisley Shares Rare Throwback Photos with Sister Savannah
It was throwback time for reality star Chase Chrisley on social media as he showed off some fun snapshots of him and his sister when they were kids.
"Chrisley Knows Best" star Chase Chrisley was all about old-time memories on his recent Instagram post, as he gave fans glimpses of one of his childhood fun times.
Chase's show off also featured his sister, Savannah, as they were photographed indulging in thrilling activities during playtime.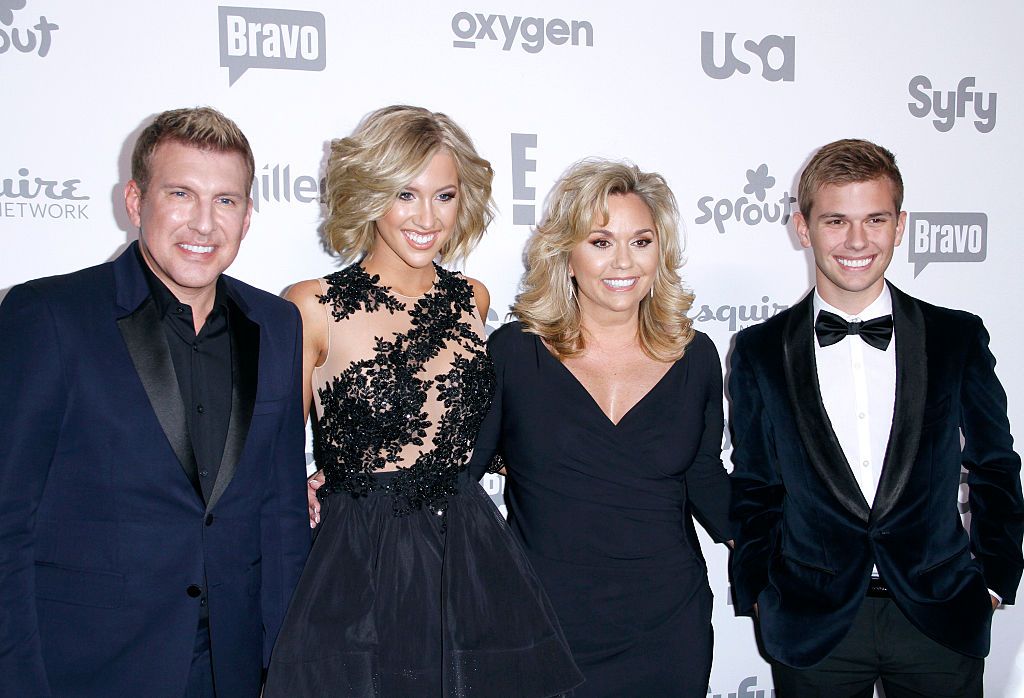 THROWBACK TO PLAYTIME
The three-photo post had the younger version of Chase and Savannah looking adorable as they went about their fun moments. In the first photo, the duo looked to be at home in swimwear. While Chase stood shirtless with a big smile, his sister rocked a tiny bathing suit. He captioned:
"Dug some pictures out of the archives today @savannahchrisley."
The next slide was even more heart-melting as the celebrity siblings were photographed as toddlers. While big brother Chase looked cute in a checked onesie and an oversized hat. He stood over baby Savannah, who was on all fours showing off her cute features.
GROWING UP CHRISLEY 
Last year Chase and his sister proved that they were grown as they moved out of their parents' Nashville mansion to a sprawling home in Los Angeles.
For the season two premiere of their show, "Growing Up Chrisley," the siblings showed fans that their new content would center around living their independent lives.
However, she learned to not give attention to people's opinions as she grew up.
The siblings premiered a behind-the-scenes coverage where they gave fans peeks at their home's interior and exquisite features. Chase, 24, acted as the tour guide as he first showed off their luxury kitchen. Their sitting room featured a massive fireplace and a Chesterfield sofa.
THE SIBLINGS ON THEIR CHILDHOOD 
Fans of "Chrisley Knows Best" would attest to the fact that they watched Chase and his beloved sister grow up on the show. In an interview with People, the siblings opened up on how they managed the spotlight lifestyle and how they were conscious of their actions because of the public.
Chase shared: "It definitely changed our lives entirely. It forced us to grow up fast. it's a little bit different because every time we screw up, it's in the public eye…"
Savannah shared that there were a lot of pressures to be perfect while she was growing. However, she learned to not give attention to people's opinions as she grew up.