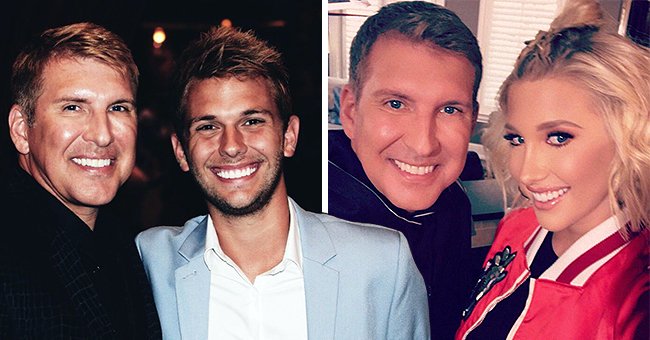 Getty Images
Todd Chrisley Gets Sweet Tributes from Chase and Savannah Chrisley

Todd Chrisley has gotten some sweet Father's day messages from his children Savannah and Chase Chrisley. The siblings shared the touching tributes on their social media page.
Todd Chrisley has received some touching tributes from his children Savannah and Chase, who shared some adorable throwback photos on their social media.
Chase shared some sweet photos of himself with his father, calling him the "realest" in the game. He added that he was proud to call the reality star his father.
His sister shared an equally touching tribute to their father, posting a series of throwbacks of her and her father spending time together throughout the years.
In the beautiful post, shared to her 2.1 million followers, she remembered growing up and being inseparable with her father adding,
"I thank God every day for giving me a father who has always been there and who has never wavered. You have the ability to make a bad day great! And I'm so happy that the world gets to know the man I grew up calling Daddy."
Chase and Savannah have always been close; however, Chase often prides himself on being a min version of his famous father.
While also a daddy's girl, Savannah graduated from high school early and also competed as a pageant queen. She and Chase are always working together, particularly when it comes to dealing with their dad.
Earlier this month, Savannah announced that she would be postponing her engagement to fiance Nic Kerdiles.
During an episode of the "Chrisley Confessions" podcast, she opened up to her father, explaining why they had decided to put things on pause. She said,
"We both realized that things moved way too fast and we needed to go back to dating. I just knew we had to work on things on a different level. We had to dig deeper and it's hard."
Kerdiles, 26, proposed to Savannah in December of 2018 after more than a year of dating. However, last year, she spoke to E! News announcing that they would be taking some steps back.
Their wedding was supposed to have taken place on May 9th which coincidentally, was her father's birthday. Reportedly a wedding planer and three venue's had already been found.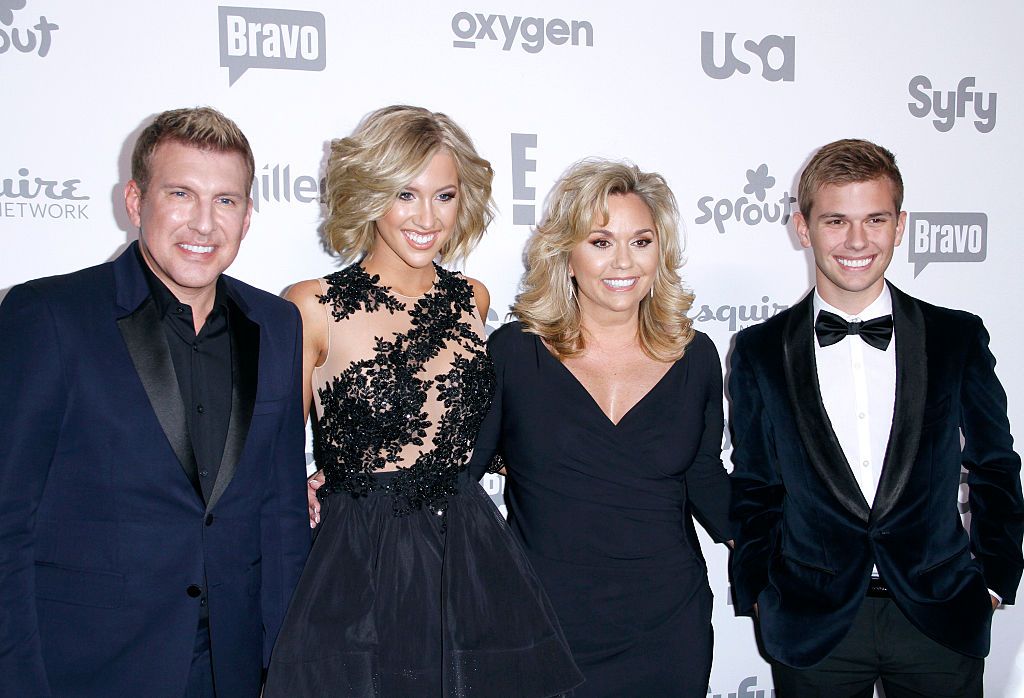 Todd Chrisley, Savannah Chrisley, Julie Chrisley and Chase Crisley| Photo: Getty Images
When she spoke to her 51-year-old father, Savannah revealed that he reacted like a manager to the news at first, but quickly went into "dad mode."
The USA network has announced that season eight of the hit reality show featuring the Chrisley family would be premiering on July 8th.
Please fill in your e-mail so we can share with you our top stories!