Eve Has No Children of Her Own Due to Fertility Issues — See Cute Moments with Her Stepchildren
Rapper Eve may not have children of her own, but she is a caring stepmother to her husband Maximillion Cooper's four children, Jagger, Lotus, Mini, and Cash. 
Motherhood is a beautiful experience that requires one to put others' needs before their own. Growing up with a single mom and later, a stepfather, rapper Eve realized how important it is to put children's feelings first. 
Experience taught her some valuable lessons about empathy and today she is grateful for what she has learned because it made her the doting mother that she is to her four stepchildren who were born to her husband Maximillion Cooper from his previous relationship.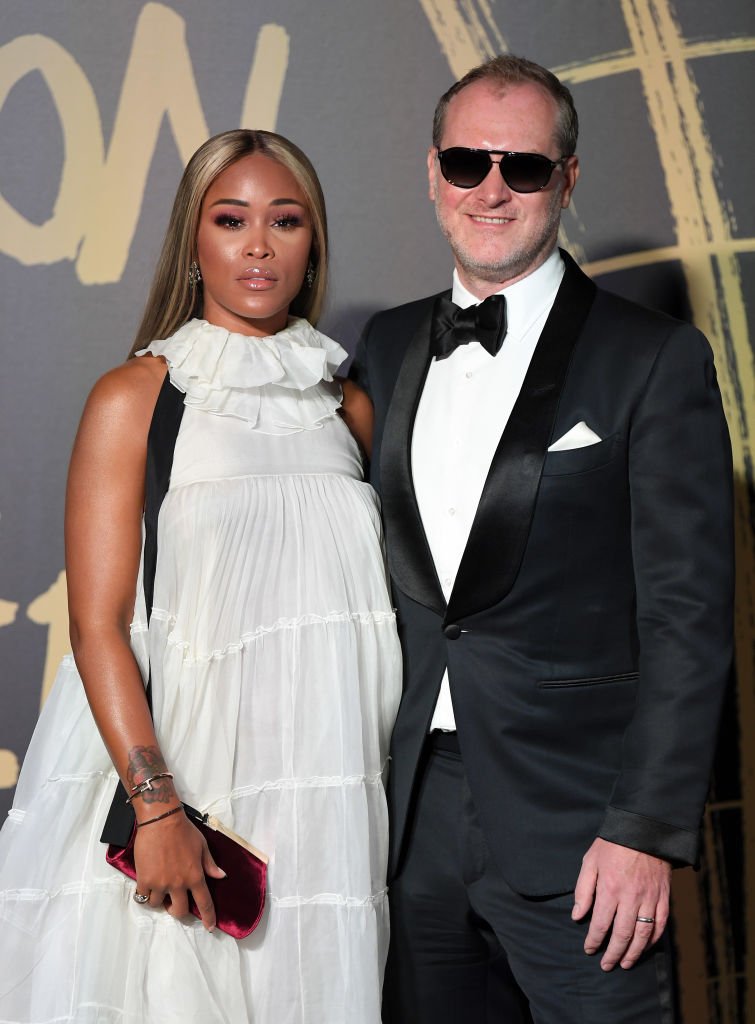 In an interview with US Weekly, Eve shared how her mother did not even ask her when she got married for the second time. The rapper was upset and hurt because no one would talk to her about her feelings. She said:
"When you become an adult, you kind of forget that you used to be a kid and you have feelings..."
Eve calls herself a cool stepparent who listens to her children's feelings. She has not been able to have kids of her own due to infertility issues, but that does not stop her from spoiling her stepchildren. Here is a look at some of the best memories they have had together. 
Before Eve and Cooper got married, the rapper shared that she was not sure about being a stepmother to Cooper's children.
In this boomerang video shared by Cooper on April 12, 2017, Eve and the kids look pretty hyped for their trip to Tokyo for their family vacation. Everybody had a big smile on their faces. 
This sweet blue carpet moment from June 2018 was shared by Eve and her stepdaughter, Mini. The duo looked fabulous as Eve held Mini close while posing for the cameras. 
In 2018, the Coopers enjoyed a trip to Universal Studios, Hollywood. The picture below was snapped at The Wizarding World of Harry Potter. "Lesson time at  [Hogwarts]!" Cooper captioned the snap.
Cooper has a cheerful smile on his face while he shot a boomerang video of his kids and wife as they waited for the traffic to clear at Sunset Boulevard. The children's poses in the backseat are priceless!
Looks like Eve and Mini love to pose together during events. The photograph below was snapped during a red carpet event at Dolby Theatre in July 2019. The ladies looked beautiful in patterned dresses and held hands as they walked amid the rows of fans and paparazzi. 
Cooper shared another post from the same event and this time, he made it into the photo. The family looked amazing together. The ladies donned patterned dresses while Cooper and his son looked handsome in black.
The family headed out for a vacation to Yosemite National Park in California's Sierra Nevada mountains in July 2019. Cooper generously shared plenty of photos from the trip on Instagram. Judging by the photos, the family had a pretty good time in the laps of nature. 
Before Eve and Cooper got married, the rapper shared that she was not sure about being a stepmother to Cooper's children. But as the days went by and she spent more time with the kids and went on vacations with them, they grew fond of each other. 
Back then, Eve also shared that the children were excited over the idea of having another sibling. She said she wanted to raise her children to be impartial and teach them to treat everyone with respect and humility despite the color of their skin and cultural background.