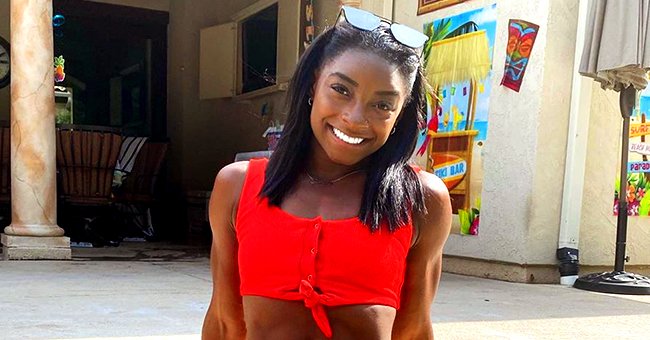 Instagram/simonebiles
Simone Biles Shows Her Chest Piercing in a Green Dress While Posing in a Sunflower Field
Olympic gymnast Simone Biles recently showed off her fashionable chest piercing in a green dress while in a sunflower field. Judging by her photo, the artistic gymnast was enjoying her day under the sun.
Aside from Simon Biles being the most celebrated and the most decorated gymnast globally, she is also one of the most followed public figures on Instagram.
An artistic gymnast, the 23-year-old decorated her body with a little piece of art. On September 28, she flaunted a shiny piercing on her chest in a photo she shared with her 3.9 million Instagram followers, .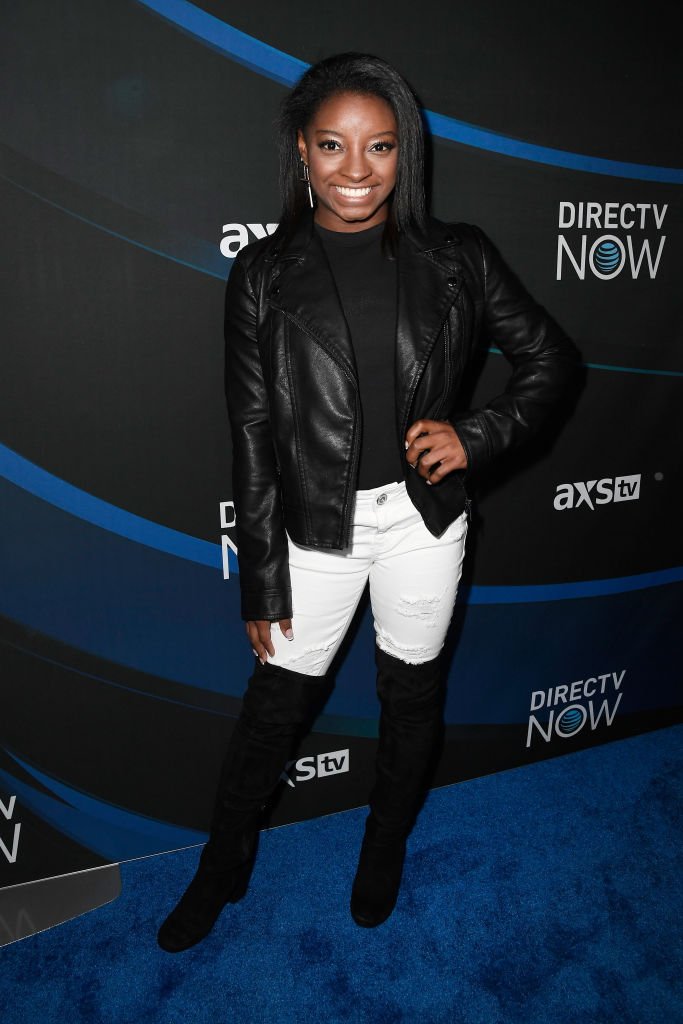 Olympic gymnast Simone Biles attends the 2017 DIRECTV NOW Super Saturday NIght Concert in Houston, Texas. | Photo: Getty Images
Biles stood in a field of sunflowers as she smiled and looked away from the camera. The sunlight beautifully hit her toned arms and made her chest piercing glint. She debuted the piercing in February this year.
A lover of nature and the outdoors, the free-spirited gymnast looked like she enjoyed being surrounded by beautiful flowers and bright blue skies. She captioned her post:
"Sunflowers just make me happy ?"
Many fans adored Biles' refreshing green dress. She paired her relaxed outfit with a blue denim jacket which she wrapped around her torso and completed her look with white sneakers.
Some fans also wrote that Biles looked gorgeous in her dress, while others expressed that the place she visited is beautiful. Others said that Biles was the most beautiful sunflower in the field.
Fans were speechless when Biles flaunted her jaw-dropping bikini body.
Aside from her picture with sunflowers, Biles also shared an earlier glimpse of her chest piercing on Instagram where she was dressed in a plunging long sleeve crop top, black skinny jeans, and boots.
The gymnastics wonder also has piercings on her nose, her navel, and ears, including the tragus part. Some fans were bothered by her growing number of body ornaments while others found her piercings cool and daring.
Biles has kept many fans surprised by her fashion choices and trendy styles nowadays. Beyond her piercings, she sent fans wild when she shared on Instagram her long braided hair.
She showed off her cornrows - a hairstyle that is rarely seen on her. Ever since she shot to fame, Biles would usually go for her signature hair bun or straight hair.
Aside from her braided hair, fans were speechless when Biles flaunted her jaw-dropping bikini body. Though she wore a neon green string bikini, her solid abs were the highlight of the photo.
Meanwhile, after a three-year-relationship, Biles and longtime boyfriend Stacey Ervin, Jr. had broken up, reportedly around March. Ervin was deemed bitter in the wake of their split.
Fans recently found a social media post by Ervin where he said they had a conflict-free split but also lashed out at his ex-girlfriend, who has moved on from their relationship. She is now dating NFL player Jonathan Owens.
Please fill in your e-mail so we can share with you our top stories!