Check Out Simone Biles' Ex-boyfriend Stacey Ervin's Shady Comment about Finding a Better Girl
After a three-year relationship, Olympic gymnast Simone Biles broke up with Stacey Ervin Jr. but he's not being what we'd call a perfect gentleman.
For years, fans of Simone Biles saw her side by side with hunky fellow gymnast Stacey Ervin Jr. and it looked like a match made in heaven. He was always supportive and adoring, but now that the romance is over, Ervin's admiration for Biles has soured.
Biles' fans were stunned by a recent post Ervin shared on Instagram that indicated that the split was anything but amicable and that he is lashing out at his world-famous ex.
Ervin shared the photo of his purported new flame the day after Biles posted a sweet snap of herself with her new love interest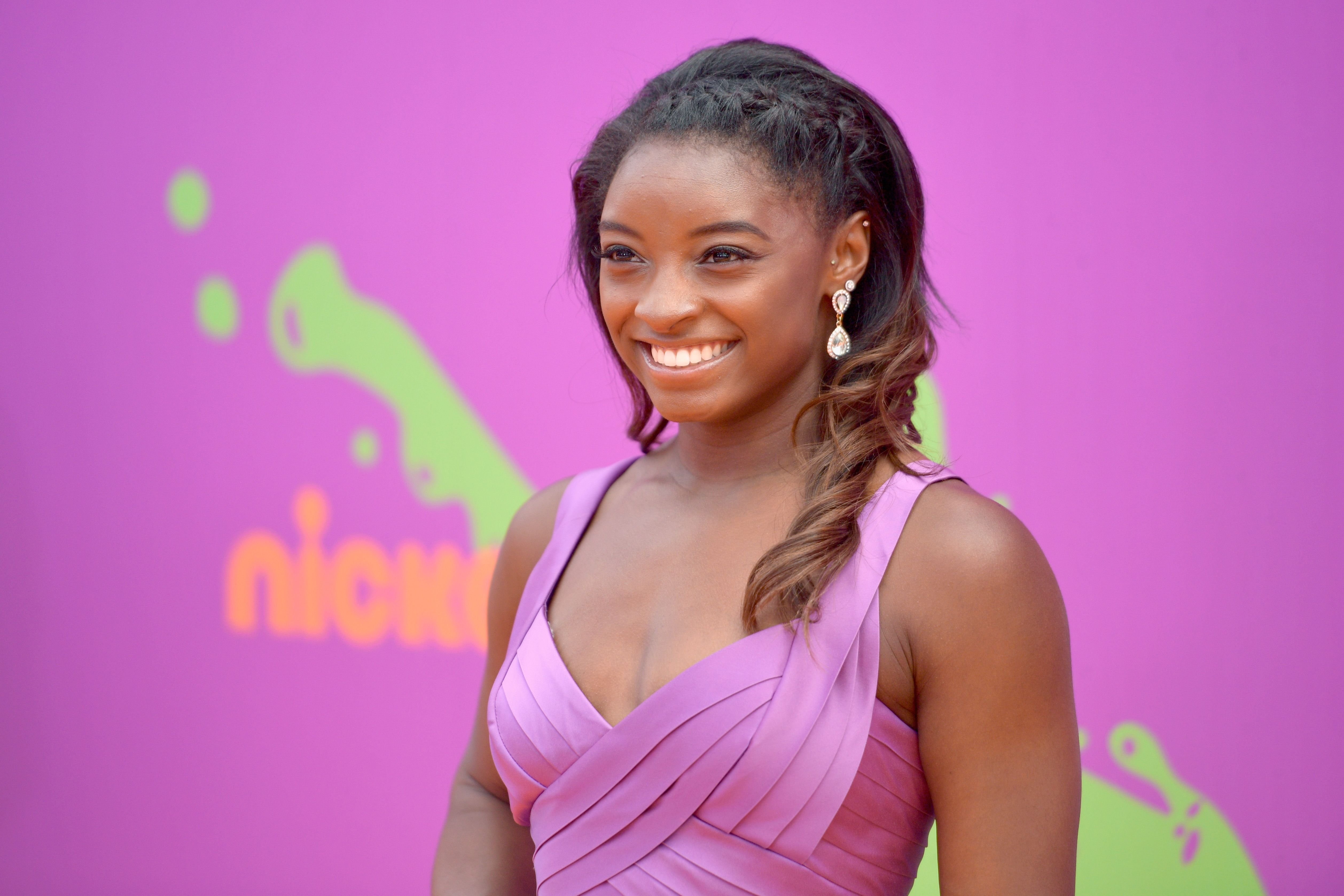 THE "BETTER" WOMAN
Even though it is believed the couple split sometime in March 2020, Biles has only recently revealed the end of her relationship with Ervin. Fans had suspected something was up when Biles kept posting snaps of herself in quarantine all alone.
The penny dropped when Ervin didn't wish the gymnast a happy birthday and she unfollowed him on Instagram. Then Ervin shared a photo of an apparently topless blue-eyed blonde in a hat and captioned it "Niiiice!" When someone commented that he'd moved on quickly, Ervin snapped back:
"When you find better you find better."
AND SIMONE BILES MOVED ON
Of course, Ervin shared the photo of his purported new flame the day after Biles posted a sweet snap of herself with her new love interest, Houston Texans safety Jonathan Owens. In the snap, the petite Biles was riding piggyback on the hunky NFL star and the occasion was his 25th birthday. 
Biles' post casts Ervin's claim of "finding better" in the somewhat greenish light of chagrin -- or plain old jealousy. Fans lashed out at him, most firmly on Biles' side, and none actually thought Ervin had upgraded, if an upgrade is possible after dating the gorgeous 23-year-old who is the most decorated gymnast of all time.
YOUNG LOVE
Biles did open up about the break up with Vogue and revealed that Ervin had been her first love and her first boyfriend. She explained in 2017:
"I have never had a boyfriend in my life. At 20 years old I feel like you should have gone through those things and gone on dates. I have been on like, maybe one proper date."
At 23, Biles admits that as hard as the break up from her first relationship might have been, it was time to move on. Ervin, who has always been unashamedly proud of his celebrity girlfriend, has obviously taken the split hard. As for what led Biles to the decision to end the romance, that is between the gymnast and Ervin, and neither is telling. At least not yet.
A HARD YEAR FOR SIMONE BILES
Biles has had a difficult year. She, like so many athletes, was bitterly disappointed to see the Tokyo Olympics postponed due to the COVID-19 pandemic, but 2019 was worse. Despite her historic record-breaking achievement, Biles's personal life was overshadowed by her brother, Tevin Biles-Thomas' arrest on a charge of a triple murder in Cleveland.
Biles has recently started training again at the World Champions Centre in Houston Texas, but adhering to all the precautions and procedures the COVID-19 pandemic has made essential. Hopefully, the new romance with Owens is only the first of many good things coming Biles' way in the second half of 2020.