Hilaria Baldwin Talks Exhausting Newborn Phase with a Cute Clip of Baby Edu Sleeping
Hilaria Baldwin shared a new video of her newborn on Instagram and accompanied it with a caption where she described taking care of him as an exhausting yet magical experience.
Hilaria Baldwin recently welcomed her fifth child with husband Alec Baldwin, and it appears the former yoga instructor is not finding being a new mom easy.
Taking to Instagram, Hilaria shared a video of their newborn, Eduardo Pan Lucas Baldwin sleeping in a bassinet. The tiny tot was captured wearing a who top and a dark-colored onesie. He also had his hair shaved clean.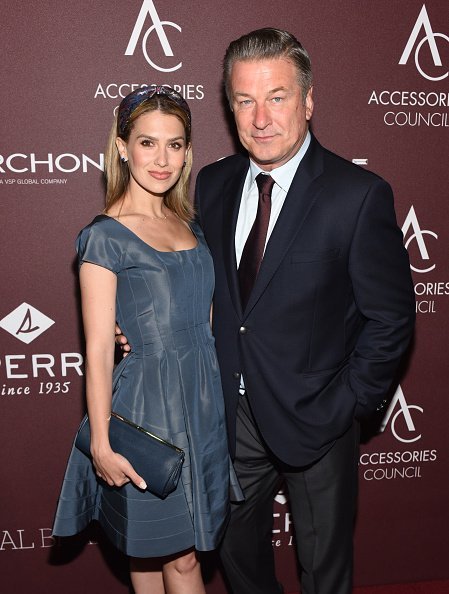 In her caption, Hilaria described being a parent to a newborn as a magical but exhausting experience. She explained that finding a perfect bassinet for the baby could make the process a little easier.
Hilaria went on to note that she got a bassinet from the famous toy company, Fisher-Price. She explained that the it also comes with soft music that could be heard in the clip. She added:
"I'm noticing how much Edu loves music and how much his siblings love playing it for him."
Hilaria concluded her caption by noting that the bassinet has a removable control unit that can serve as a tabletop soother as the baby grows. She expressed her excitement over this feature.
The adorable post thrilled fans who quickly took to the comments section to leave sweet notes for Hilaria and baby Eduardo. Hilaria and Alec welcomed Eduardo on September 8, 2020. The proud mom took to Instagram to share a sweet family picture of the couple in the hospital with their newborn.
This did not stop her from showing off her great pregnancy body ahead of his arrival.
In her caption, Hilaria described the tiny tot as perfect and added that his arrival made them very happy. She concluded by asking fans to anticipate the reveal of their baby's name.
But fans did not have to wait too long. One day after announcing his birth, Hilaria shared an adorable photo of the newborn wrapped in a white blanket. She accompanied the snapshot with a caption, revealing his name as Eduardo Pau Lucas Baldwin, meaning "wealthy guardian of peace and light."
Since Eduardo's arrival, Hilaria has been sure to share glimpses of her bonding moment with him on her social media. A few days after his birth, Hilaria posted an adorable photo of herself cradling the newborn while Alec and their kids surrounded her.
In addition to Eduardo, the celebrity couple are also parents to sons Romeo Alejandro David, Leonardo Ángel Charles, and Rafael Thomas and daughter Carmen Gabriela. Alec also has a 24-year-old daughter, Ireland, with his ex-wife, Kim Basinger.
While Hilaria might have already been a mother of four before Eduardo, this did not stop her from showing off her great pregnancy body ahead of his arrival.
Throughout her pregnancy, the then-expectant mom frequently showed off her baby bump as well as her glow. Though it might be a bit tiring sometimes, there is no doubt that Hilaria loves nothing more than being a mom to baby Eduardo and all of their beautiful kids.