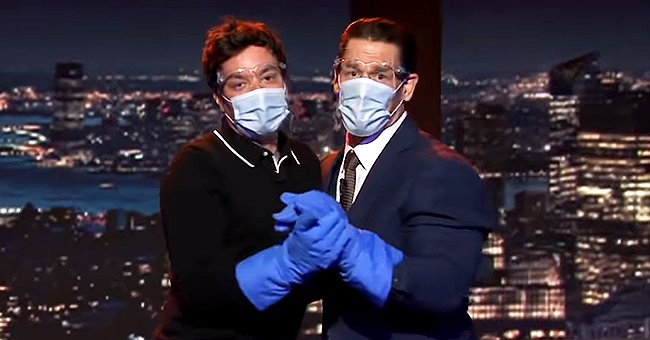 youtube.com/The Tonight Show Starring Jimmy Fallon
See the Hilarious Technique Jimmy Fallon & John Cena Used to Hug as They Reunite after Lockdown
Show hosts have had to find innovative ways to keep their fans engaged for months, thanks to COVID-19 restrictions. With things starting to get to normal, Jimmy Fallon gave his viewers a bit of a treat this week.
The popular night-time show, "The Tonight Show with Jimmy Fallon," welcomed a studio guest for the first time since coming back on the air. The guest was the professional wrestler, John Cena, a longtime friend of the show.
Cena and the show's host, comedian Jimmy Fallon, decided to celebrate the milestone uniquely. They performed a parody of the classic Peaches & Herb track, "Reunited."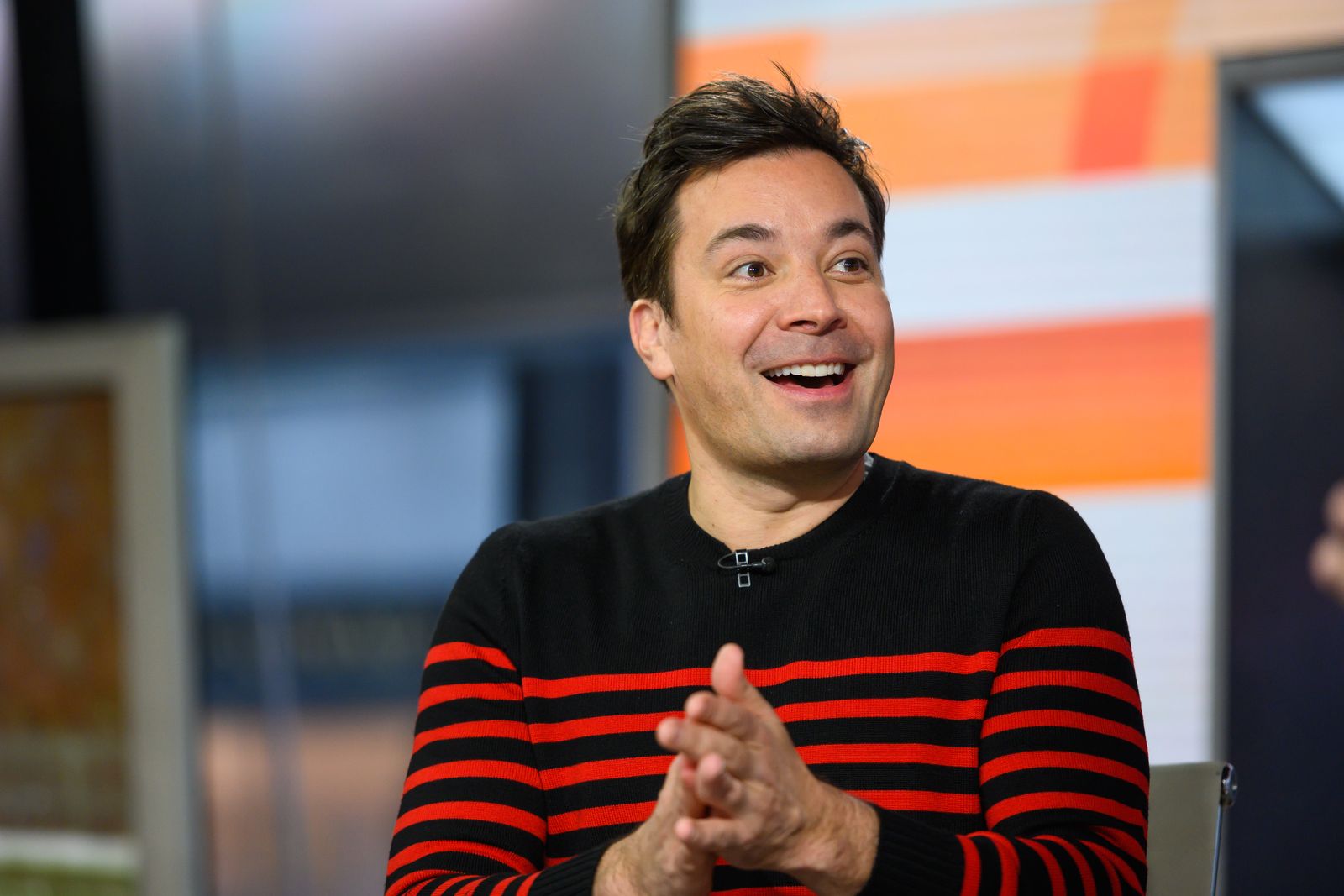 Jimmy Fallon at "The Tonight Show" studio on January 28, 2020 | Photo: Getty Images
Considering the special occasion, Fallon and Cena were more than happy to give their spin to the famous song. As they sang, they shared some of the highlights of their lives over the past few months.
Fallon began, introducing Cena as a guest on the show several times. Before Cena stepped out, however, the comedian took the mic and sang:
"It's been too long without you in room. Last time we spoke, you were muted on Zoom. This year's been so weird. But... we realized we look better without a beard."
Cena soon stepped out for his rendition. Dressed in his characteristic suit, he walked on to the stage, where he grabbed the mic and belted the tune.
After lamenting for several minutes, the men eventually made to hug each other. They donned face masks, goggles, and even dishwashing gloves, then leaned in for an embrace.
The pair notably ran a SuperBowl ad back in January.
While the moment was a truly fun one, it highlighted how much these men had missed the show. It also gave fans some great laughs.
Fallon isn't the only late-night show host who is making a return to TV following the lockdown. Comedians Stephen Colbert and Jimmy Kimmel have begun shooting their shows in studios too.
However, most late-night show hosts that have resumed in-studio shooting only do so with little to no crowds at all. This is for social distancing enforcement.
Others, such as Trevor Noah from "The Daily Show" and John Oliver from "Last Week Tonight," have yet to resume in-studio shooting for the time being.
As the number of cases affected by the novel coronavirus pandemic continues to go down, it is expected that things get back to normal soon.
Fallon and Cena have flexed their comedic chemistry before. The pair notably ran a SuperBowl ad back in January.
The ad, which was for beer manufacturer Michelob Ultra, featured Fallon and Cena performing an intense workout and enjoying the brew afterward.
Please fill in your e-mail so we can share with you our top stories!