Simone Biles' Received a Rose Bouquet in the Morning from Her Boyfriend Jonathan Owens (Photos)
Simone Biles recently showed off her boyfriend Jonathan Owens giving her a bouquet and the celebrity couple looked super adorable together.
Simone Biles' boyfriend Jonathan Owens is head over heels in love with her and he won't stop showing just how much she means to him. 
Taking to her Instagram story, Biles shared a photo of herself wrapped with a white blanket while lounging in bed. The athlete appeared to have just started her day as she sported a messy bun. With a smile on her face, she posed for the adorable picture.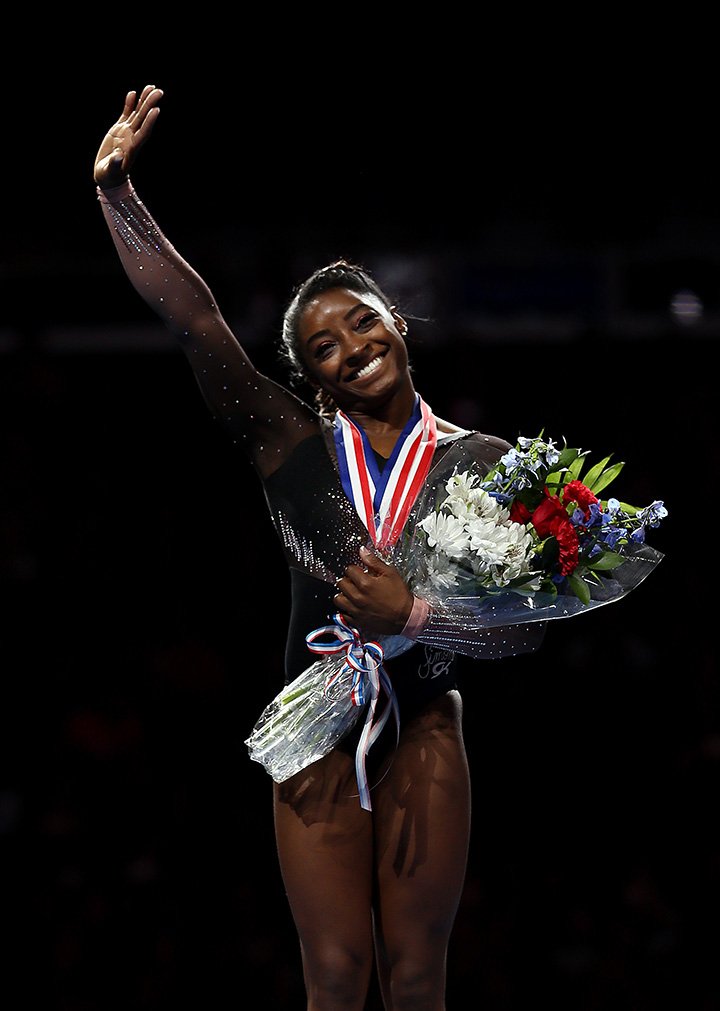 The reason for Biles' smile was seen in the next picture as Owens appeared in the frame holding a bouquet of roses. She captioned the snapshot writing:
         "I ENJOY DOING LIFE W/ YOU"
Biles' recent post is not the first time she is giving fans a glimpse into her relationship with Owens since going public in August.
Last month, she shared an adorable photo of herself cuddled up with Owens who was behind her. The couple was pictured standing as the NFL player sweetly leaned towards Biles who is 4 feet 8 inches tall.
In addition to both being professional athletes, Owens and Biles also share a common interest in dogs.
When Owens is not posing for selfies with his beau, he takes out time to leave sweet comments on some of her photos.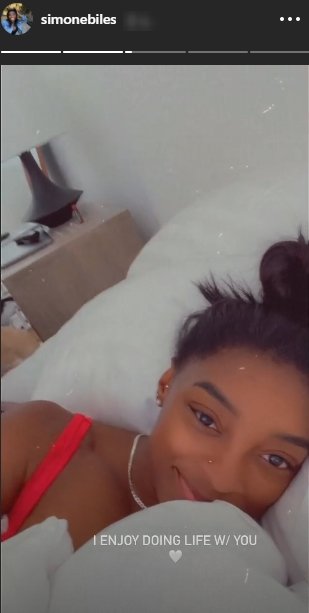 In September, Biles posted a picture of herself looking sexy in a green two-piece swimsuit and asked fans to add a caption in the comments section. Owens joined in the comments and wrote:
"It's the abs for me. ?❤️"
Before Biles confirmed her relationship with Owens, fans were already speculating that something was going on between them after they were spotted together on different occasions.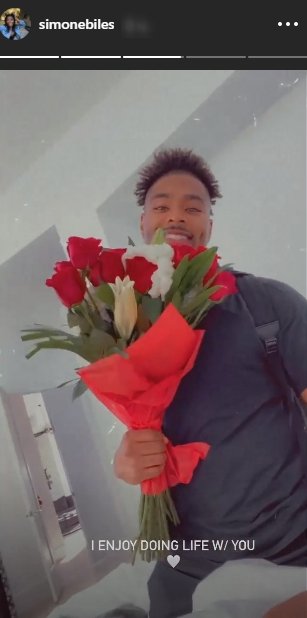 Biles' new relationship came only a few months after her split from Stacey Ervin Jr. whom she dated for three years. Just like her ex, Owens is an athlete. He is a professional NFL player and currently plays for the Houston Texans.
While it's not confirmed when exactly the couple started their romance, Biles has reportedly been liking some of Owens' Instagram posts since November 2019. 
In addition to both being professional athletes, Owens and Biles also share a common interest in dogs. The NFL player has an English Bulldog named Zeus.
With their shared love for sports and animals, it comes as no surprise that Owens and Biles can barely get enough of each other as their love continues to wax stronger.