Check Out Shantel Jackson as She Poses in a Pink Silk Shirt Dress & Matching High Heel Shoes
Shantel Jackson, American rapper and singer-songwriter Nelly's girlfriend, stunned as she posed in a stylish pink ensemble in new gorgeous photos on her Instagram feed. 
In a recent post on her Instagram feed, Shantel Jackson, the girlfriend of American rapper and singer Nelly, showed off her admirable sense of style in new jaw-dropping photos and videos.
The stylish posts uploaded just a few days ago garnered the star praises and accolades as her fans could not stop gushing over her remarkable fashion sense.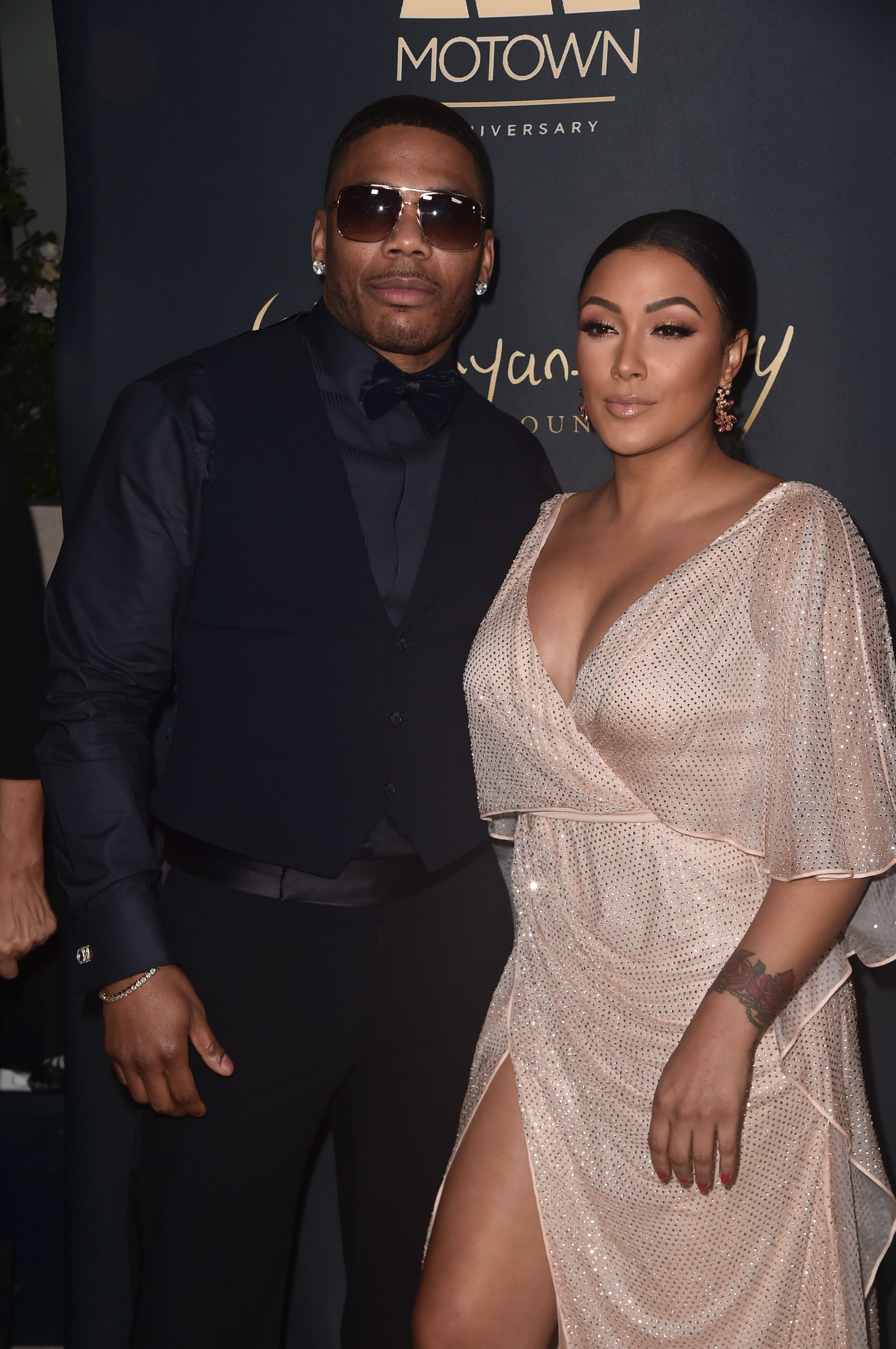 In the first set of pictures, Jackson was seen wearing a stylish hot pink silk shirt and a matching pair of stiletto heels. She combined the look with several neck accessories and styled her hair into a sleek middle parting. 
Posing in a boutique, the star gave a sensual squat and delicately placed her hand on her head as she stared into the ready camera. Beneath the post, she captioned:
"Don't you just love a bomb a$$ shirt/dress with a sexy a$$ pump. ?"
Over the months, Jackson has successfully kept her followers entertained with several posts on her social media. In April, she posted a TikTok video of herself rocking her boyfriend's old rap outfit for his single "Dilemma."
In the clip, plastered on her cheek his signature tape, wore his well-known Nuggets jersey and mustache. She then went on to rap along to the song. The video was a welcome trip down memory lane. 
Mayweather accused the star of stealing his money and using his credit cards without permission.
Jackson is, however, not only known for being remarkably beautiful. The star modeled back in the day and appeared on tv a couple of times. 
She currently runs her own company called Fanci Goods, which sells makeup tools, magnetic lashes, and many other beauty accessories. She also owns a skincare line and an orthotics line.
MEETING NELLY AFTER MAYWEATHER
The beauty queen met Nelly in 2014 through a friend, and though they are yet to tie the knot, the pair have been going strong ever since. Jackson also opened up about her desire to have children for the rapper. 
The 36-year-old was formerly married to the famous boxer, Floyd Mayweather. The pair, however, went through a rough split in 2014 and ended up suing each other.
Mayweather accused the star of stealing his money and using his credit cards without permission. Jackson, on the other hand, accused him of assault, battery, defamation, and invasion of privacy. 
Just last year, the boxer also accused her of illegally recording his telephone conversations. He claimed that he just found out about it and filed a plea with the judge, asking for the directive to amend his original lawsuit. The case is still pending.