Mila Kunis' Kids Can Learn a Lot of Lessons from Her and Ashton Kutcher — inside Their Family
Ashton Kutcher and Mila Kunis' kids are living a privileged life and they don't even know it, said the "Two and a Half Men" actor. That's why the couple has unusual parenting strategies.
Although Kunis and Kutcher met each other in the late 90s on the set of "That '70s Show" (he portrayed Michael Kelso and she played Jackie Burkhart), they only started dating in 2012.
Three years later, in July 2015, the couple tied the knot after a one-year-long engagement. Kunis is Kutcher's second wife, as he used to be married to Demi Moore.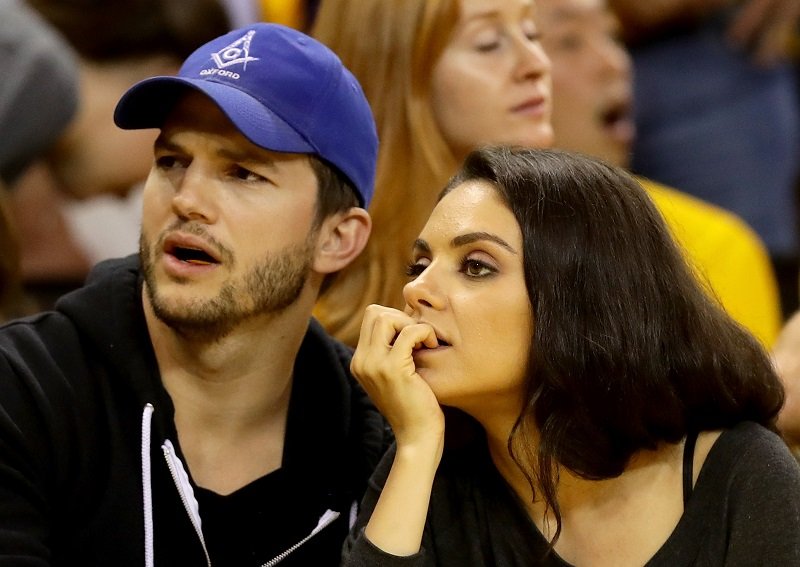 ASHTON KUTCHER AND MILA KUNIS' KIDS
Mila Kunis and Ashton Kutcher didn't wait long to have kids. Their first child, a daughter named Wyatt Isabelle Kutcher, was born on October 1, 2014. Then, on November 30, 2016, the actress gave birth to her second kid, a boy named Dimitri Portwood Kutcher.
Just like many other celebrities, the couple has tried their best to keep their children away from the spotlight. Fortunately, they have publicly shared some details of them in a few interviews over the years.
Kutcher, for instance, once confessed that both of his kids were living a "really privileged life" and didn't even know it. For that reason, they are not going to have trust funds or be left an inheritance.
Kunis has also been open when it comes to teaching their children lessons about money. The "Black Swan" actress revealed that she and her husband wouldn't give Christmas presents to Wyatt and Dimitri.
NO MORE CHRISTMAS GIFTS FOR MILA KUNIS' KIDS
After her daughter's third Christmas, Kunis felt that there were so many gifts that her children probably could not truly appreciate them, remarking that it was simply "too much."
In August 2016, when Mila Kunis was still pregnant with her second kid, she revealed that she and her husband wanted her children to believe that they were poor.
The "Friends with Benefits" star explained that it was a matter of teaching Dimitri and Wyatt from a young age that they don't have money even though she and Kutcher are quite wealthy. She added:
"Mommy and daddy may have a dollar, but you're poor. You are very poor; you have nothing. Mommy and daddy have a bank account."
Kunis also said that it was very important for her and her husband to raise unspoiled kids because they both grew up poor and are self-made individuals who know what a dollar is worth.
Ashton Kutcher and Mila Kunis might have planned some of the lessons they want to teach their children, but they have admitted that they have not always been the perfect parents.
[Kunis and Kutcher] admitted to being even more in love than ever while quarantining together.
In Kunis' case, she knows that there is no such thing as work-life balance because actors work, on average, "15 to 17" hours a day, a kid's entire day.
For that reason, after Wyatt was born, she didn't work for the first four months. The first time that she left Wyatt's side, she cried.
ASHTON KUTCHER AND MILA KUNIS ON HOMESCHOOLING THEIR KIDS
In May this year, Kutcher and Kunis opened up about their experience homeschooling both of their kids in the middle of the coronavirus pandemic.
The actor revealed that they created a sort of schedule to follow week after week, including topics like energy and electricity, how to build things, and architecture.
Kunis also said that they asked some of their friends to do 20-minute Zoom sessions to teach their kids anything. That way, she and her husband get to have 20 minutes of not parenting, and Wyatt and Dimitri interact with other people.
Ashton Kutcher and Mila Kunis' kids are definitely learning a lot from their famous parents, who have also admitted to being even more in love than ever while quarantining together. Couple goals!