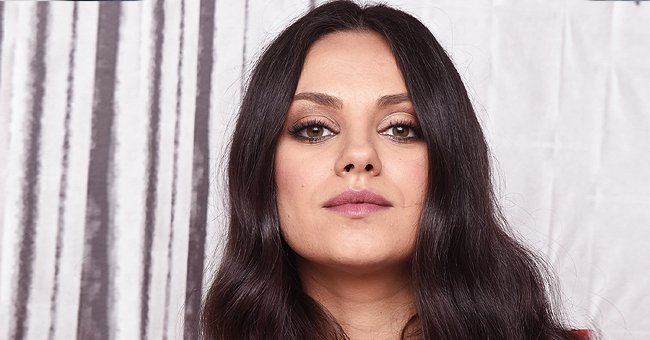 Getty Images
Mila Kunis Shares Daughter's Reaction to Her Parents' Love Story Starting on a TV Show

Mila Kunis revealed how her daughter reacted when she found out her parents first met on a TV show, during a recent red carpet appearance.
Mila Kunis and Ashton Kutcher's oldest child, six-year-old daughter Wyatt, found out her parents' love story started on a TV show, and Kunis shared her reaction while walking the red carpet at an opening event.
Kunis and Kutcher attended the grand opening of the Lawrence J. Ellison Institute for Transformative Medicine at USC on Tuesday evening. Kunis dished on life with their two children in various interviews.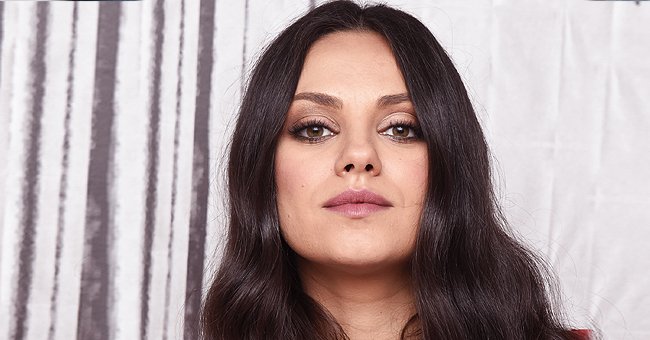 Mila Kunis pictured at the AOL Build Speaker Series - Actress Mila Kunis Discusses "Bad Moms," 2016, New York City. | Photo: Getty Images
Besides Wyatt, the couple share five-year-old son Dimitri. Two children can be a lot of work for any parent. However, the "Friends With Benefits" actress revealed how she and Kutcher make it work.
Kunis and Kutcher's parenting style includes tag-teaming and sharing the workload. The "Ted" actress explained that they also make sure only one parent is filming at a time, and Kunis added:
"And we only shoot on location during summer breaks, and the rest of the time we shoot at home."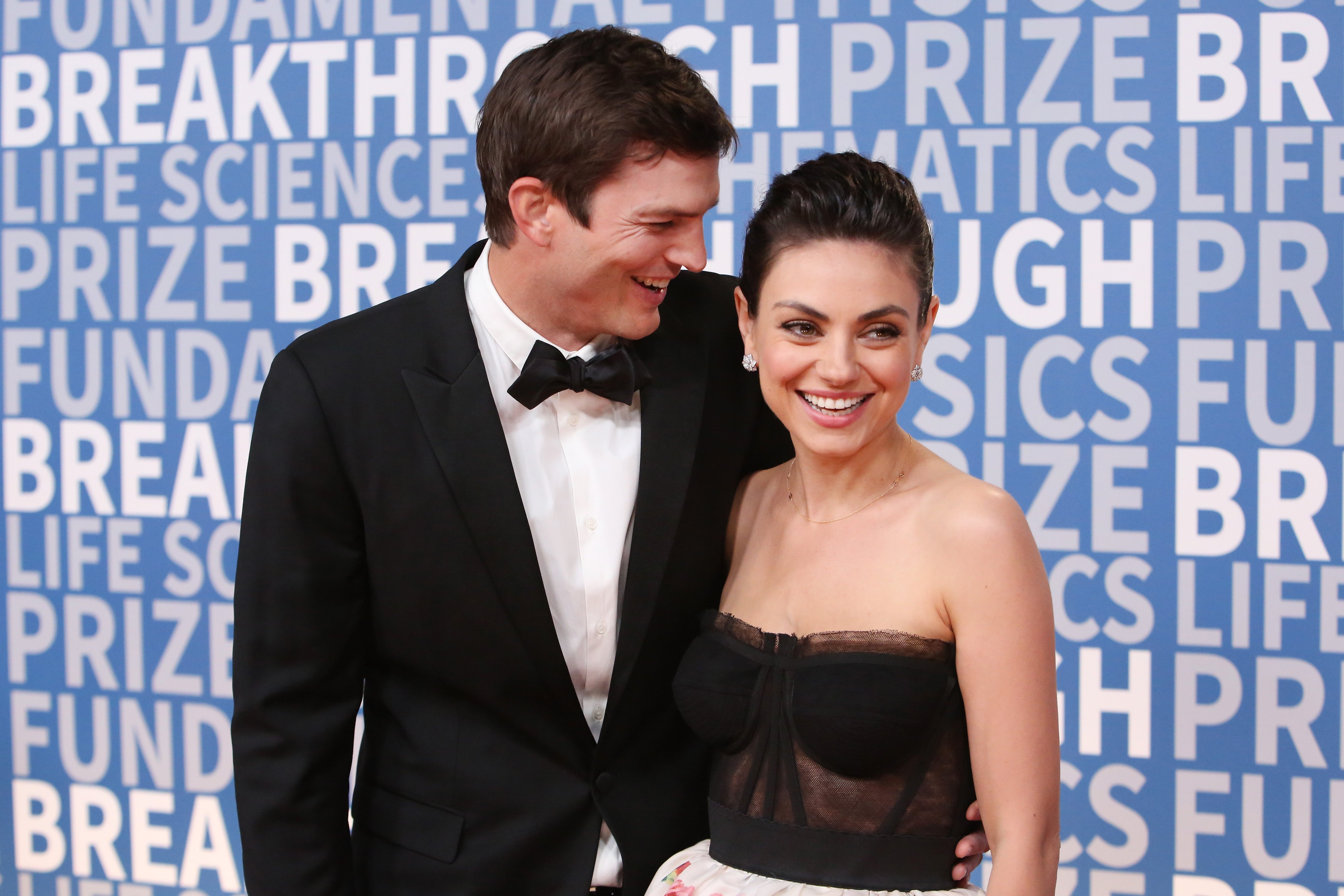 Ashton Kutcher and Mila Kunis pictured at the 2018 Breakthrough Prize at NASA Ames Research Center, 2017, Mountain View, California. | Photo: Getty Images
In addition to being quizzed about their parenting routines, E! News asked Kunis whether her two children have seen "That 70's Show." The couple played teenagers, Jackie Burkhart and Michael Kelso in the series.
The actress explained her two children were too young to have the racy comedy show on their viewing schedule. The youngsters watch Kids Netflix, so they have not seen their parents' onscreen relationship.
Kunis admitted that during filming, she... never thought of Kutcher as someone she was attracted to.
However, Kunis admitted that her daughter does know that they first met on the TV show, which focuses on teenagers from Wisconsin in the 70s and all the adventures they find themselves in.
After learning this fact about her parents, Wyatt asked her mother what that meant. So Kunis tried her best to explain the situation to her daughter, as Kunis told the E! News correspondent:
"So we try to explain it to her in the most, like, safe way. I don't know if it registers, I don't even know if she cares. But no, they've never seen it."
So Wyatt and Dimitri will have to wait quite a few more years to see their parents in the roles that arguably started their respective careers and the parts that brought them together for the first time.
Although audiences watched Jackie and Kelso fall in and out of love in the show, in real life, there was a lot less romance between the now-married couple when they filmed the show.
In 2016, on an episode of "The Late Late Show with James Corden," Kunis admitted that during filming, she was the youngest cast member and never thought of Kutcher as someone she was attracted to.
However, they kept in touch throughout the years and their various relationships. Finally, in 2012, they reconnected at an awards show and were both single. Of course, now the rest is history.
Please fill in your e-mail so we can share with you our top stories!