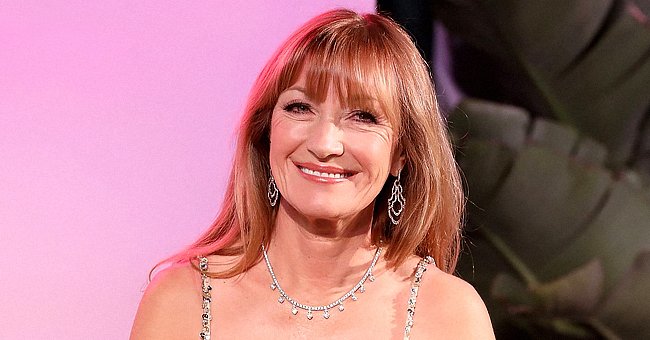 Getty Images
Watch Jane Seymour, 69, Show off Her Stunning Figure While Running Stairs [Video]
Jane Seymour defied age in a video that was uploaded on social media recently. The clip shows the multi-awarded actress flaunting her slim figure in a sports bra and leggings.
Posted to Instagram on September 30, the adorable video starts with Jane Seymour at the lower part of a set of stairs. She then ran up an outdoor staircase and halted at the top to pose in front of the camera.
The 69-year-old looked stunning as she told her fans that it was National Women's Health and Fitness Day. She has learned, she said, that the stairs are ideal for assisting her with working out and getting in shape.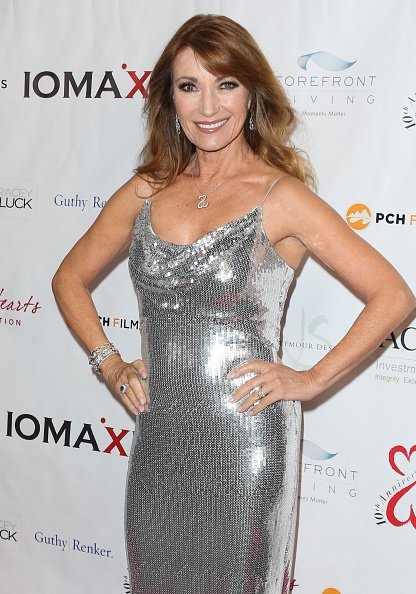 Jane Seymour at Beverly Hills in Los Angeles, California on February 15, 2020. | Photo: Getty Images
The "Dr. Quinn, Medicine Woman" actress also said that she prefers to eat foods that are grown from her garden. The video ended with Seymour making her way back down.
The Emmy Award winner's workout called for comfortable clothing that flawlessly displayed her breathtaking shape. Seymour wore a basic black sports bra and a pair of leggings.
The Zoom meeting shows the stars describing their preferred memories from the set.
The actress completed her look with a pair of black sneakers. She styled her hair in a low ponytail, with her bangs swept across her forehead. In the video's caption, Seymour asked her followers:
"What are some ways you're staying healthy and active?"
As of this writing, Seymour's most recent update on Instagram has garnered more than 38,800 views. Many fans praised her incredible figure while a few others shared more exercise tips in the comment section.
Meanwhile, back in June, Seymour virtually reunited with the cast members of the hit television series "Dr. Quinn, Medicine Woman," which ran for six seasons, from 1993 to 1998, on CBS.
Seymour took to Zoom to catch up with actors Jason Adams, Chad Allen, Joe Lando, William Shockley, Henry Sanders, Shawn Toovey, Alley Mills, Frank Collison, Jessica Bowman, and Jonelle Allen.
The Zoom meeting shows the stars describing their preferred memories from the set, which include the time when Johnny Cash, who died in September 2003, guest-starred on the show.
"I remember the time it was like three or four in the morning and we were filming in the little shed up somewhere and we had a pigsty," Seymour said, adding that at the time, Cash's wife, June, was sitting with all of them in the pigsty.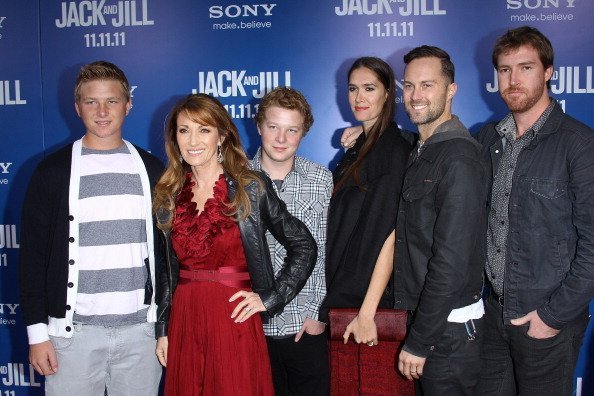 Jane Seymour and her children at the Los Angeles premiere of "Jack And Jill" held at Regency Village Theatre in Westwood, California on November 6, 2011. | Photo: Getty Images
Seymour is somebody that younger generations did not know much about until she made headlines after she posed for Playboy as a senior citizen. She has many roles that people are familiar with, but there are characters she has played that people have never known about.
But this shouldn't imply that Seymour is not a talented actress. On the contrary, she is so good at acting that it is difficult to see her offscreen personality in the roles she plays on television shows and films.
Please fill in your e-mail so we can share with you our top stories!