Rebel Wilson & Boyfriend Jacob Busch Stretch Their Legs during Stop in Ireland on a Private Jet
The "Jojo Rabbit" star and her recently debuted new boyfriend have been enjoying themselves and their lavish lives in the open in the last few weeks, with Wilson sharing details from in her social media.
40-year-old Australian comedian and actress Rebel Wilson is living a luxury life with her new boyfriend, 29-year-old multi-millionaire Jacob Busch, as she recently shared in social media amid a vacation trip with him.
Wilson and Busch, who have made their relationship official in late September 2020, recently stopped in Ireland on their way to the US from Monte Carlo, where the couple made their red carpet debut.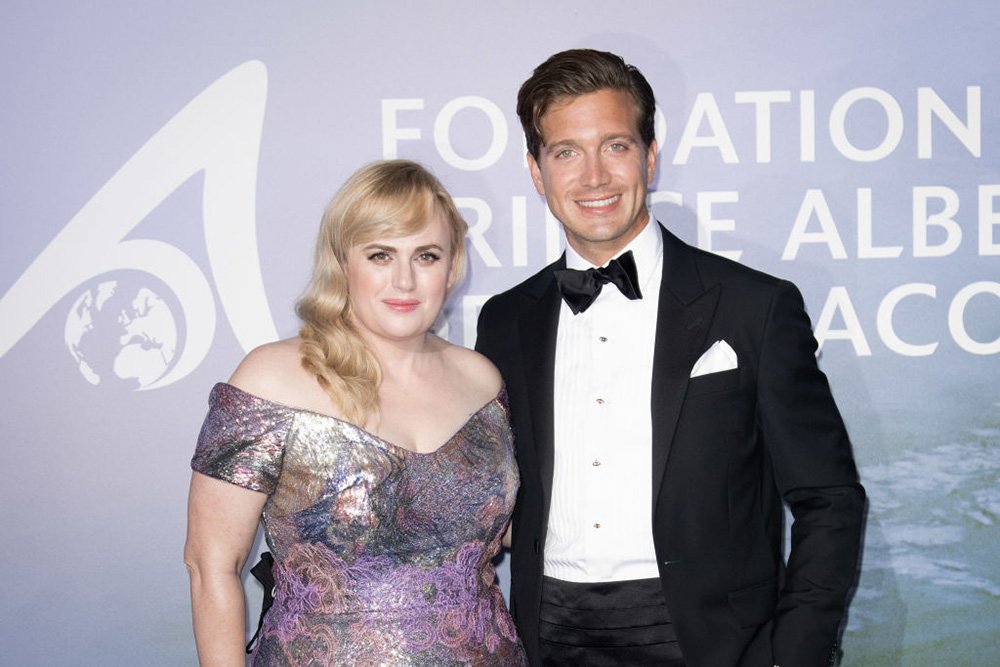 On September 30, Wilson took to her Instagram account to share a video on which she is seen alongside Busch as the two stretch their legs in the European country just outside a private jet.
"Just stretching our legs in Ireland," Wilson casually captioned the short clip, on which she and her new beau appear in a good mood as they have fun with the person behind the camera.
The post was especially well-received among Wilson's fans in Ireland, with several of them leaving messages to the star on the comments section of the post to celebrate her brief stop in their country.
"Top of the morning to you, Rebel, welcome to the Emerald Isle," a fan saluted her. "Enjoy my country even if it is for 30 mins." wrote another person. "Looking amazing in my home country. Love you," added a third fan.
Busch is an heir to the Busch family, owners of the brewing company Anheuser-Busch, which produces Budweiser, one of the most popular beers in the US. 
SHARED SENSE OF HUMOR
Wilson became a star because of her signature sense of humor, which is key also when she becomes romantically involved with someone, and recently a source close to her shared that Wilson has found a perfect match in Busch in this matter.
As the source told People magazine, Busch is the first man that Wilson has met "who is a match for her humor and personality," and from what we have already seen of them together, they certainly look like they are having a lot of laughs.
And apart from sharing a sense of humor, Busch, the heir of one of America's biggest fortunes, is someone achieved enough to not feel intimidated by his famous girlfriend, according to the aforementioned source.
"He's entrepreneurial and they're both very business-minded," added the unnamed source.
A WEALTHY MAN
Busch is an heir to the Busch family, owners of the brewing company Anheuser-Busch, which produces Budweiser, one of the most popular beers in the US. The family is listed as the 16th richest in the country, with an estimated net worth of $13.4 billion.
After attending St. Louis University, where he majored in International Business and Entrepreneurship, Busch went on to launch his own brewery along with a couple of friends 2016.
According to Forbes, Busch is now worth $100 million, nothing bad for a man that's not even in his thirties.