Check Out Lenny Kravitz Exposing Rock-Hard Abs & Massive Tattoo for Men's Health Magazine at 56
Looking at his recent photo, legendary rock star Lenny Kravitz has clearly aged well. The "Fly Away" singer bared his rock-hard abs on social media and fans could not believe that he is 56.
Since his rise to fame in the early 80s, Lenny Kravitz has been a living icon whose songs have remained influential to the new generation. His music never grows old and neither does his looks.
On October 1, Men's Health magazine showed off another side of Kravtiz who bared his ageless build and made people wonder whether or not the singer is truly in his mid-50s.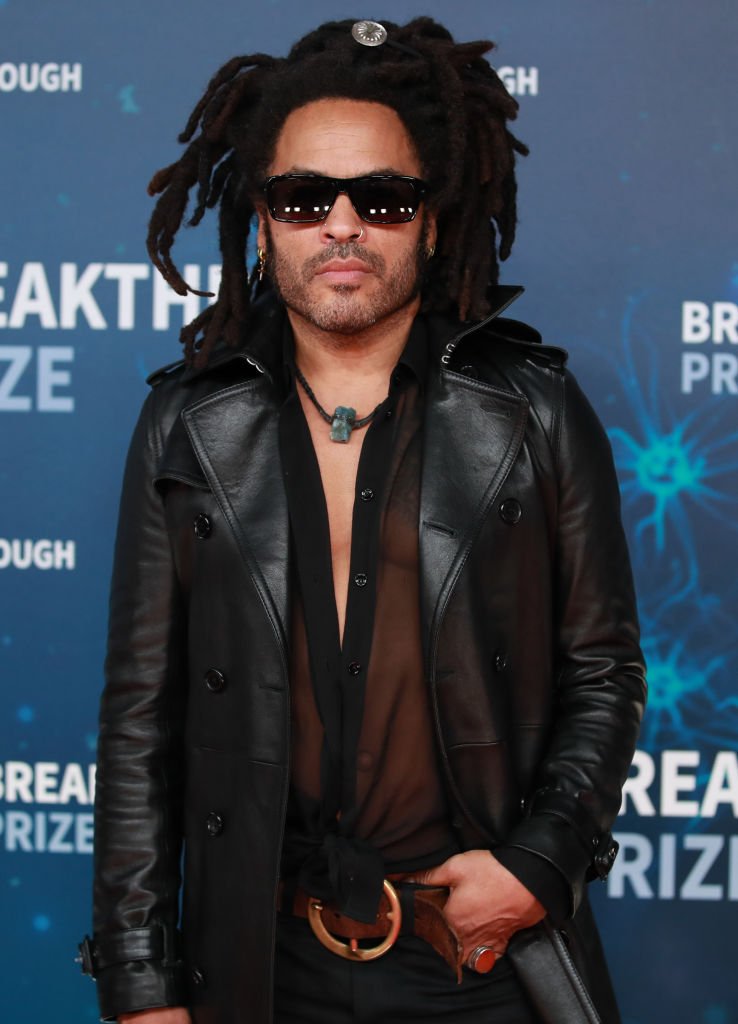 Kravitz gives off a relaxed vibe in the picture. While basking in the tropical state, the multi-awarded singer is seen standing on a sunny beachfront with a surfboard on his right and a paddle on his left. 
Amid the displayed props, one cannot help but focus on the quintessential icon's ripped six-pack abs. He donned a pair of his iconic flared jeans with a belt buckle on the beach. 
Along with the abs, Kravitz proudly let loose of his iconic shoulder-length dreadlocks. His overall look, as fans observed, is majestic and immortal.
Many fans adored Kravitz's jaw-dropping photo which generated more than 10,000 reactions as of this writing. The singer also had another equally ageless picture where he wore an all-denim look. 
A fan noted that he looked like the superhero character "Aquaman" which was earlier played by Jason Momoa. Another fan who could not believe that Kravitz is 56 said:
"Wow He's not aging ?"
Kravitz's breath-taking photo was taken from his farm on the Eleuthera Island in the Bahamas where he stayed for almost five and a half months due to the ongoing coronavirus pandemic. He left Paris in March.
Kravitz seemed to be in his element while on the island where he was surrounded by nature. In his interview with Men's Health, he said he planned to stay in the countryside until the situation is back to normal.
Many fans, including "Queer Eye" star, Jonathan Van Ness praised his fit body. 
Despite being past the golden age, Kravitz still takes working out and his healthy diet very seriously. In fact, he grows his own fresh produces on his otherworldly Brazilian farm.  
While he is away from city life, Kravitz is still keeping his fans updated on social media. In August, he took to social media to bless his fans with a picture of himself shirtless.
While flaunting his rock-hard abs, Kravitz was seen feeding his two dogs named Leroy and JoJo Dancer. Many fans, including "Queer Eye" star, Jonathan Van Ness praised his fit body. 
Kravitz is one cool father, musician, and family man. Though his marriage to ex-wife Lisa Bonet did not last long, he remains close to the 52-year-old actress with whom he shares daughter, Zoe.
He is also close to Bonet's new husband, actor Jason Momoa, whom he considers his brother. Their family set-up is living proof that blended families are possible.