GettyImages
Lenny Kravitz on Being One Family with His Ex-Wife Lisa Bonet and Her Husband Jason Momoa
Lenny Kravitz, Lisa Bonet, and Jason Momoa have one exemplary and beautiful family. While Bonet and Kravitz share one daughter, Zoe, Lenny's relationship with Momoa, Lisa's current husband, is almost a brotherly one, proving that blended families are possible.
Lisa Bonet is one lucky woman. She has been married twice, first to one of the most iconic rock stars of our time, Lenny Kravitz, and later to an action-star, Jason Momoa, who has set his mark in Hollywood as DC's fish-friendly superhero, Aquaman.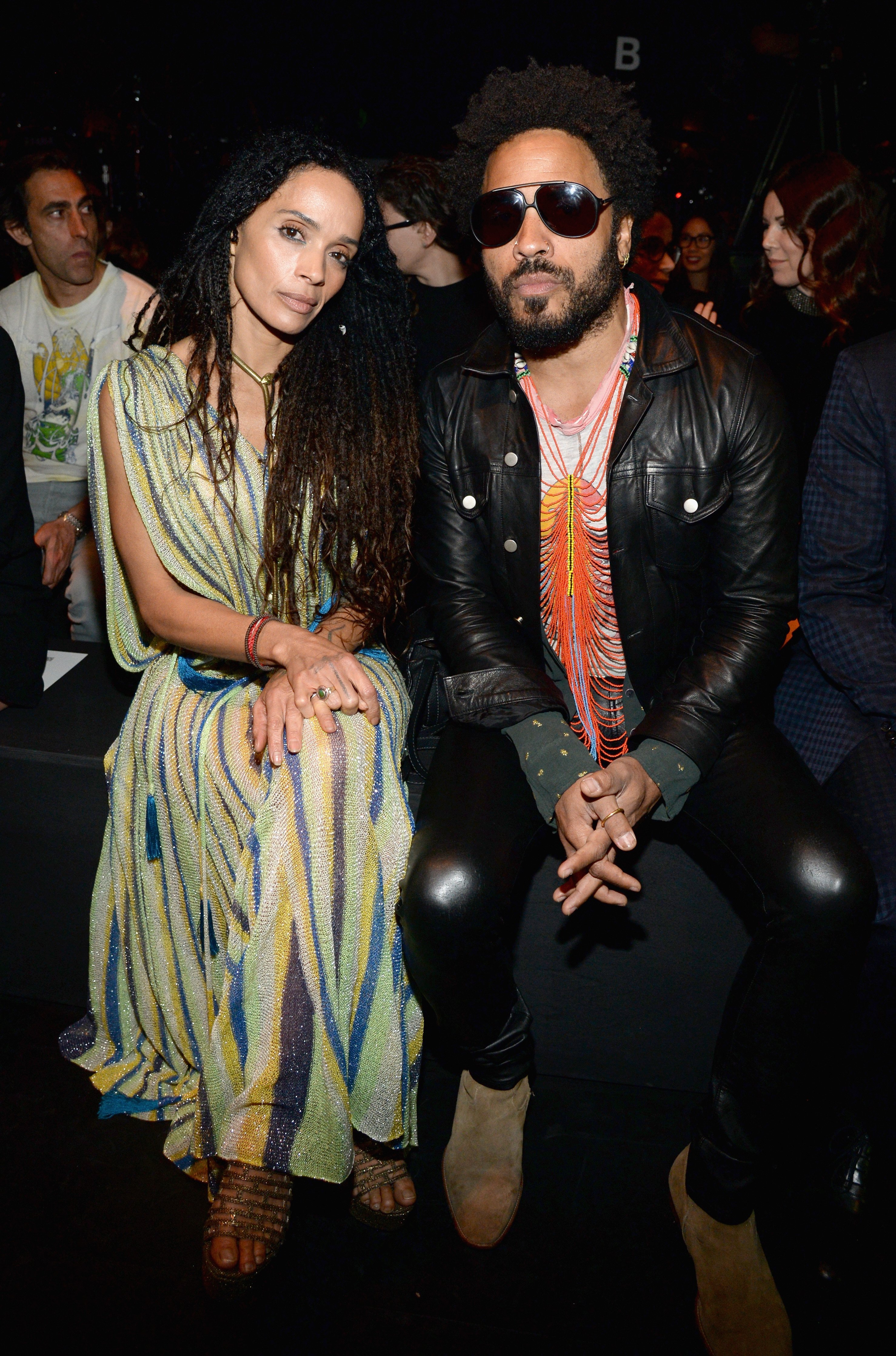 Lisa Bonet and recording artist Lenny Kravitz attend Saint Laurent at the Palladium on February 10, 2016 | Photo: GettyImages
What fans love about the trio, beyond their achievements in the industry, is the beautiful bond they have between them and with their respective kids.
Here's a rundown of how this blended family came to be.
LISA AND LENNY'S LOVE STORY
Back in the mid-'80s, Lisa Bonet was better known for her role as the stylish Denise Huxtable in the sitcoms "The Cosby Show" and the spin-off, "A Different World."
Lenny Kravitz and Lisa Bonet in NYC 1987 | Photo: GettyImages
Momoa was welcomed into the family with open arms, and he has a special relationship with step-daughter Zoë, who calls him "papa bear," and with Kravitz, who considers him like a brother.
In contrast, Lenny Kravitz, an aspiring musician, was virtually unknown in the Hollywood scene. Still, Lisa's heartthrob status didn't get in the way of her connection with Kravitz, whom she reportedly met backstage at a New Edition concert.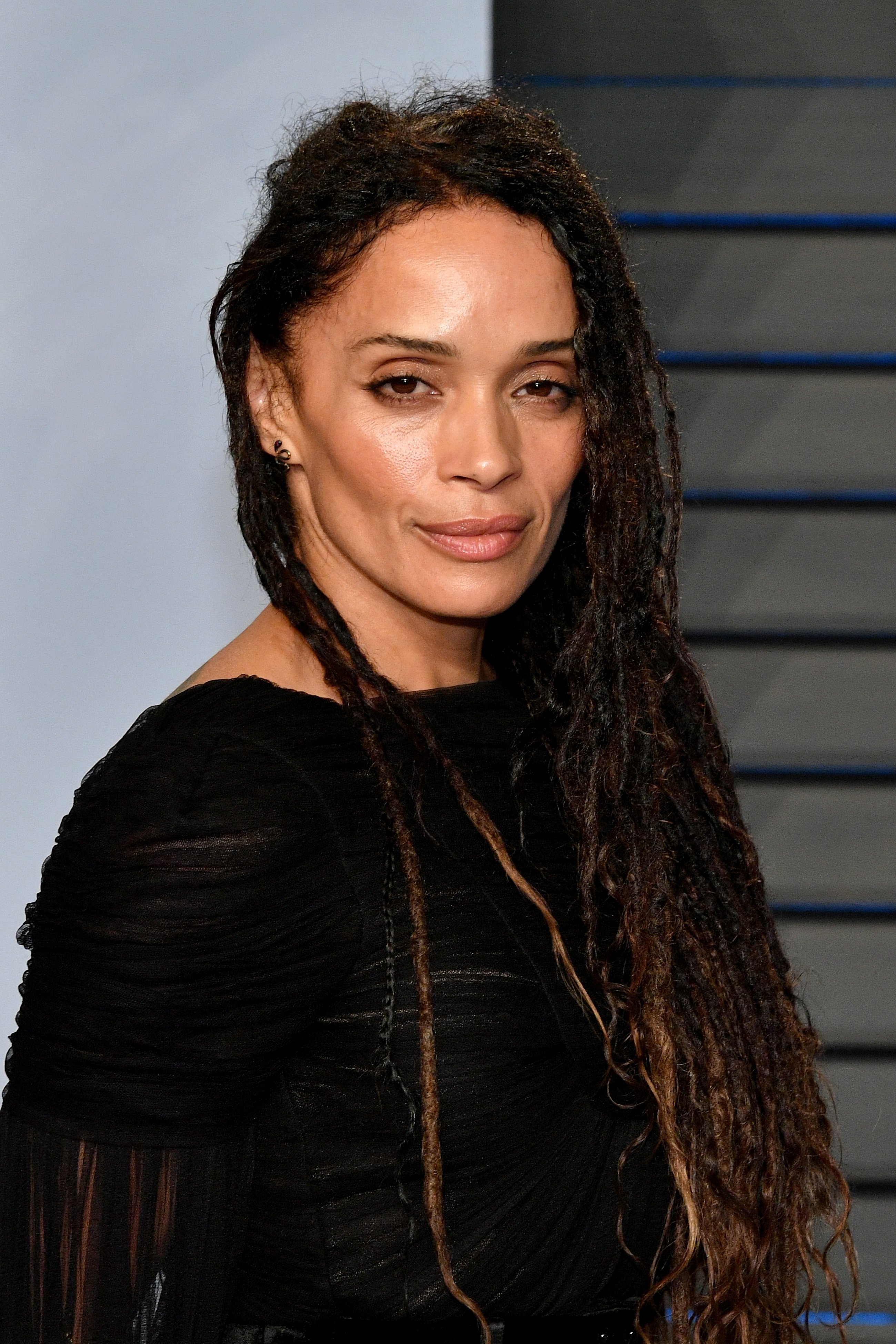 Lisa Bonet attends the 2018 Vanity Fair Oscar Party hosted by Radhika Jones at Wallis Annenberg Center for the Performing Arts on March 4, 2018 | Photo: GettyImages
The pair became friends first, later moved in together as roommates, and eventually developed a romantic relationship.
"Lisa was doing her Cosby Show, and people called me Mr. Bonet, and I didn't care –– I didn't care at all," Kravitz told Rolling Stone in 1995. "That woman inspired me so much. It was a magical time that she and I shared."
The pair eloped in 1987 and welcomed their only daughter, Zoë Kravitz, the following year.
THE SEPARATION
Sadly, Lisa and Lenny's fairytale came to an end in 1993, when they divorced.
The "Superlove" singer admitted to Rolling Stone that the separation wasn't easy for him, saying:
"I was in a tremendous amount of pain when we broke up, tremendous. For, like, six months, I only slept for two hours a day, from 4 a.m. to 6 a.m. The rest of the time, I was just up, like a zombie. I was floored."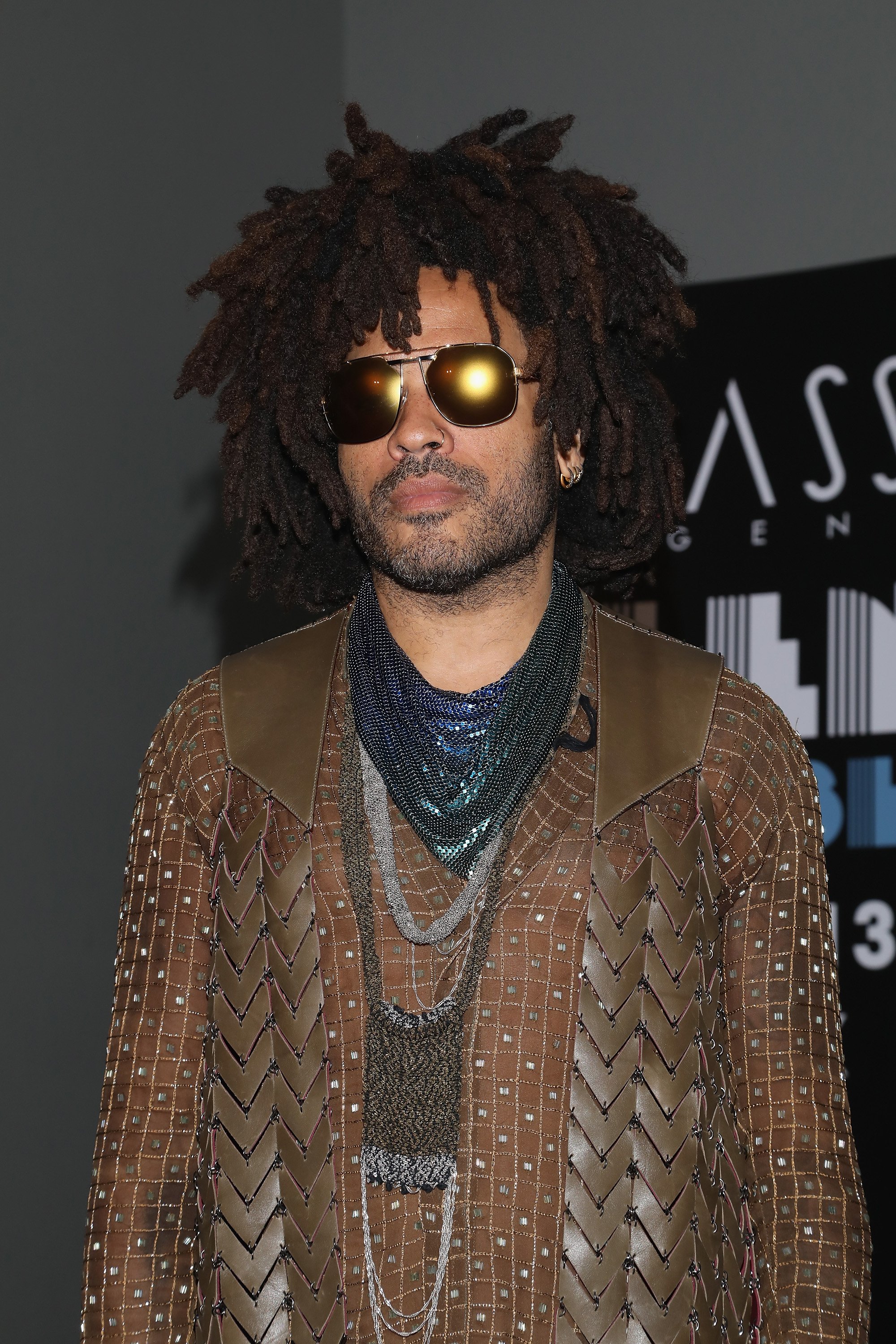 Lenny Kravitz attends a press conference to promote his "Raise Vibration Tour" at St. Regis Hotel on April 11, 2018 | Photo: GettyImages
Bonet, on the other hand, went on to change her name to Lilakoi Moon after the divorce. It was her way of distancing herself not only from the relationship but also from her acting career. However, she still uses Lisa Bonet professionally.
JASON ENTERS THE PICTURE
While Kravitz's love life after Bonet has been widely publicized—he has dated Vanessa Paradis, Adriana Lima, Nicole Kidman—Bonet has only been romantically linked to one man: Jason Momoa.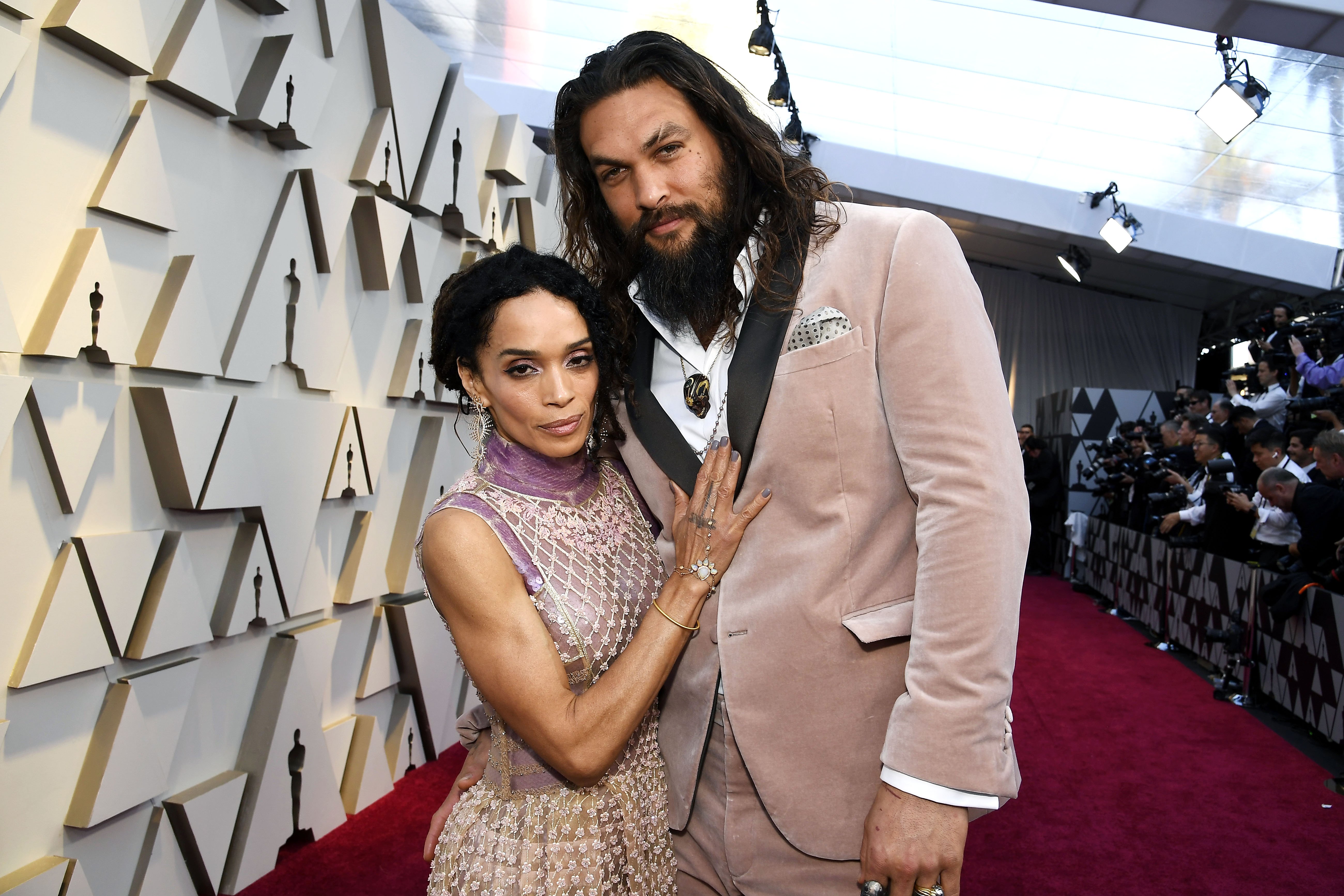 Lisa Bonet and Jason Momoa attend the 91st Annual Academy Awards at Hollywood and Highland on February 24, 2019 | Photo: GettyImages
The pair started dating in 2005 after they met a jazz club through some mutual friends. But what Bonet didn't know was that Momoa had a crush on her since he was eight and saw her on television.
"I saw her on the TV, I was like, 'Mommy, I want that one,'" Momoa told James Corden in a 2017 episode of "The Late Late Show." "I'm like, 'I'm going to stalk you for the rest of my life, and I'm going to get you.'"
After leaving the club, the pair went to grab a couple of Guinness at a café, and that was it.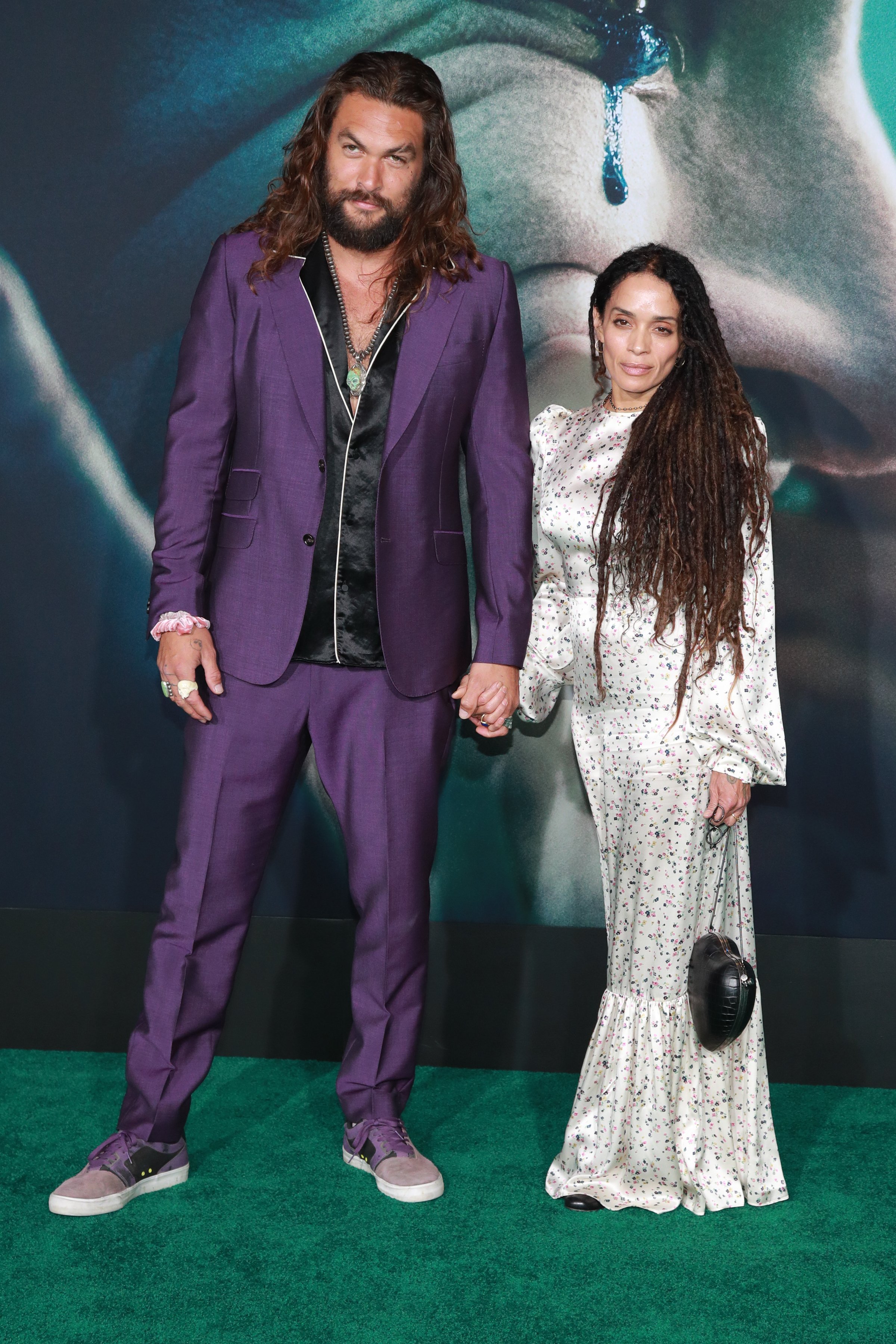 Jason Momoa and Lisa Bonet attend the premiere of Warner Bros Pictures "Joker" on September 28, 2019 | Photo: GettyImages
"In that moment, love came, and it came big, and he did not run as I think a lot of men do. He basically picked me up and threw me over his shoulder, caveman style!" Bonet told Porter magazine in 2018.
In 2007, the couple welcomed their daughter Lola Iolani, 12, and two years later, came son Nakoa-Wolf Manakauapo Namakaeha, 10.
And although Bonet and Momoa have been together for over a decade now, they have been married for only two years after tying the knot in October 2017.
THEIR RELATIONSHIP WITH KRAVITZ
Momoa was welcomed into the family with open arms, and he has a special relationship with step-daughter Zoë, who calls him "papa bear," and with Kravitz, who considers him a brother.
"Let love rule," Kravitz said in an interview with The Times. "You go through a marriage with somebody, you break up, and it's very difficult. But (Lisa and I) put the work in, and we took the time so that we could become best friends again."
Kravitz mentioned in an episode of "Oprah's Masterclass" that there's nothing better than getting together as a big family: him, Zoë, Lisa, her man, and their kids. "It's beautiful, and it just shows you what can be done," he added.
The 55-year-old claims he loves Momoa, and the feeling is mutual. Momoa gifted Kravitz a bone skull ring to match his own, two pieces that he commissioned from an artist on social media.
Please fill in your e-mail so we can share with you our top stories!