Lenny Kravitz Discusses Relationship with Ex Lisa Bonet and Her New Husband Jason Momoa
Lenny Kravitz' relationship with ex-wife Lisa Bonet and her husband is one of those rare feel-good stories that make you wonder, "how does that work?" 
In an interview with the Times, Lenny Kravitz, 55, opened up about the excellent relationship that he has with ex-wife Bonet, 51, whom he called his best friend. The two share one daughter together. 
Rock n' roll star Kravitz got married to actress Bonet back in 1987. Their relationship was beautiful, and in one interview Kravitz said he saw himself in the actress, allowing him to self-reflect and improve.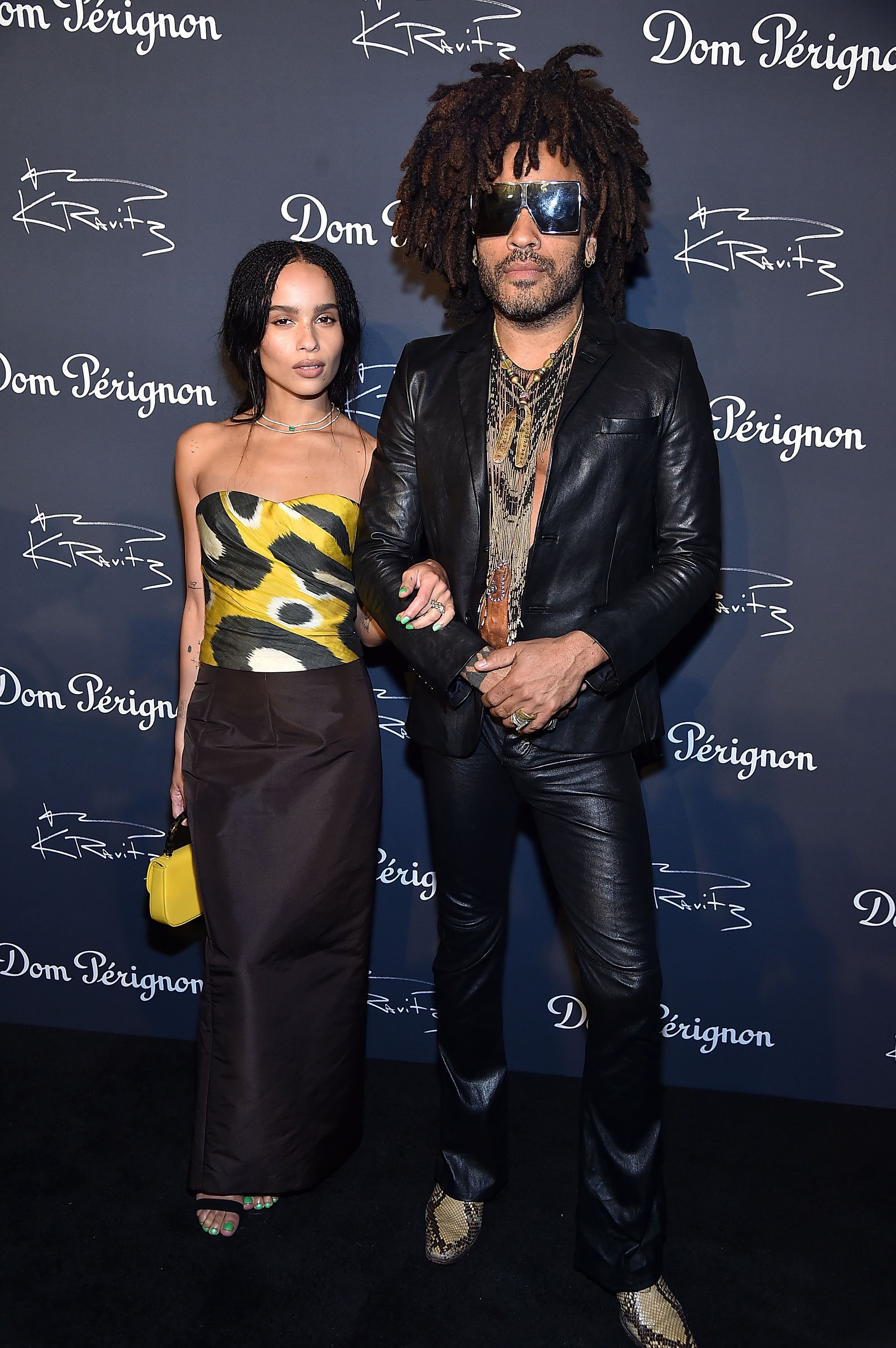 A year into their marriage, they had daughter, Zoe Kravitz, who followed in both their footsteps and also works as a model. The pair divorced in 1993, and though the split was difficult, it was amicable. 
Kravitz told the Times, "[Lisa and I] put the work in and we took the time so that we could become best friends again. Our families are blended." Kravitz was referring to Bonet's new man.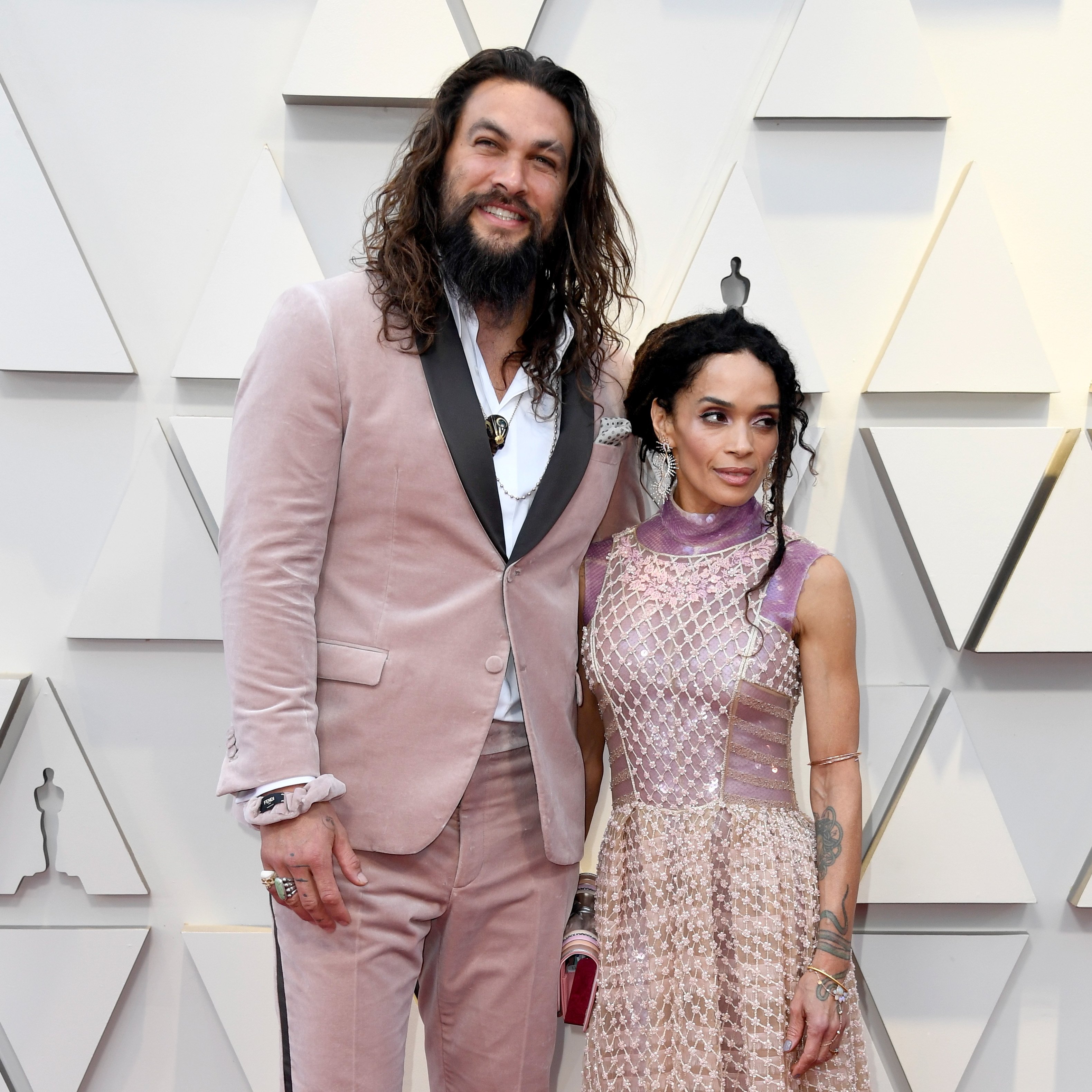 Jason Momoa, 39, and Bonet got together in 2005 and gave birth to Lola Iolani Momoa, 12, and Nakoa Momoa, 10, before exchanging vows in 2016. In that time, Kravitz and Momoa also developed a friendship. 
He said: 
"I love her husband — he's like a brother to me — and I love the kids. It's beautiful, but it takes work." 
The trio certainly makes it look very easy, however. In December 2018, Kravitz and Momoa even sported matching skull rings which they showed off in a selfie taken when Kravitz went to SNL to support Momoa. 
In the caption, Momoa explained that he purchased the ring as a way to show appreciation for Kravitz, saying "I'm a huge fan of the artists I meet on instagram love spreading the aloha. I got @lennykravitz a present made by @leroyswoodentattoos amazing bone skull ring."
Kravitz also shared a picture commemorating the night and promoting Momoa's appearance. "My brother @prideofgypsies is doing his thing right now on @nbcsnl," he wrote.
The "Aquaman" star has not spoken much about the dynamics, but it's clear they're all doing their part to make it work. Kravitz called it "one big happy family" in his OWN "Oprah Master Class" interview. 
Regarding his relationship with Bonet, he told People Magazine that the two are "like brother and sister" now. "Then I met Jason when they got together and I love him, he loves my kid and I love their kids," he added. 
Speaking to OWN about the greatest thing that came out of his marriage to Bonet, Kravitz pointed to daughter Zoe as "what it was all about." He continued: "It was really all about bringing this beautiful child to the planet, and also sharing the love that [Lisa and I] had."
We hope that the family will continue their mutual understanding and that all three adults remain good friends until the end. It's great to see how grown folks can make complicated matters simpler due to effort, maturity, and love of kids.