'Yellowstone' Star Jennifer Landon — Discover Little-Known Facts about the Actress' Personal Life
Jennifer Landon joined season 3 of the television series, "Yellowstone," in 2019. Here's everything we know about the renowned actress, who is the daughter of a TV legend.
Jennifer Landon played the role of Teeter in the hit Paramount Network drama television series. Her character is romantically involved with Colby, played by actor Denim Richards.
Aside from "Yellowstone," Landon is also known for her portrayal of Gwen Norbeck Munson in the CBS soap opera "As the World Turns." The show earned her three consecutive Daytime Emmy Award for Outstanding Younger Actress in a Drama Series.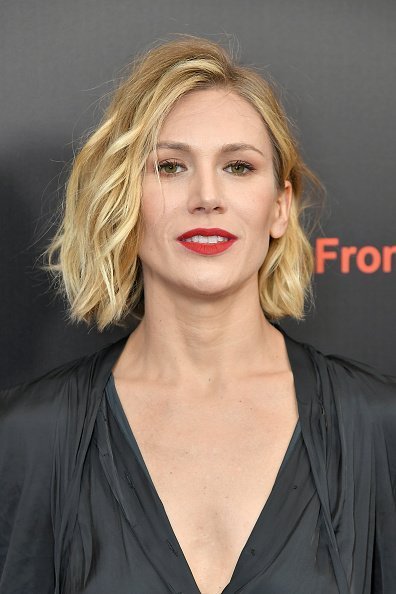 Landon was also admired for her excellent performance as Lilith Bode on "Banshee" and Heather Stevens on "The Young and the Restless." "Yellowstone" fans may likewise remember her as Hilary Nelson on "Days of Our Lives" and Amy on "Animal Kingdom."
The actress is the daughter of veteran actor Michael Landon and his third wife, Cindy Clerico. She is the half-sister of director Michael Landon, Jr. and screenwriter Christopher B. Landon.
Landon graduated from Brentwood School. She then moved to New York City to attend New York University, where she made an appearance in several theater productions.
Landon is not married and is not believed to have been previously married. She has kept her romantic life private, so very little is known about her current relationship status and past relationships.
For now, it looks like Landon might be single because there have been no reports of her being involved in a relationship. Meanwhile, avid viewers were acquainted with Teeter in the second episode of season three of "Yellowstone."
On August 23, "Yellowstone" aired its season 3 finale, which ended on a major cliffhanger.
At the time, Paramount Network uploaded a clip introducing fans to Landon as Teeter. The network announced that Landon was headed to the Dutton Ranch with plans to shake up life in the bunkhouse, adding: 
"Once you meet Teeter, your life will never be the same."
The video shows Landon's co-stars explaining how excited they were for her to join the cast, as they were impressed by her performance in the audition tape. In the show, Teeter's character speaks with a strong Texan accent, and her co-stars find her character "hilarious."
English actress Kelly Reilly, who played the role of Beth Dutton, said that Landon "has the role of the season" and that she has unquestionably drawn the spotlight to herself.
On August 23, "Yellowstone" aired its season 3 finale, which ended on a major cliffhanger. Many fans were upset, including country superstar Carrie Underwood. 
Given the twists and turns in its plot, it is not surprising that "Yellowstone" has become one of the summer's hit television shows. Viewers could not wait for the show's next season to start.