RHOA's Kandi Burruss Posts Cute Pic of Her Look-Alike Kids Showing Bright Smiles with Mom Joyce
Singer-songwriter Kandi Burruss showed off her look-alike son and daughter as well as her mother in an adorable photo she recently uploaded on social media.
On September 30, Grammy-winning singer Kandi Burruss posted a heartwarming photo showing her son, Ace Wells, 4, and 10-month-old daughter, Blaze Tucker enjoying a moment with her mother, Joyce.
The 44-year-old singer gushed over her beautiful family, captioning the Instagram photo: "3 of my favorite people." She tagged the trio's Instagram accounts and added three red heart emojis.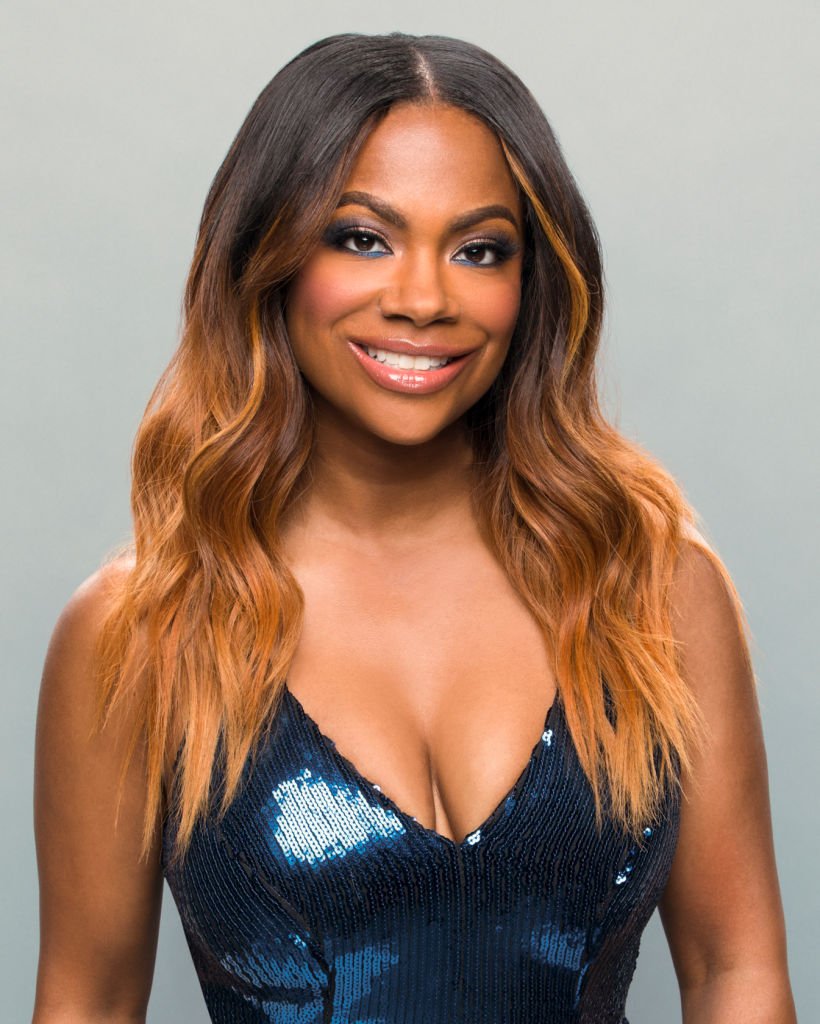 Burruss' little kids and her mom were all smiling as they were being photographed. Joyce can be seen holding Blaze by her hands as the toddler, who is wearing a cute blue dress, poses for the picture.
Ace, for his part, looks dapper in his striped gray-and-white shirt and his carefully braided hair. Joyce, visibly smitten by her grandkids, looks relaxed in a white shirt and fitted jeans.
Numerous Instagram users were delighted by the post which garnered close to 70,000 likes in just 2 days. Her fans also raved at the cute kids, flooding the comments section with heart emojis.
It's not the first photo of her young kids and their doting grandma that Burruss shared with her fans. The R&B singer who has an 18-year-old daughter from a previous relationship also shared a photo of the trio back in July.
In the photo, Joyce, who looked fabulous in her orange shirt and matching pants, cuddled up to Blaze and Ace in what looked like a yard. Unlike in the latest snap, Ace let his hair loose in the July photo as he flashed a sweet smile at the camera.
Burruss earlier opened up that going the surrogacy route was a tough decision for the couple
Burruss' kids aren't only spending time with their grandma, though. During Father's Day, they also enjoyed bonding time with their grandfather, Dr. Titus Burruss, and the rest of the family.
Burruss shares Ace and Blaze with husband Todd Tucker whom she tied the knot with in 2014. He also has a daughter, Kaela, from a past relationship. The couple welcomed Blaze in November 2019 via a surrogate. 
Burruss earlier opened up that going through surrogacy was a tough decision for the couple because they were not sure at first about entrusting their unborn child to a stranger. But that was the best decision they could have ever made, she said.
Back in April, the singer revealed that there was some tension between her husband, a broadcast producer, and her mom, who had initially opposed their marriage.
She said that her mom became angry with Tucker because he did not greet nor speak to her while the mother-daughter duo was having lunch at Burruss and Tucker's home.
The tension between Tucker and his mother-in-law started even before he and Burruss married, as Joyce was initially against their marriage. But Joyce denied that she opposed the marriage because she was afraid to lose her daughter's financial support.
And while Tucker and Joyce appear to have patched up their differences, occasional drama still flares up. Despite this drama, Burruss' bond with her mother is stronger than ever. 
Back in 2018, the "The Real Housewives of Atlanta" star gifted her mom with a new car, which the latter had wanted for some time. For Burruss, having the ability to buy her mom a car was a great blessing.