Jameson Rodgers Proposes to His Longtime Love Sarah Allison Turner — See the Sweet Moment
Famous American country musician Jameson Rodgers proposed to fellow singer and longtime sweetheart Sarah Allison Turner. The star shared the news in a post on his Instagram page.
Famous Country musician Jameson Rodgers announced, in a post on his Instagram feed, his engagement to his longtime love and fellow singer, Sarah Allison Turner.
The series of pictures, posted yesterday, garnered several positive reactions from his fans and followers. The singer received thousands of well wishes as the world shared in his joy.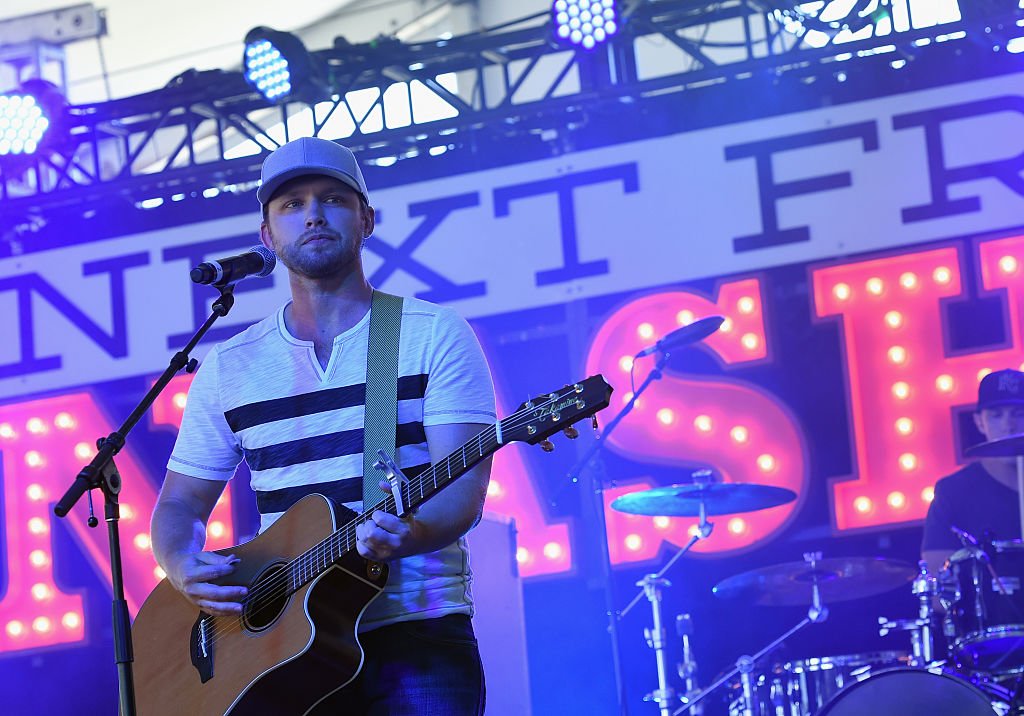 The photos were in black and white, and the couple was seen sharing a kiss as they stood in the middle of an empty cafe. The walls were strewn with lights, and encircling the pair were romantic candles.
The pictures also showed the singer getting down on one knee to propose. In another shot, the couple smiled gleefully into the camera, while the last photo gave a perfect view of the wedding ring on Turner's finger. Rodgers captioned:
"I met @sarahallisonturner...9 years ago. Took a few years for me to finally ask her out. Last night I surprised her...asked her if she'd marry me. She said YES!!"
Turner took to her social media to share the great news with her fans and followers. She explained that she was surprised about the turn of events and went on to recall how they met.
The lovebirds met, nine years ago, at the famous Bluebird Cafe in Nashville. Turner revealed that during her second month in Nashville, she met Rodgers when she attended a workshop held at the cafe.
The multi-talented Rodgers helped the singer co-write the smash title track.
She explained that they "swapped info" and promised to work together. Turner added that five years ago, after years of writing songs together, they looked at each other one night and decided to take their relationship to another level.
Turner further revealed that when she walked into Bluebird Cafe on Wednesday, she thought she was being interviewed for a songwriting documentary. Imagine her surprise when she saw Rodgers waiting for her, down on one knee.
The country singer has had quite the eventful year. After collaborating with singer Luke Combs on the hit single, "Cold Beer Calling My Name," the 32-year-old has written his name on the hearts of his listeners.
The pair has formed a strong friendship, and they seem to be going at it strong. In an interview, Rogers opened up about the growing bond and gave details of his experience writing for famous singer Luke Bryan.
Bryan's new album, "Born Here Live Here Die Here" dropped in August, and the multi-talented Rodgers helped the singer co-write the smash title track.
His career as a country singer took off last year after he released his hit breakup song, "Some Girls." Turner also made the waves with her track, "Never Gonna Break Up," which she co-wrote with Rodgers and Riley Thomas.