Country Singer Russell Dickerson & Wife Kailey Introduce Their Newborn — Meet Remington Edward
Russell Dickerson and wife Kailey are embarking on their parenthood journey as they welcomed a new member to their family, marking another thing to be thankful for this year.
According to reports, country singer Russell Dickerson and his wife, Kailey, announced their first child's arrival last week. 
The Dickersons are the proud parents of a baby boy named Remington Edward. This week, they shared pictures of the lovely boy with People Magazine.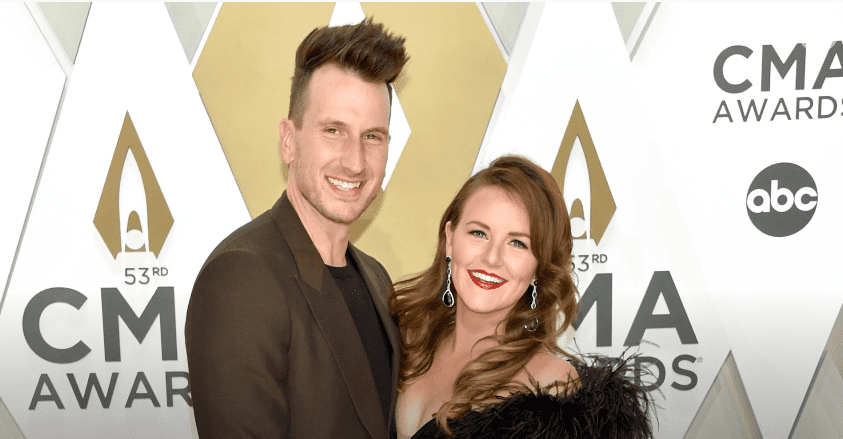 The pictures showed little Remington sleeping as he put his hand in his mouth. In another, Russell made a funny face on his son. Speaking with the news source, the country singer explained that he was elated to finally be a father. He said in part:
"I've never been so proud of anything in my entire life, of Kailey, and to be this little guy's dad. Everyone said how life-changing it is..."
As explained, Remington is the first child of the couple. They got married back in 2013, and they've focused on their careers and family since then. 
Now that they have someone else to focus on, the family should get even closer. And with lockdowns still in effect, they have time to bond. 
Russell pointed out that Kailey had told him about the pregnancy on New Year's Day.
The Dickersons first announced their pregnancy news back in April. Russell, who had just released the video to his hit track, "Love You Like I Used To," told reporters that they were very excited. 
Per accounts, the couple had conceived after nine months of trying. Expressing his surprise at the timing, Russell explained:
"It just got to the point where we're like, 'Well, if it happens, it happens. It'll happen when it does.' It's all God's timing on that part, so yeah, I was completely surprised."
Russell pointed out that Kailey had told him about the pregnancy on New Year's Day. So, they went into 2020 with even more to be thankful for. 
The couple also let reporters into their planned nursery for the baby last month. In an exclusive, Russell confirmed that they had been going for a bit of a camp feeling. 
The country singer explained that he picked green for the nursery, thus expressing their passion for the camping vibe. Now that little Remington Edward is here, the parents will be waiting to see how much he loves the nursery they made.