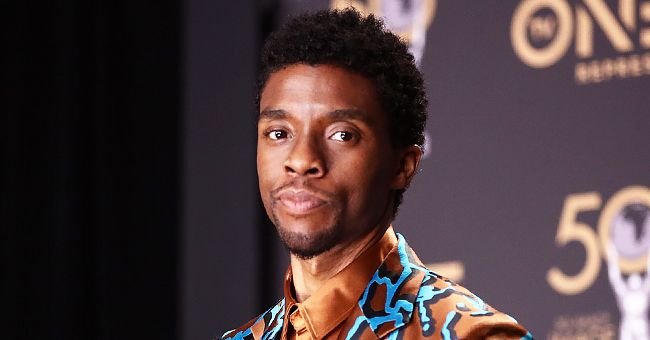 Getty Images
See Photos of Late Chadwick Boseman from His Last Movie Role in 'Ma Rainey's Black Bottom'
The world was plunged into a state of remembrance after photos of late Chadwick Boseman, from his last movie role, "Ma Rainey's Black Bottom," surfaced on the internet.
Renowned actor, Chadwick Boseman may have left the earth, but his incredible works and profound legacy continues to make waves all around the world.
In a new post shared by Netflix on Instagram, the star is seen alongside award-winning actress Viola Davis in a movie based on a 1920 Chicago music band.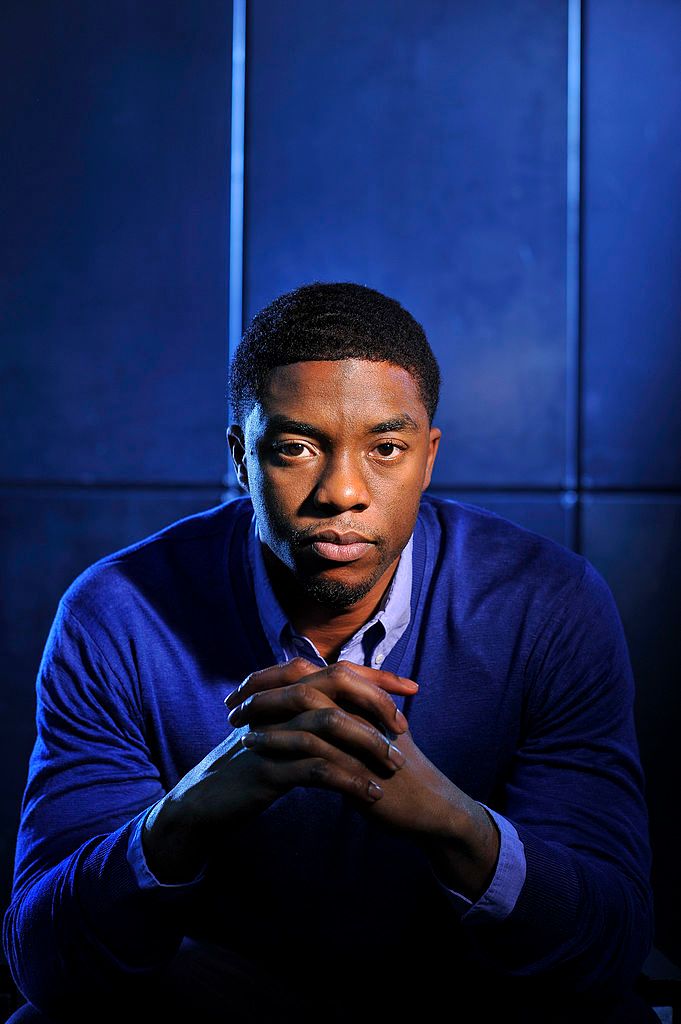 Late Chadwick Boseman poses for a portrait at the Ritz-Carlton Georgetown, Washington, DC on Monday March 18, 2013 in Washington, DC. | Photo: Getty Images
Despite Boseman's struggles with colon cancer, which led to several surgeries and chemotherapy sessions, the movie star was steadfast in his quest to deliver nothing but the very best in his movie features.
[ Denzel Washington] had sorted Boseman's tuition during his time at the British Academy of Dramatic Acting in Oxford, England.
In the slide shots that were uploaded on Instagram, the deceased looked graciously handsome in a suit and a hat. Other scenes were revealed in the post, and it featured mostly African Americans. The details that accompanied the post read:
"Viola Davis and Chadwick Boseman star in Ma Rainey's Black Bottom, a new film based on August Wilson's award-winning play..."
The film is set to drop on December 18, and it portrays the deceased as an instrumentalist for a famous singer named "Ma Rainey."
Those who worked on the production set with the "Black Panther" star explained that he was an impressive personality who was committed to delivering his role 100%. According to the film's director George Wolfe, Boseman was a skillful entertainer. He said:
"Every day we all got to witness the ferocity of his talent...A truly blessed, loving, gifted, and giving human being."
At age 43, the actor had achieved a successful career in Hollywood. Over the years, he featured in numerous movies that portrayed some "black power."
His role in films like "Black Panther" where he played the T'challa, ruler of a prominent race, made him endearing to people of the black community, as he portrayed the strength of a black superhero.
Similarly, he also shared a connection with one of the industry's icon, Denzel Washington. His final movie provided a full-circle moment with the movie's producer, Washington.
The older actor had sorted Boseman's tuition during his time at the British Academy of Dramatic Acting in Oxford, England. Years later, the "Black Panther" star found himself working with Washington through his dexterity and passion.
Interestingly, the producer, director, and the cast members of "Ma Rainey's Black Bottom" had one or two things to say about his passion for the job.
When he died on August 28, after battling colon cancer for more than three years, his family asked for privacy to grief while establishing that he was surrounded by his loved one before drawing his last breath.
Hollywood recognized the absence of extraordinary talent, and many celebrities and movie fanatics went online to express their condolences.
Please fill in your e-mail so we can share with you our top stories!