Kate Middleton Has a Gold Necklace Engraved with Initials — True Meaning behind the Chic Jewelry
Kate Middleton, who has raised the bar with regards to the "Royal" style, attended an event wearing a necklace that has an extraordinary significance behind it.
As reported by Daily Mail, Kate Middleton's "Personalised Gold Midnight Moon Necklace" by Daniella Draper includes the initials of her three beautiful children, Prince George, Princess Charlotte, and Prince Louis.
Middleton wore the chic jewelry to honor her and Prince William's offsprings as she visited Ely and Caerau Children's Centre in Cardiff, Wales, back in January.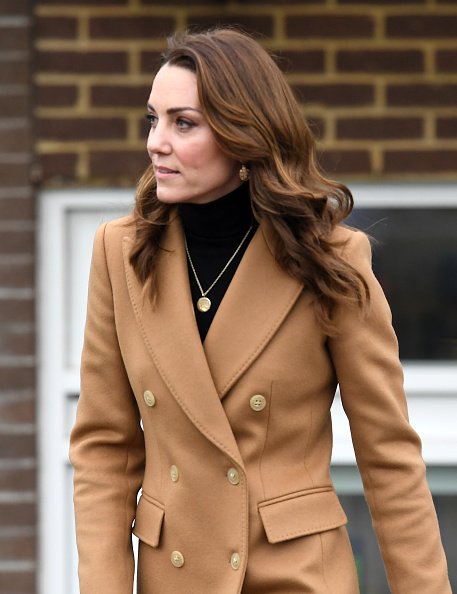 According to the description, the necklace is made from 100% recycled 9 carat gold. The description likewise noted the moon's symbolism, which is the rhythm of time. Specifically, the phases of the moon represent immortality, eternity, and enlightenment.
HER ADVOCACY FOR THE YOUTH
During her appearance at Ely and Caerau Children's Centre, Middleton praised the people working at the center, saying the crucial work they are doing has a huge social and economic impact.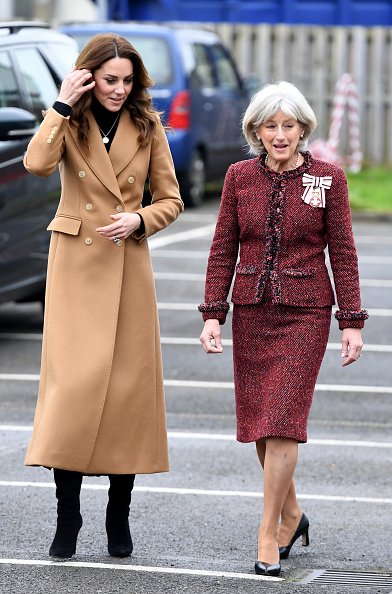 Middleton's charity works center around issues affecting young children, addiction, and workmanship. In January, she launched a national survey on youth improvement.
The survey, called "5 big questions on the under 5s," incorporates five inquiries intended to bring as many individuals into the discussion as possible.
Middleton has had the pleasure of wearing special pieces of jewelry.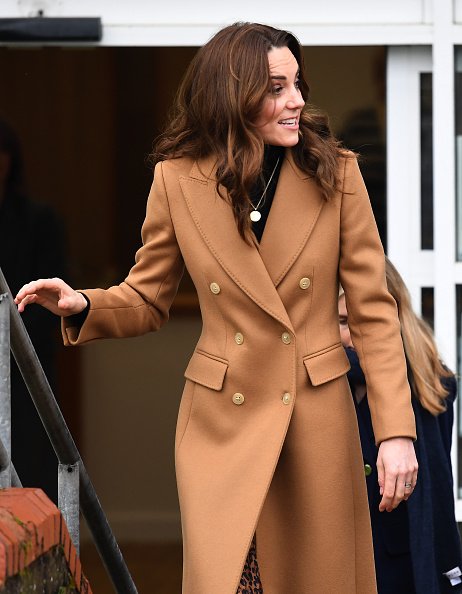 Aside from Ely and Careau Children's Centre, the Duchess of Cambridge additionally visited MiniBrum at Thinktank Birmingham Science Museum and LEYF Nursery in Southwark.
OTHER JEWELRY PIECES
On September 22, the style icon also wore another attention-grabbing necklace engraved with the letters "C", "G," and "L" for George, Charlotte, and Louis.
Middleton was photographed wearing the gems at Battersea Park, where the Duchess of Cambridge listened to parents speak about their encounters with peer support initiatives.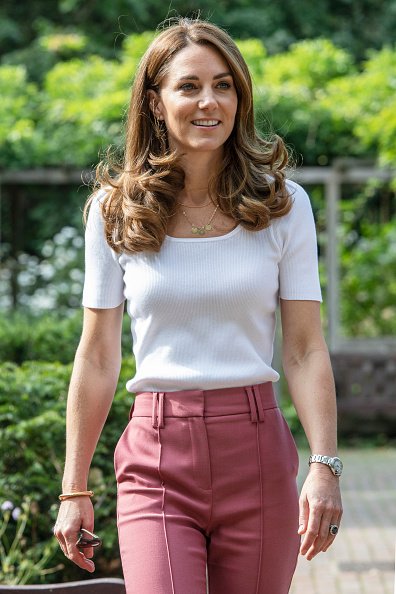 Middleton has had the pleasure of wearing special pieces of royal jewelry even before becoming a royal herself. In 2010, William proposed to her with Princess Diana's engagement ring.
When she went to an occasion at the National Portrait Gallery, Middleton wore a diamond necklace, which was a wedding present given to Queen Elizabeth II by the Nizam of Hyderabad.
Middleton is also often spotted wearing the bracelet gifted to her by Camilla, Duchess of Cornwall, when she walked down the aisle with William in Westminster Abbey on April 29, 2011.
After giving birth to George, William gave her a diamond eternity band. In 2015, Middleton had the honor of wearing the Cambridge Lover's Knot tiara, which was commissioned by Queen Mary and remains in Her Majesty's collection.