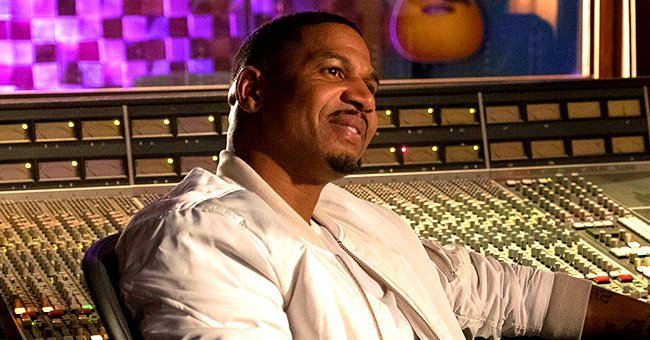 Getty Images
Stevie J's Daughters Eva and Savannah Look Pretty with Their Precious Smiles in New Photos
DJ and record producer Stevie J showed off three of his six children, daughters Savannah and Eva, and son Dorian, in a recent adorable post on his Instagram.
DJ and record producer Stevie J recently showed how much of a loving father he was with an adorable post of his kids together and looking adorable. The proud father's caption read:
"? ⛳️ ❤️ @evagisellejordan @saucyvee_ @dorian_j1."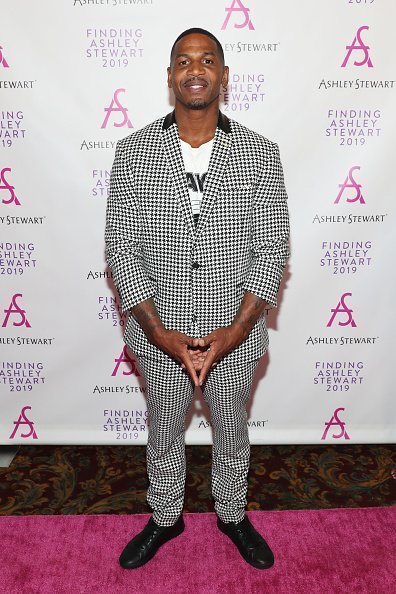 Stevie J at the 2019 "Finding Ashley Stewart" finale event in September 2019. | Photo: Getty Images
The first photos in the series of four featured Stevie's two beautiful daughters, Eva and Savannah baring their pearly whites for the camera while sitting together.
Savannah looked cute dressed in a dark blue hoodie and an animal print baseball cap while her younger sister, Eva, looked adorable in her pink headband and multicolored hoodie.
The third photo showed the girls posing with their older brother, Dorian, and a background that showed that they were having a nice time out while playing golf.
Stevie J's fans and followers loved the photos of his kids looking happy together and penned kind words for all of them, commenting on how great they all looked.
Both girls, especially Savannah, refused to have anything to do with Stevie J's would-be wife.
Although Stevie J's post of his kids showed them being as happy as clams while spending quality sibling time together, things had not always been as rosy on all fronts.
The DJ shares his youngest child, daughter Bonnie Bella with Puerto Rican-American reality star, Joseline Hernandez. The latter appeared on VH1's "Love & Hip Hop: Atlanta" in which Stevie J also starred.
At the time they were together, Hernandez and Stevie J fell out over many things including her inability to make friends with his children, especially his girls.
In a 2017 episode of "Love & Hip Hop: Atlanta" when Hernandez and Stevie J were on the verge of tying the knot, things got so heated between Hernandez and her would-be husband's daughter, Savannah, that the two almost got physical in a heated argument.
The altercation came up when Stevie set up a sit down with his daughters and Hernandez, hoping that they could work things out and form an amicable bond.
Both girls, especially Savannah, refused to have anything to do with Stevie would-be wife, often accusing her of lashing out too often, even to the younger Eva.
The reality star who welcomed her daughter, Bonnie Bella, in 2016, received even more pressure from Stevie's family when Eva's mother, Mimi Faust, filed a restraining order against her on behalf of Eva.
With the drama surrounding his family and love life, Stevie was also criticized for being a bad parent and accused of being an "Instagram Daddy," who only spent time with his kids for the camera and publicity.
Stevie continued to parent his kids the way he wanted to despite the scrutiny. He eventually married singer Faith Evans in 2018.
Please fill in your e-mail so we can share with you our top stories!