Tom Bergeron Looks Radiant Posing with NFL Anchor Taylor Bisciotti Following His Dwts Exit
American television personality Tom Bergeron shared a picture of him looking radiant alongside Taylor Bisciotti, following his "Dancing With the Star's" exit.
Tom Bergeron looks like he has taken his exit from "Dancing With the Stars" in good faith after he shared a picture of him in a good mood alongside NFL news anchor, Taylor Bisciotti.
After 15 years of co-hosting the ABC show, Bergeron was recently shown the exit door along with his co-host, Erin Andrews. That must have hurt, but, following his recent picture, it looks like he has already moved on.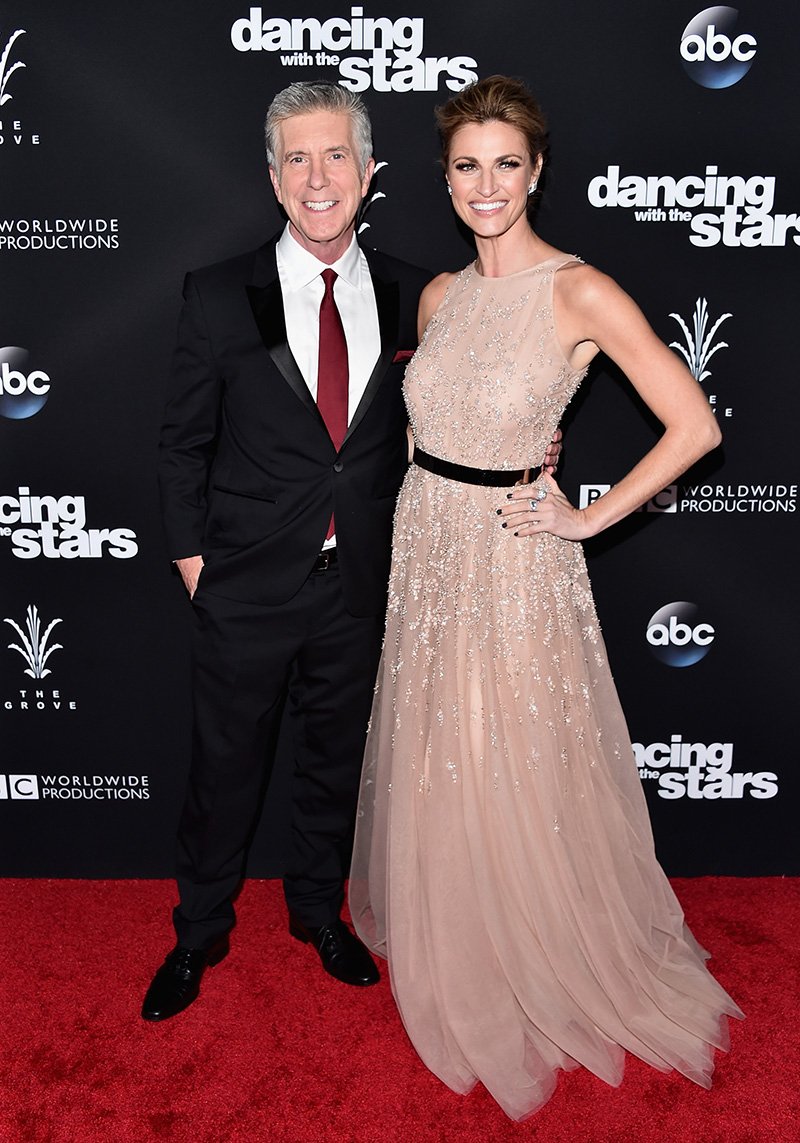 Bergeron took to his Instagram to share a picture of him posing alongside sports journalist Bisciotti, both rocking a smile while having a good time.
In the selfie, the 65-year-old was spotted wearing a black shirt while the beautiful Bisciotti smiled behind him, posing with a glass in her hand. The host captioned the post:
"Great time lunching with @taylorbisciotti from @nflnetwork. In addition to talking about pro football in the age of covid, turns out we are both NH Seacoast fans, too."
Bergeron's fans wasted no time in liking and commenting on the post, spotting his radiant looks while others expressed how much they miss him on the show. One fan commented, "Miss you so much on Dwts. It is just not the same."
Following the reactions from fans of the show after Bergeron was relieved of his duties, the producer has reportedly come out to explain why both Bergeron and Andrews were let go.
Bergeron, during a chat with a fan, was asked if he had anything against Banks.

According to the executive producer, Andrew Llinares, the decision to change the hosts was all about "evolution." Andrew said that the show had been run the same way each season, and it was high time to make the story feel fresh.
Part of the show's restructuring included making Tyra Banks the sole host of the show as against having a co-host. According to Andrew, the plan is working quite well, and Banks is doing just fine in her new role.
On their part, Bergeron and Andrews said that they were both shocked to find out they would not be a part of season 29 of the show, as were the rest of the world.
Even though they are both sad about leaving the show they call home, the duo has taken it well, engaging in lighthearted conversations with fans and revealing that they are moving on just fine.
Bergeron, during a chat with a fan, was asked if he had anything against Banks. The former host reaffirmed that he harbored no ill feelings towards the person chosen to replace him.
Fans have been said to applaud his classy response, with one fan commenting that his attitude is what makes him the best out there while another noted that the show can not be the same without him.