Tom Bergeron & Erin Andrews from DWTS — Facts to Know about Their Dramatic Exits from the Show
The long-time hosts had become icons in the show, but as ABC announced some creative changes, their jobs were canceled as well, surprising everyone from judges, competitors, and fans all over.
Everybody was in shock as soon as it was announced that "Dancing With The Stars" hosts, 65-year-old Tom Bergeron and 42-year-old Erin Andrews, were dismissed from the show on which they have become icons.
The former "America's Funniest Home Videos" host and the sportscaster were told by a phone call that they will not be hosting season 29 of the reality TV show that Andrews had been leading since 2014, and Bergeron, since the first episode in 2005.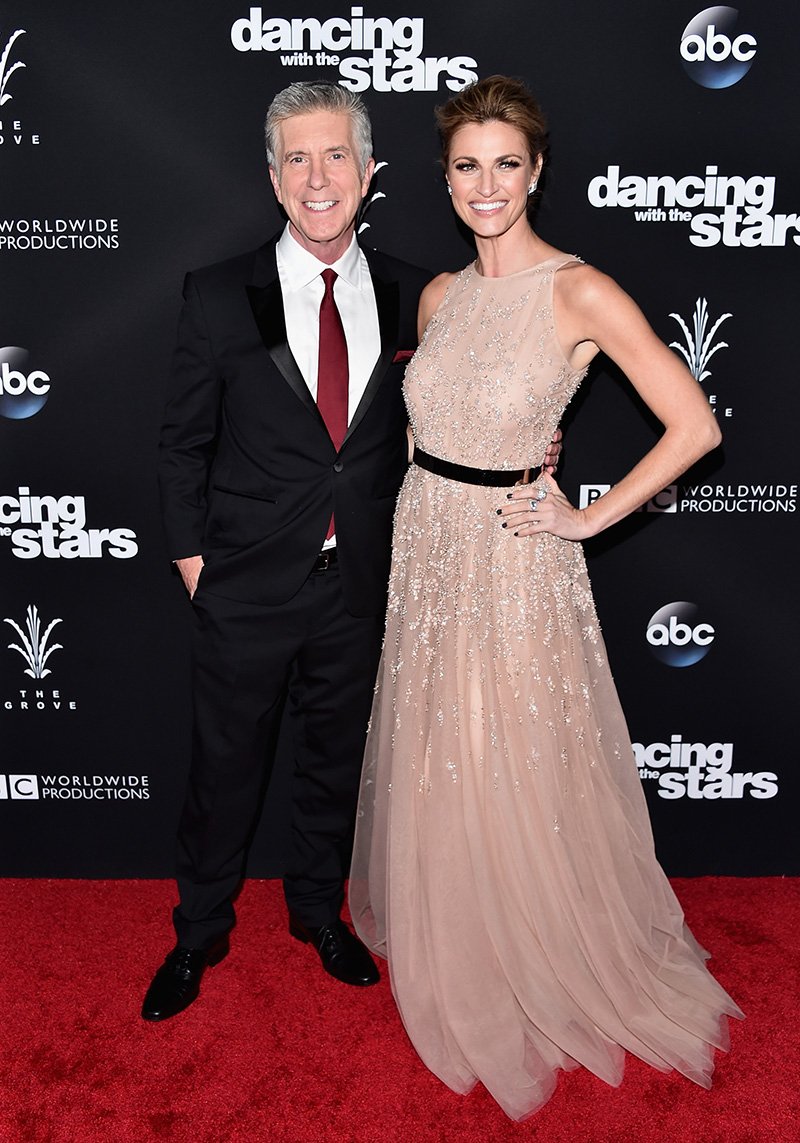 Though it has been a couple of months since Bergeron and Andrews were informed about their exit, it has not yet been crystal clear on why they were both being dismissed, however, some events have given clues about it.
BAD NEWS 
Two months ago, right after Bergeron wrote on a tweet that he was informed he will no longer host DWTS, ABC announced that producers have decided a new creative direction for the show, so they also dismissed co-host Andrews and welcomed 46-year-old top model,  Tyra Banks.
Who says grocery shopping isn't enlightening? 🤣 pic.twitter.com/Rhzh7VDyoS

— Tom Bergeron (@Tom_Bergeron) July 30, 2020
Andrews was in shock immediately after she received the call from the network that told her she was fired. However, she said that throughout the pandemic she has been in touch with her former co-host and with competitors, so she got sweet responses and support from them. As she has explained, they have all grown to be like family.
HUMOR ABOVE ALL
Even though the former hosts were disappointed by not being able to go back to DWTS, both have had playful responses on social media since they knew the news in July. Back then, Bergeron joked about not getting back his monogrammed towels since Banks and him share the same initials.
A couple of weeks later, the TV personality took to Twitter again to post a photo of himself reading a magazine which had written on the cover: "Why Tom Bergeron was really fired." Andrews commented on the post by saying: "Anything good in there?"
More recently, Bergeron changed his Twitter bio to "Former Co-Host of 'Footwork With the Famous." In another tweet, he took a selfie while putting a mirrorball in front of his mouth, in an attempt to make a parody on a DWTS poster which shows Banks with mirrorball lips.
This Just In: National Association of Lip Safety cautions against applying multiple small mirrors on mouth. One bad chew and it's 7 years of bad luck 😳😉 pic.twitter.com/5umhXb7zVp

— Tom Bergeron (@Tom_Bergeron) September 3, 2020
FANS NOT HAPPY
DWTS fans were not pleased to know that their favorite hosts were not part of the show anymore. Many of them took to their social media to comment on their thoughts and feelings about ABC's decision. 
Some of them said that there was no point in watching the show without Bergeron and Andrews, while others made sure they were going to cancel their subscription. While some fans have planned to boycott the program until both former hosts are back, season 29 has just started under safety measures and with a top-model leading host.