Singer Jazmine Sullivan Reveals Slimmer Figure in a Body-Hugging Outfit
"Lost One" singer Jazmine Sullivan surprised her fans on social media after she flaunted her slimmer figure in a body-hugging outfit. Fans were impressed by her recent weight loss.
Jazmine Sullivan wowed fans with her body transformation. The 33-year-old R&B singer who was known for her voluptuous body showed off her slimmer physique as she released her latest musical offering.
On September 30, Sullivan took to Instagram to update her fans about her latest music video "Lost One," and they were delighted to see her with a svelte body.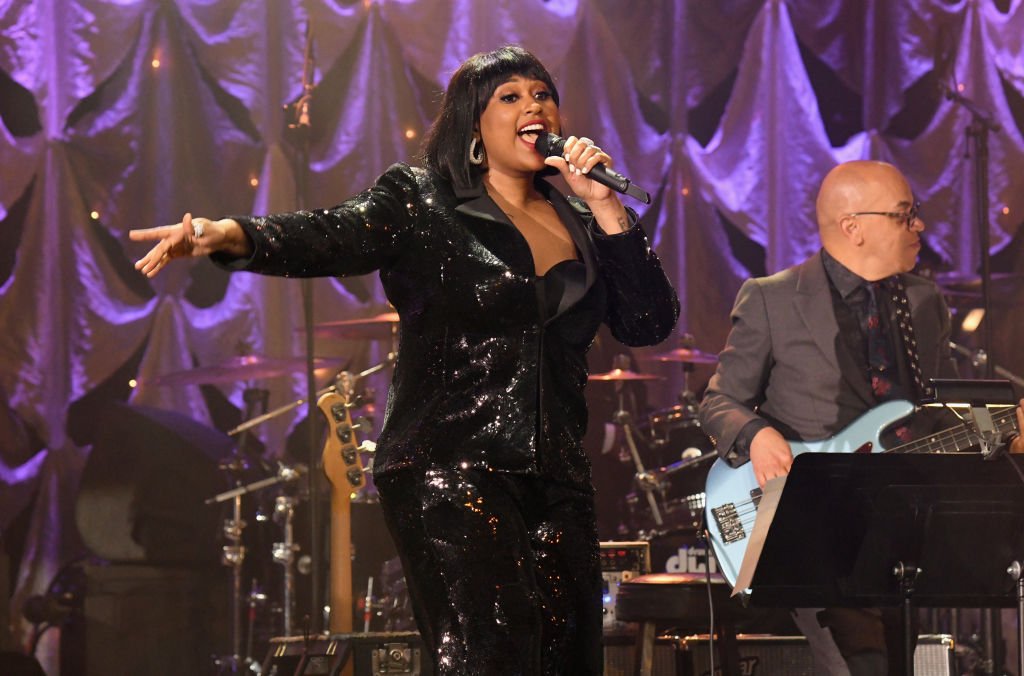 In the photo, Sullivan is seen leaning behind a swimming-pool-like prop inside the set. She posed while looking off-camera. 
Sullivan seemed like she calculated her pose to achieve a perfect angle. She looked regal the way she positioned her body while standing on her heels.
Sullivan wore a tight gray skirt with a thigh-high slit on the side and paired it with a long-sleeved top with a stylish cut on her shoulders. She let loose her long straight locks.
Many fans were impressed by how Sullivan worked hard to achieve her fit body. They took to the comment section to express support for her new look. One fan noted:
"Looking amazing and singing even better❤️❤️❤️."
But it's impossible to please everyone. Some Instagram users left negative comments on her post, with one fan noting that the singer's neck is slimmer than before and that her collarbones are already visible.
Sullivan's latest Instagram picture may be her way of responding to those who shamed her in the past. She also set the record straight saying that she appears much slimmer in the picture than in reality.
The singer explained that she recently started a vegan diet. Switching to vegan is her way of supporting her mother who was recently diagnosed with cancer.
Like Sullivan, fellow R&B singer Fantasia Barrino has also embraced an active lifestyle.
Aside from her refreshing look, Sullivan is also up to something new in her music career. She is back with a new song, "Lost One." Her last single, "Insecure," was released in 2017.
A creative singer who likes to work at her own pace, Sullivan had three albums under her belt, including "Love Me Back" (2010) and "Reality Show" (2015). Her acclaimed 2008 album, "Fearless" earned her Grammy nominations. 
Other than her singing prowess, Sullivan, is also a gifted songwriter. She wrote songs for iconic artists, including Maria, Mary J. Blige, and Ace Hood. 
Like Sullivan, fellow R&B singer Fantasia Barrino has also embraced an active lifestyle. In 2016, she dropped 20 pounds after maintaining a low-calorie diet.
The "American Idol" champion recently earned praises from fans after she posted on Instagram a photo of herself in a skin-tight black-gold dress which showed off her beautiful curves.