Mark Consuelos Shares Bloomy Photos of Wife Kelly Ripa to Wish Her a Happy 50th Birthday
Kelly Ripa is 50 and as usual, her actor husband, Mark Consuelos found a lovely way to celebrate his wife's big day. Consuelos shared an image of Ripa donning a maxi floral dress.
Kelly Ripa turned 50 recently, and the actress was met with warm wishes from her husband, Mark Consuelos, who dedicated a sweet Instagram post to her. The post included three gorgeous outdoor pictures of Ripa.
In the snapshots, Ripa donned a maxi dress with floral designs across it. To top off the outfit, Ripa let her blonde locks loose over her shoulders. She accessorized with a gold necklace that complemented the neckline of her dress.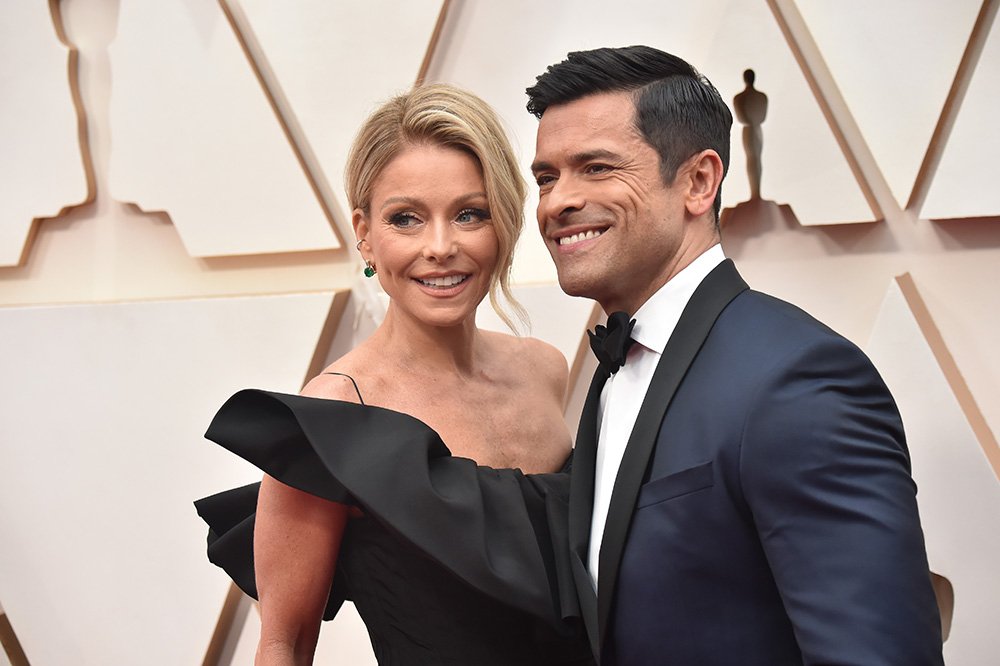 The pictures were shot in an open field where Ripa's skin caught the sun rays and glistered brightly. Two photos saw the actress sitting on the grass while another captured her standing with her dress blowing with the wind.  
Consuelos accompanied the gorgeous photos with a loving caption where he wished his wife a happy birthday. He wrote: "Happy birthday to my little ray of sunshine ☀️ I love you, sexy ♥️♥️♥️."
Shortly after sharing the post, fans and followers took to the comments section to leave sweet birthday wishes and prayers for Ripa. Many others also left compliments about the gorgeous pictures and Ripa's lovely dress.
So far, the post has garnered over two hundred thousand likes. Though Consuelos sent his sweet words across, he was unable to be with Ripa on her big day.
The couple has been apart for a while because Consuelos is currently in Vancouver, filming new episodes of the popular television series "Riverdale." However, despite being away from home and his family, Consuelos has found a beautiful temporary home in his current location.
 Ripa has been staying in New York because it is close to the "Live with Kelly and Ryan" studio.
Recently, he gave fans a glimpse of his luxurious apartment, and it was indeed a sight to behold. Consuelos shares a close bond with his family; therefore, it comes as no surprise that he is missing Ripa already. Taking to Instagram last week, he shared two pictures of the pair together. Captioning it, he wrote:
 "1 month down...3 to go....missing my home team."
Consuelos' post came only a few weeks after Ripa admitted that she missed her husband. She revealed that the lockdown was a great time for them as they spent a lot of time together.
With her husband gone, Ripa has been staying in New York because it is close to the "Live with Kelly and Ryan" studio; a show which she co-hosts alongside popular media personality Ryan Seacrest.
Ripa is in New York with her and Consuelos's three children; sons, Michael and Joaquin, and daughter, Lola. Their kids reportedly go to school in the city. Though Consuelos and Ripa might be apart for three more months, there is no doubt that they will especially celebrate her milestone birthday once they are reunited.