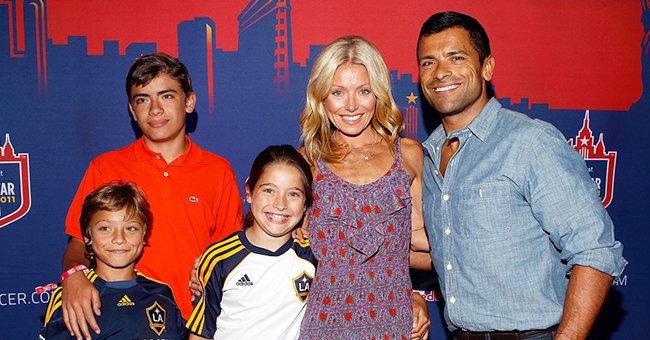 Getty Images
Kelly Ripa and Mark Consuelos Open up about Parenthood and Raising Their Three Kids
The "Live! with Ryan and Kelly" presenter and the "Riverdale" star have a solid and loving relationship after 24 years as husband and wife, and they have also succeeded in raising three children that only make them proud.
Celebrity husband and wife Mark Consuelos and Kelly Ripa, both 49 years old, were recently featured on the cover of People magazine's first Family Issue along with their three children, and they opened up about parenting and family life.
The actress and TV host shared her opinion that parents get better at parenting as they age, which means that the youngest child will experience wiser and calmer parents.17-year-old Joaquin, the couple's youngest child, agrees with this, and he admitted that his parents "have softened up a lot now that I'm in high school."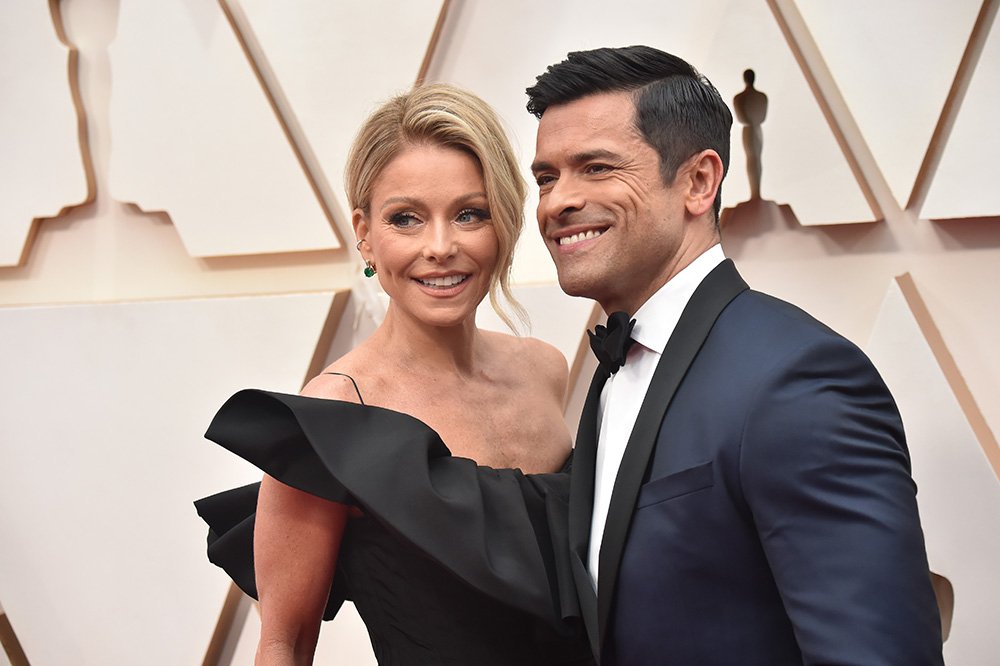 Kelly Ripa and Mark Consuelos attend the 92nd Annual Academy Awards at Hollywood and Highland on February 09, 2020 in Hollywood, California. I Image: Getty Images.
Commenting on the former statement by his younger brother, 23-year-old Michael joked about how "younger siblings get to do whatever they want right out of the gate."
Additionally, Ripa said that she doesn't follow gender stereotypes as she raises her children, affirming, "[her] sons are just as sensitive as [her] daughter, and [her] daughter is as strong as [her] sons."
As of their only daughter, 19-year-old Lola, her father Mark acknowledged that he started off by being a little overprotective to her, he grew to trust her own judgment and decisions as he noticed "what a good head on her shoulders she has."
LEARNING FROM EACH OTHER
Not only Mark and Ripa have successfully taught their children to be their best selves and to follow their own paths, but the parents have also learned a lot from their children as they saw them grow up.
Mark gushed about his youngest child, Joaquin, saying that he was very fond of having conversations with him and learning about the way the teenager thinks.
Ripa, on the other hand, is grateful to her daughter for having taught her "so much about being a modern-day woman," which gives her hope about the future of womanhood.
FRUITS OF A 24-YEAR MARRIAGE
Ripa and Mark exchanged vows in May 1996, in a romantic and impulsive Las Vegas wedding, barely a year after meeting each other for the first time. This 2020, on May 1st, the couple celebrated their 24th anniversary of marriage.
Their firstborn, Michael Joseph, came soon after, born on June 2, 1997. He graduated from New York University before pursuing an acting career, famously playing a younger version of his father's character in the series "Riverdale."
Daughter Lola Grace was the second child to be born into the marriage, born on June 16, 2001. It was around the same time when Kelly had her breakthrough job as a TV host, replacing Kathie Lee Gifford on "Live!"
Lola is set to attend New York University just like her brother, having recently graduated from high school. Set to graduate from college in 2023, Lola has shown interest in pursuing a career as a singer.
Joaquin Antonio, the latest addition to the household, completing a party-of-five, was born on February 24, 2003. Like Michael, Joaquin bears an uncanny resemblance to his father. He is still in high school.
CLOSE TO THEIR CHILDREN
Even though nearly all their children are adults now, Ripa and Mark maintain a close relationship with the three of them, and getting to spend so much quality time at home with them during lockdown has been a blessing for the family.
Quarantine caught them all while vacationing in the Caribbean for Spring Break, and they had to remain in the paradisiac destination for longer than planned because of the travel restrictions related to the COVID-19 pandemic.
As soon as they were able to, the party-of-five returned to New York City, where Ripa continues to host "Live! with Kelly and Ryan" from home.
FAVOURITE PARENT
In a recent episode of the show, Ripa admitted that her husband Mark is their children's favorite parent.
To her defense, she said that due to Mark been often away because of his work as an actor, she has had to play the role of the disciplinarian with the children, while he gets to be the "fun" parent.
However, during the months of lockdown, as Ripa shared, the children have lived with Mark for an unusually long period, which makes her joke that by the end of lockdown she and her husband will be at least equal for their offspring.
Please fill in your e-mail so we can share with you our top stories!