Lil Wayne's Ex Toya Johnson Displays Her Arm Tattoos as She Reads in Recent Photos
Rapper  Lil Wayne's ex-wife, Toya Johnson recently shared pictures of herself reading a book and she sure looks good doing it. In the images, Johnson showed off her arm tattoos. 
Toya Johnson, Lil Wayne's ex-wife, flaunted her beautiful look and the tattoos on her right arm in recent pictures she shared with her fans on Instagram. 
Four days ago, the television personality shared two pictures showing her seated on a grey sofa while reading the book, "Broken Crayons Still Color" which was written by David Weaver.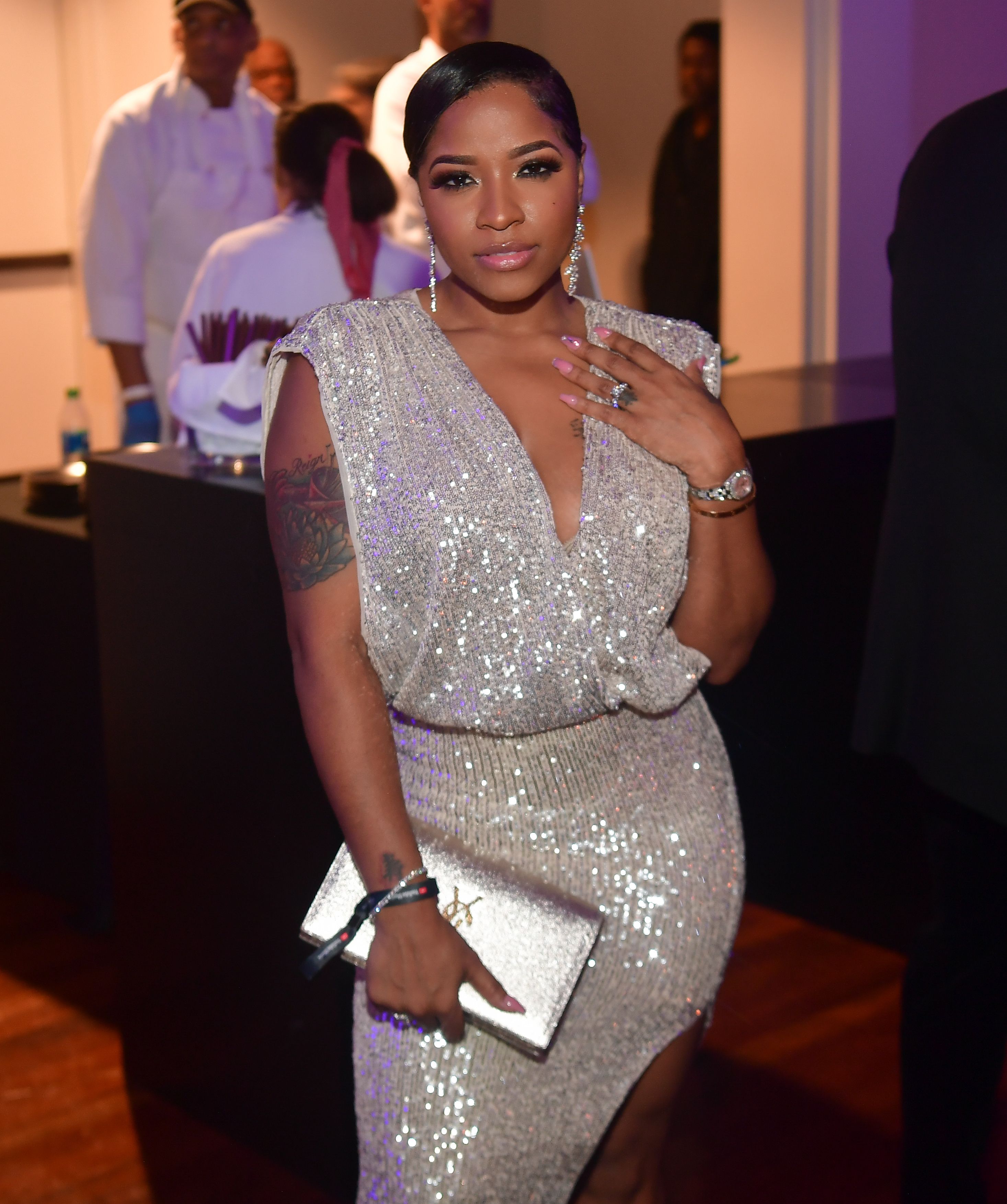 In the first of the two images she posted, Johnson posed with the book, giving the camera a sweet but serious look. She wore a black sleeveless dress that revealed her tattoos.
She also wore a silver ring on her right hand and a gold bangle on her right wrist. In the second photo, Johnson was reading the book and seemed captivated by its contents. In the caption to the post, the 36-year-old wrote: 
"This book was amazing! Since the start of Covid I've been reading more and looking for more black authors."
She also said the book was an excellent read, adding that she enjoyed the story. Johnson urged her followers to get a copy of the book before it gets sold out again. She also added the hashtag, "Support Black Authors" to the post. 
Johnson's post generated over 32,000 likes and more than 500 comments, with some fans dropping the names of other Black authors that people should also check out. 
She got pregnant from the rapper when she was 14 and had their daughter, Reginae when she was 15.
TOYA'S LOVE LIFE
In November 2019, Johnson warmed the hearts of her fans when she announced that she and Robert "Red" Rushing were engaged. 
She gave fans a sneak peek of her shiny engagement ring by sharing a picture of her outstretched hand which Rushing held. In the caption to the post, Johnson wrote: 
"Yes! Yes! And Yes! For humbling my spirit, for restoring my faith in love, for raising the bar, for being all of what a man should be [...] looking forward to forever with you."
Johnson and Rushing began dating in 2017 and share a daughter, Reign, born in February 2018. Before dating Rushing, Johnson married music producer, Mickey "Memphitz" Wright.
However, they divorced five years after their marriage. Toya is most famous for her relationship with rapper Lil Wayne who she has known since her childhood. 
She got pregnant from the rapper when she was 14 and had their daughter, Reginae when she was 15. The couple eventually tied the knot in 2004 but the marriage lasted two years, with Johnson filing for divorce in 2006.
They remain good friends, though, and have been supportive of each other's careers. Their daughter, Reginae, grew up under Johnson's watchful eyes, with the latter ensuring she was raised right. 
Johnson showed how tough she could be as a mother in 2018 when she called Reginae out on social media after the latter shared a picture of her new tattoo to celebrate the birth of her younger sister, Reign. 
Reacting to the post, Johnson reposted the picture on her Instagram, telling her daughter the tattoo was great but warning her not to get another.