Ryan Murphy Calls Son Ford a Warrior in an Emotional Message on His 6th Birthday
Top movie producer and director Ryan Murphy is full of praise for his son, Ford, as the little boy marked his sixth birthday recently. The proud father took some time out to celebrate his son in a moving social media post.
Ryan Murphy, the movie director, and producer, shared a social media post over the weekend, to celebrate his son Ford's birthday. The post, which Ryan has now deleted, was a nod to little Ford's ordeal with cancer.
Ryan explained in the post that he was incredibly proud of how far Ford had come in such a short time, especially as he had to battle cancer at such a young age.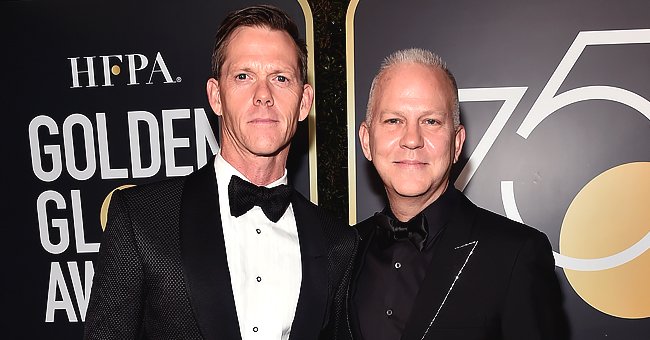 The post highlighted that Ford had lived with Neuroblastoma since he was just 18 months. Given how fatal the disease is, the fact that he survived is an incredible feat. Calling Ford a "little warrior," Ryan expressed joy that he had been able to reach six years. The director also said in his post:
"David and I are so grateful to Children's Hospital Los Angeles and all the doctors and helpers who continue to love and care for Ford."
Ryan Murphy producing Jeffrey Dahmer limited series at #Netflix https://t.co/zvF6yXNMfD pic.twitter.com/X4OOFPlcMJ

— The Hollywood Reporter (@THR) October 2, 2020
Ryan added that the hospital in question had a wing with Ford's name on it. He explained, the gesture honors him and other children who are battling cancer. Although Ryan has been pretty reclusive about his private life, he also shared that Ford loves animals — especially the cheetah.
What should have been a checkup soon turned sour as doctors found a tumor the size of a tennis ball in Ford's head.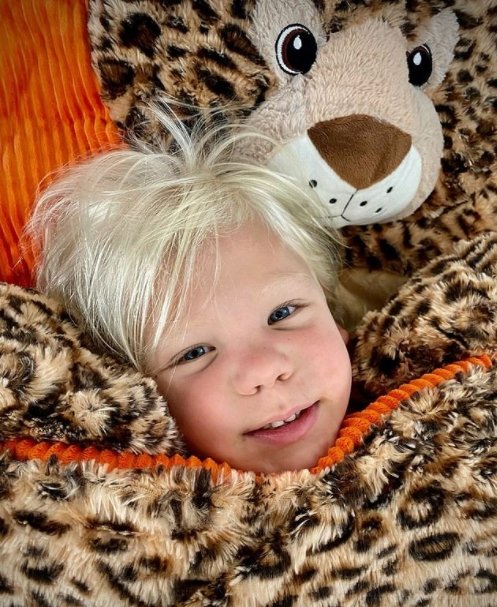 Ford's long-standing cancer battle has been a particular sticking point in Ryan's life. In 2018, the movie director first announced that his son was battling cancer. In a social media post at the time, Ryan explained that they had gone for a routine checkup on little Ford back in 2016.
However, what should have been a checkup soon turned sour as doctors found a tumor the size of a tennis ball in Ford's head. Sources have also revealed that Neuroblastoma is a brain disease that tends to affect children younger than the age of five.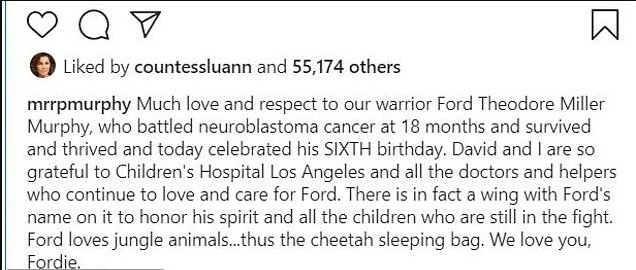 Despite the numerous procedures and surgeries that he has undergone, little Ford is thriving. Now, he is six years old and is still as healthy as ever.
The Children's Hospital Los Angeles is one of the city's top children's clinics. The facility also reportedly helped treat Billy, the son of famous comedian, Jimmy Kimmel, who had open-heart surgery when he was born.  
Netflix Greenlights Jeffrey Dahmer Series from Ryan Murphy https://t.co/GarsErqA58 pic.twitter.com/YgxbtP7lpA

— IndieWire (@IndieWire) October 3, 2020
Little Ford is also the older brother to 6-week-old Griffin, whom Ryan and his partner, David Miller, had a little over a month ago. The family of four has been through challenging years but they remain strong together.