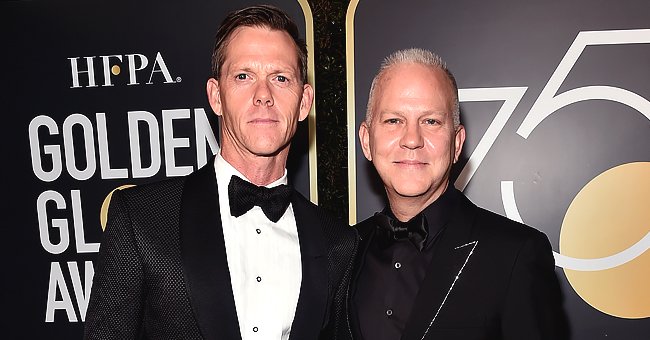 Getty Images
Ryan Murphy Expecting 3rd Child with Husband David Miller
Ryan Murphy revealed that his family is about to increase in size as he and husband David Miller are expecting their third child in August.
In an article written by Ryan Murphy for Architectural Digest, the movie and television series producer shares his thoughts on houses and color design for homes.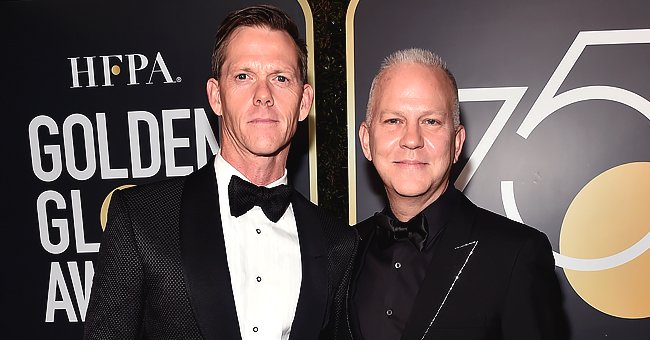 Ryan Murphy and David Miller at The 75th Annual Golden Globe Awards at The Beverly Hilton Hotel on January 7, 2018. | Photo: Getty Images
In the detailed piece, Murphy opens up about what his ideal interior decoration and color scheme for a house used to be and how it had changed over the years, especially when he and his husband David Miller welcomed their sons Logan and Ford.
Murphy talks about how, with his sons, their house took on a new burst of color and how things were going to change soon. He said:
"I feel an attack of color and Legos and bright Magna-Tiles coming on. We are expecting another baby, a boy, in August."
Murphy slipped the news about the family's expanding at the end of the article subtly after giving elaborate information on his and Miller's houses.
The couple has two houses: one in Los Angeles and the other in New York. Although they call both places home, the design for both houses is different, and the feel is also something they enjoy.
The couple made a ten million dollar donation.
While the home in Los Angeles is where the family mostly resides, the New York home is a favorite of the family because of its wood themed design.
Murphy revealed that when they were making changes to the house, he thought the boys were going to have a hard time adjusting, but they had done that well.
Murphy and Miller's news about welcoming a child comes in after their five-year-old son Ford was declared cancer-free.
The couple had hit a rough patch in October 2018 when a routine monthly check-up showed that Ford had neuroblastoma and needed to be operated on promptly.
At the time, Ford, who was two years old, had to undergo long hours of surgery, hospital visits, and chemotherapy sessions.
Although the time was a difficult one, Murphy revealed that while he has not gotten over the emotional upheaval, Ford was doing better and is now cancer-free.
To help those who might have suffered something similar to Ford's case. The couple made a ten-million dollar donation to the Children's hospital to cater to those who needed it.
For Murphy, the addition of a son to their family is exciting, and like he once revealed, his hopes for his children are to encourage a strong sense of imagination.
Please fill in your e-mail so we can share with you our top stories!