See Arnold Schwarzenegger's Sweet Message for Son Joseph Baena on His 23rd Birthday
Arnold Schwarzenegger has the approval of his fans as an amazing father after taking to Instagram to celebrate his third son, Joseph Baena's birthday.
Arnold Schwarzenegger showed that he is a doting father with a touching Instagram post to celebrate his son, Joseph Baena, on his 23rd birthday. The photo was captioned:
"Happy birthday @projoe2! I love watching your progress with your training, your work, and in every part of your life. I can't wait to see what's coming next. I love you!"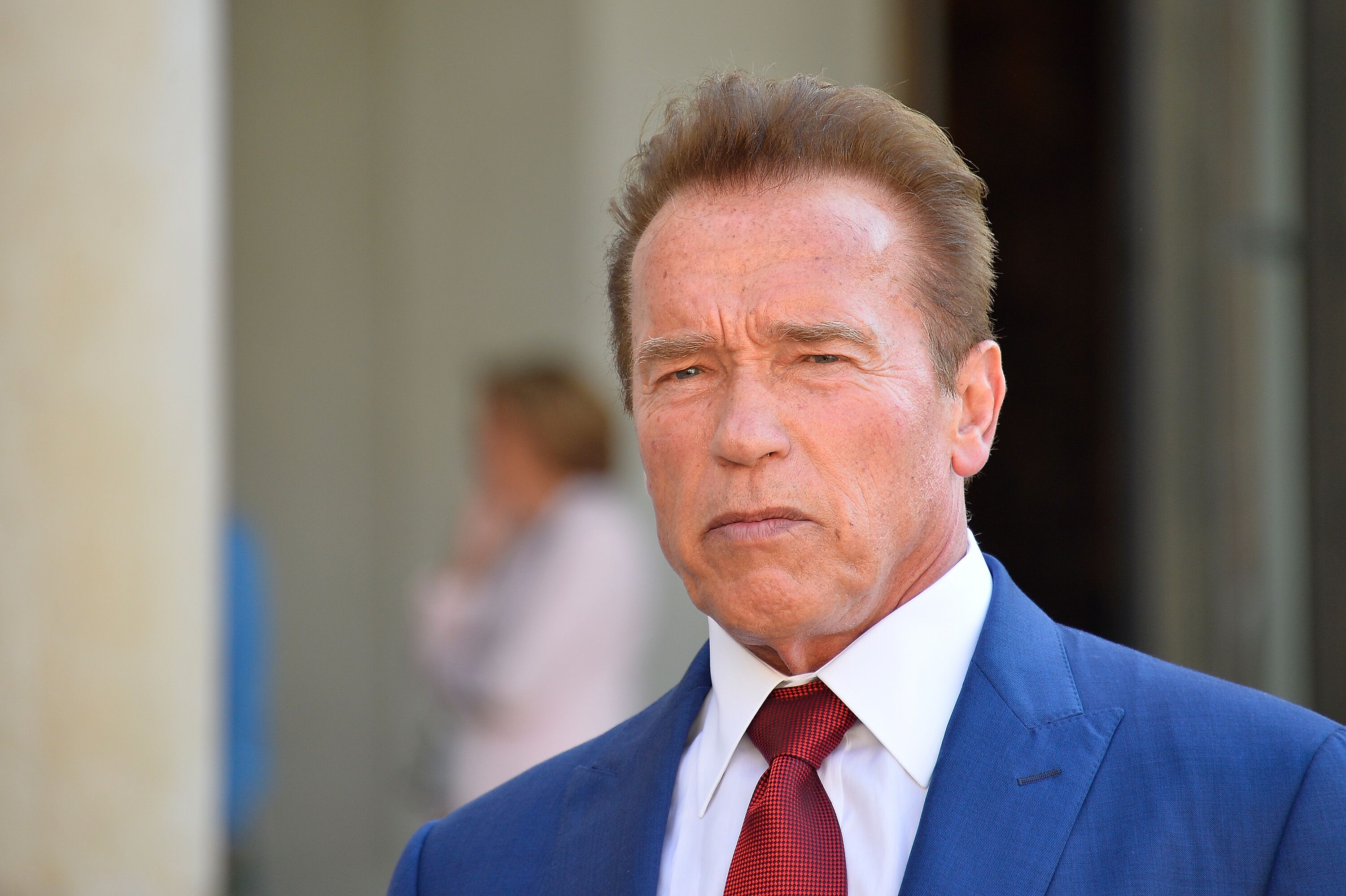 The photo was a photoshopped card that showed Baena wearing a nude round neck with short sleeves and a large headset over his ears. The card read:
"Happy Birthday. Love, Dad."
His hands were fisted and raised with a big smile on his face while he stood on a stage with two turn-tables and an open bag behind him as he backed the audience.
The photo seemed to be set in a party as there were bright lights and several people dancing with their flashlights raised in the air. The photo also had an animated feel.
Schwarzenegger had Baena with his former housekeeper, Mildred Baena.
Baena was the first to respond as he thanked his father for the birthday wishes and added that he loves him. Fans were happy for the celebrant and they extended their wishes and prayers to him.
A certain fan said he was hoping the young man would make movies like his dad while another made fun of Schwarzenegger's graphics skill. A third wondered why his other children didn't send birthday wishes to Baena.
The former Governor of California, Schwarzenegger, has two other sons, Patrick, 26, and Christopher, 23, as well as two daughters, Christina, 28, and Katherine, 30.
Despite the fact that Schwarzenegger had Baena with his former housekeeper, Mildred Baena, the 73-year-old doesn't seem to treat him differently. The father-son duo was spotted on a bike ride together in Los Angeles earlier this year.
The two also seem to share bodybuilding as a passion; the 23-year-old recently shared a photo mirroring his father's exact pose from his 1976 Mr. Universe competition. 
Baena has several other pictures of him striking his father's memorable poses during his various gym visits. The duo also meets up for exercises and weightlifting routines.
The "Terminator" star definitely seems like a family man, having just celebrated his second son, Christopher's 23rd birthday, with the touching Instagram post.