Kevin Costner Gives a Peek of 'Yellowstone' Season 4 Filming at the Dutton Ranch
Actor Kevin Costner teased "Yellowstone" fans with a sneak peek photo of season 4 filming at the renowned Dutton Ranch. Costner looked dapper in his signature ranch outfit.
While fans are hungrily waiting for season 4 of "Yellowstone," lead actor Kevin Costner found a way to whet their appetites without giving any spoilers via a recent Instagram post.
Over the weekend, Costner shared a sneak photo from the filming on season 4 on the Dutton Ranch. The actor who plays John Dutton was seen standing by the trunk of a tree with a brown and white mug in hand while he looked off in the distance.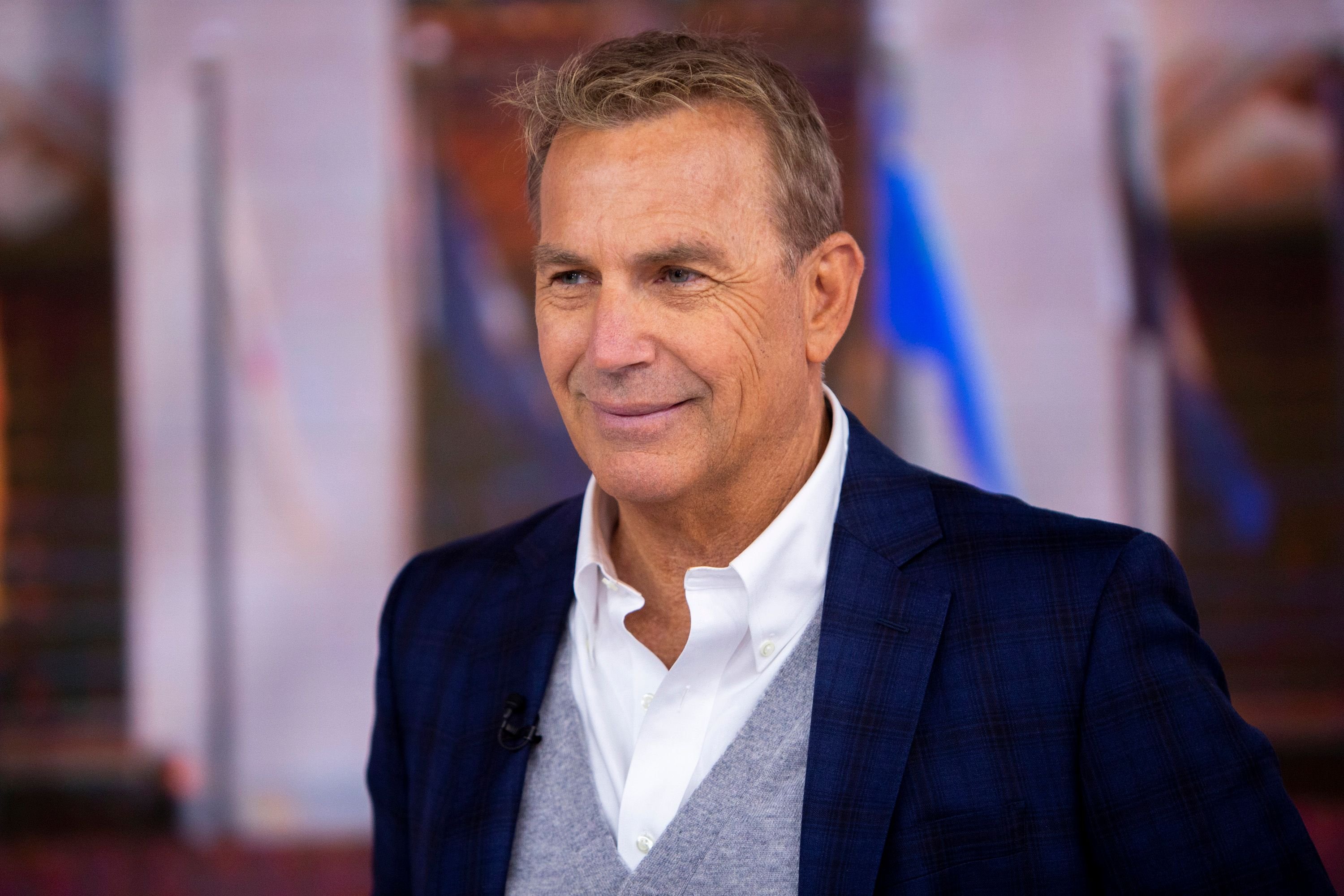 The 65-year-old looked handsome in his signature western ensemble of blue jeans and a dark shirt underneath a brown jacket matched with a pair of cowboy boots. His outfit was not without a black cowboy hat and the stern look that only John Dutton can give. The captivating picture was captioned:
"It's hard to beat Montana in October. Easy to see why everyone wants a piece of #Yellowstone ranch!"
The comment section was flooded with remarks from viewers who begged the actor to quench their curiosity about the upcoming season. Watchers are particularly eager for the new season after the cliffhanger end of season 3 that saw core members of the Dutton clan fighting for their lives.
"Yellowstone" was first sent to the actor as a long movie, but that soon changed when he delved into the script.
The future of Costner's character, John, was left hanging in the balance after episode 10 of season 3 showed the patriarch attacked by a masked gunman after he stopped by the road to help a stranger.
John was seen in a pool of blood after being shot multiple times, and this has left fans wondering if that meant the end of Costner's appearance on the Paramount Network series. His daughter Beth Dutton, played by Kelly Reily, and son Kayce Dutton, played by Luke Grimes, were also attacked in the devastating season finale.
While no hint has been given about the fate of the Duttons, Costner spoke to Good HouseKeeping in August about his challenges while filming the western series. The actor noted that filming a series was the same as a movie. However, the show keeps him away from his family— wife Christine Baumgartner and seven children — more than he wants to be. In his words:
"It puts me away from home. I go home every moment I can. But this year, we're filming exclusively in Montana, which makes going home almost impossible."
For fans of the two-time Academy Award winner, it was surprising to see the legendary Costner take up an acting role in a series. According to reports, "Yellowstone" was first sent to the actor as a long movie, but that soon changed when he delved into the script.
While Costner didn't explicitly state why he chose to headline the series, he noted that he was drawn to the fact that the role wouldn't require him to wear suits. The "3 Days To Kill" star mentioned that he doesn't think he looks good in suits despite wearing them for many of his award-winning films.