Dolly Parton Says She Might Pose for Playboy for Her 75th Birthday
Dolly Parton confirmed that she just might appear on the cover of Playboy magazine when her next birthday rolls around. It wouldn't be the first time the star gets a feature. 
On Saturday, Dolly Parton joined Radio 5 Live for an interview on the "Scott Mills & Chris Stark Show." The hosts ran through a few things they wanted the country legend to clarify. 
One of them was a rumor that Parton, 74, would be starring on a Playboy magazine cover for her 75th birthday. Parton explained what was really going on. 
DOLLY CLARIFIES RUMORS
Parton's first and only previous appearance in Playboy was for the October 1978 issue. A younger Parton had posed in a black bunny suit that showcased her ample bosom.
The image saw Parton sporting black bunny ears over her coiffed, curly hair. She accessorized with glittery pink wrist bands and a matching collar, which also had a white bow. 
HER PLAYBOY PLANS
The spread, which was typically done with nude women at the time, saw Parton as the first country singer to star on a Playboy magazine cover. As for whether she'd do it again, Parton explained:
"Well [...] I just might do it. If I can do it in good taste, and they want it, I will do it along with a really good interview inside. So yea, it's possible. Yep, we've talked about it, let's put it that way."
Parton celebrates her birthday in January, so if fans are looking out for her spread, that's the date they should mark on their calendars. Loyal fans would have already been waiting a long time, though. 
DOLLY'S PLAYBOY DREAMS
Parton first discussed that she was considering doing the spread back in March during an interview on "60 Minutes Australia." It came up when the host asked her about her retirement. 
A proud workaholic, Parton said she does not plan to retire and, if Playboy will go for it, is hoping to do a cover for Playboy once again. She joked that her "boobs are still the same" as back in 1978. 
Parton plans to keep her $600k-insured bosom the same over the years, just as the rest of her surgically processed features will be. She might just add more makeup and "bigger hair."
DOLLY TALKS TATTOOS
The "9 to 5" singer also has a few tattoos that will be with her for the long haul. Although the public has never seen them, Parton once shut down rumors that she had several tattoos done on her arm.
She set the record straight, explaining that she was a few small, modest tattoos, most of which she got to cover up her scars from over the years. And, no, none of them are of her husband, Carl Dean. 
DATE NIGHTS WITH DEAN
Parton and Dean been together for 56 years and still have date nights, Parton revealed last month. She further shared that Dean still treats her with flowers and writes poems to her.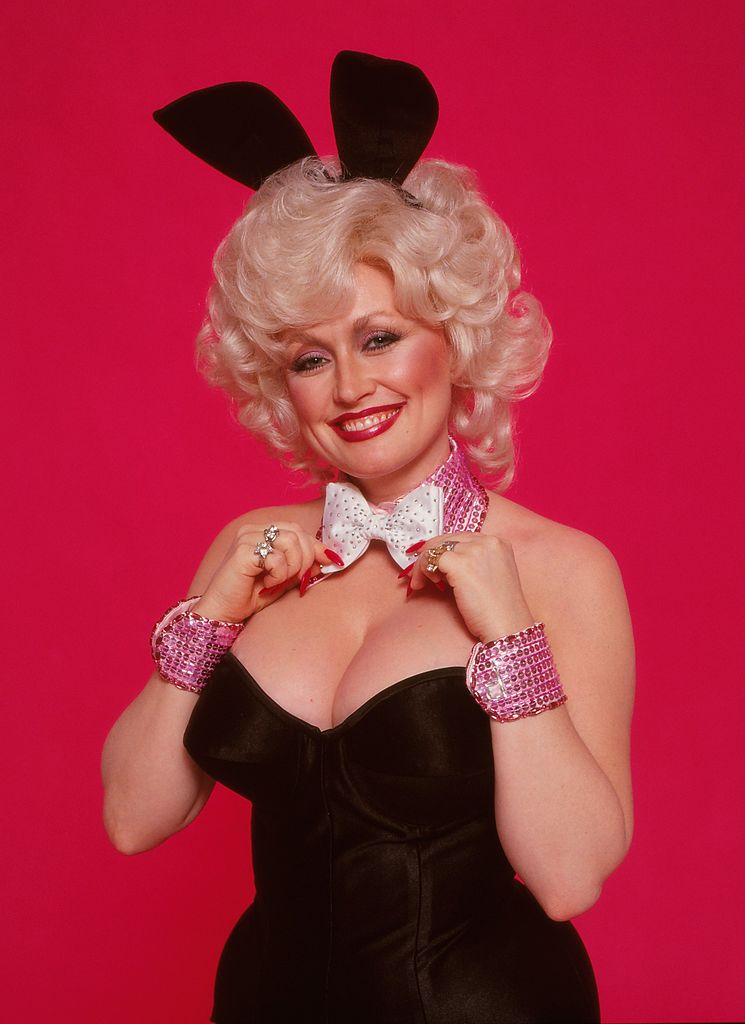 Parton said the secret to her marriage is being able just to be herself. This has allowed her to share her amazing journey with a man she loves who, in turn, loves her back.