Todd Chrisley's Son Grayson Plays Baseball in New Photos and Fans Say He Looks Pretty Tall
Todd Chrisley's son Grayson is all legs in new photos posted to his Instagram account. Fans cannot believe how tall the young boy has already gotten. 
On Saturday, Grayson Chrisley was reportedly allowed to reactivate his Instagram account where he — or his father Todd Chrisley who runs it — posted a photo of the young boy playing baseball. 
Over a series of four shots, "Chrisley Knows Best" fans looked on as Grayson stood in full uniform and prepared to pitch. They could not believe how tall he has gotten. The post is found below. 

GRAYSON'S BASEBALL UPDATE
In the first picture, Grayson stood on the brown mound of dirt and appeared to be walking forward. He wore a black baseball cap and a grayish baseball uniform. 

The second shot saw him lining up his pitch with one knee up as he presumably looked towards the batter. He faced the same direction in the last shot with his back turned and both feet on the ground. 

The caption read: "You know, just that everyday feel of killing it on the field." The comment section was filled with words of admiration for the 14-year-old, Todd's youngest child. 

TODD AND GRAYSON'S BOND
Todd and his wife Julie also share daughter Savannah, 22, and son Chase, 24. However, Todd is said to have a special bond with his son, Grayson, who has grown up so quickly recently. 
Over the years, Todd has taught his son how to drive, how to shave, and even chatted with him about his dating life. In season seven, Todd even tried to go along on a date with Grayson before backing down a bit.
GRAYSON'S LETTER TO DAD
It's clear that Todd loves his son, but Grayson also knows how to show endearment towards his dad. Last week, Todd shared a heartwarming letter that Grayson wrote to him some years back. 
Todd said the sweet handwritten note changed his whole mood that day. It certainly helped some in the comments as well. "This just made me cry!" wrote on adoring fan. 
PRESSURE OF REALITY TV
Assuming the show continues for some time, Grayson will need as much emotional support as he can get. In July, his siblings talked about the intense pressure they encountered growing up on reality tv. 
"It forced us to grow up fast," said Chase at the time. He explained that, because all his mistakes came under the public eye, he had to learn to "bounce back and just grow" from them every time.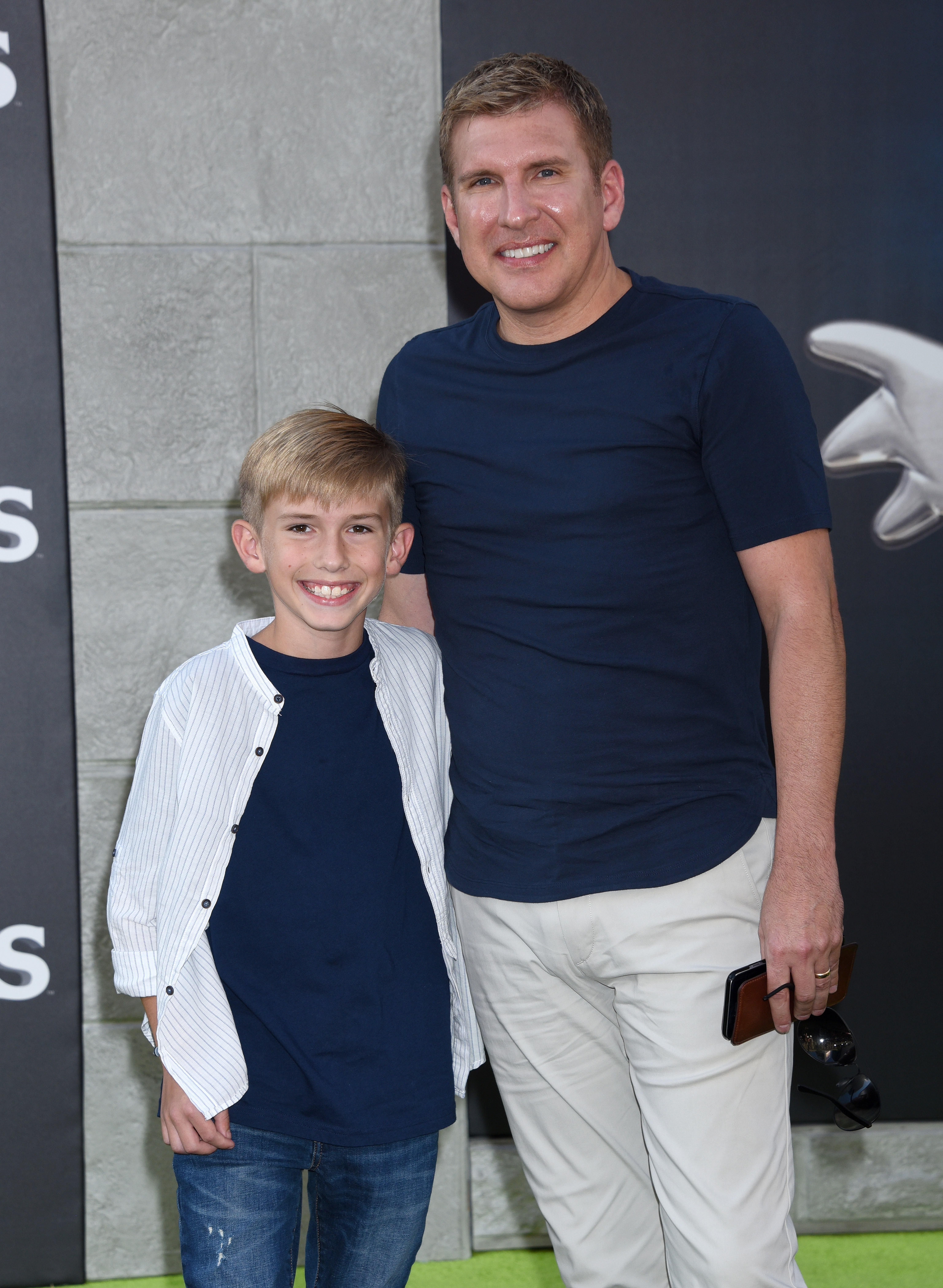 As for Savannah, she noted how mothers allowed their daughters to follow her on social media as a role model. For her, that meant portraying a perfect life and not disappointing anyone. Talk about pressure.