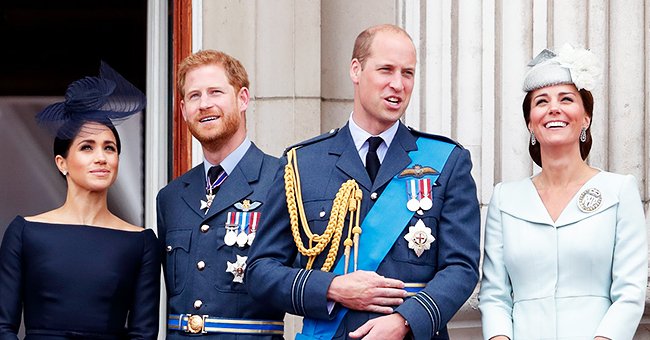 Getty Images
Prince Harry & Meghan Markle Reportedly Have No Plans to Return to the UK for Christmas
Royal Christmas celebrations will reportedly exclude Prince Harry and Meghan Markle again this year. They recently moved into their Santa Barbara estate in California, with various factors also playing a part.
Last Christmas, Prince Harry and Meghan Markle spent the holiday season away from the royal family and the UK, announcing their decision to step down as senior working members of the crown shortly after that.
The couple stayed with their son Archie in Canada before making their move to the United States, and according to reports, they have no plans on heading back over the pond anytime soon.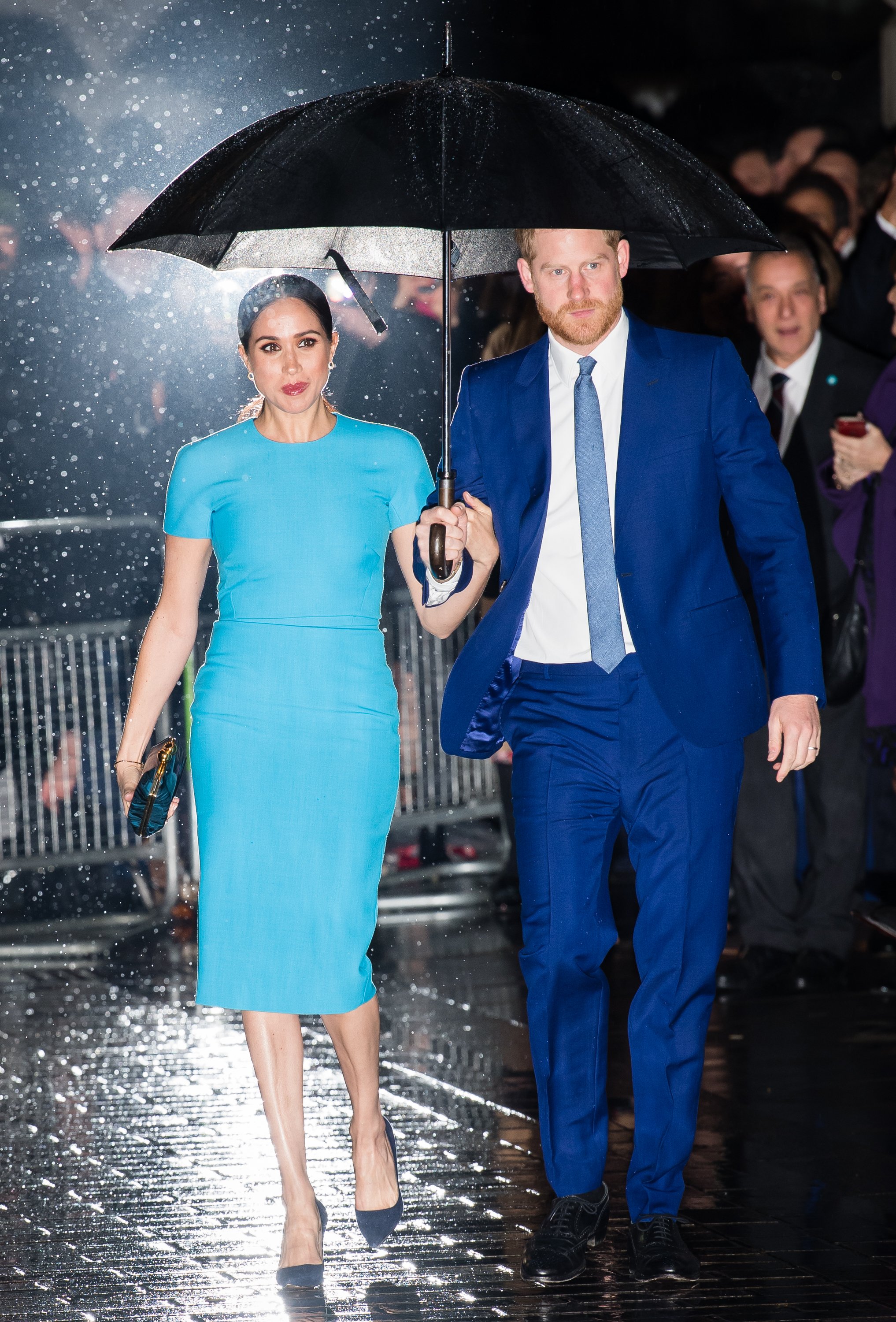 Prince Harry and Meghan Markle attend The Endeavour Fund Awards on March 05, 2020, in London, England. | Source: Getty Images.
A NOT SO TRADITIONAL CHRISTMAS
Due to the novel coronavirus pandemic, the Queen's annual holiday festivities at Sandringham might not take place. Queen Elizabeth II hosts the family gathering at the Norfolk estate every year, but the possibility of transcontinental flights still not being operational at that time is a consideration.
Even if they could fly to the UK, a source close to the couple told Vanity Fair that they are "not ready" to spend the holidays with the family. While relations between brothers Harry and William are reportedly also better, it's still strained.
MEGHAN'S CHRISTMASES WITH THE ROYALS
Meghan Markle spent her first Christmas as a part of the royal family with them back in 2018, the year she and Prince Harry tied the knot. The previous year, Markle also joined the royals at Sandringham, and she managed to give Prince William the perfect novelty gift for Christmas.
The royal family is known for their exchange of gag and novelty gifts, and Meghan Markle scored a home run with her gift for Prince William. She gave him a spoon with the words "cereal killer" written on the shallow bowl end of the utensil.
CHRISTMAS THE SUSSEX WAY
Last year, Prince Harry and Meghan Markle issued their first holiday card as a family of three. The adorable card featured a picture of little Archie in the foreground with parents Meghan and Prince Harry in the background next to a giant Christmas tree. The message on their card read:
"Wishing You a Very Merry Christmas and a Happy New Year From Our Family to Yours."
Even though it's been almost a year since the Queen last saw little Archie, she is said to speak to him regularly via video chats, staying up to date with the latest baby chatter.
Having settled into their new home, Prince Harry and Meghan Markle are reportedly looking forward to spending Christmas with their son in California.
While they are tempted to spoil their firstborn, sources close to Prince Harry and Meghan Markle recently said that they keep moderation in mind, but not when it comes to reading.
According to reports, Archie has a big and airy playroom in the new mansion the royal couple purchased a few short months ago. With their estate being very private, the royal couple has been spending a lot of time with Archie outdoors, including teaching him to swim in their stunning swimming pool.
Please fill in your e-mail so we can share with you our top stories!