Inside Meghan Markle and Prince Harry's Airy Playroom for Baby Archie
Prince Harry and Meghan Markle are heading into their third month in their new home. A sprawling mansion which reportedly also features a "bright and airy" playroom for little Archie, even though the family spent a lot of time outdoors since they moved in. 
As of early August, Meghan Markle and Prince Harry make up one of Santa Barbara's residents, having purchased a property of the beaten track where they want to raise their family.
The young couple aims to give young Archie every opportunity to grow, but according to an insider, they are mindful of moderation while making the most of their new private space.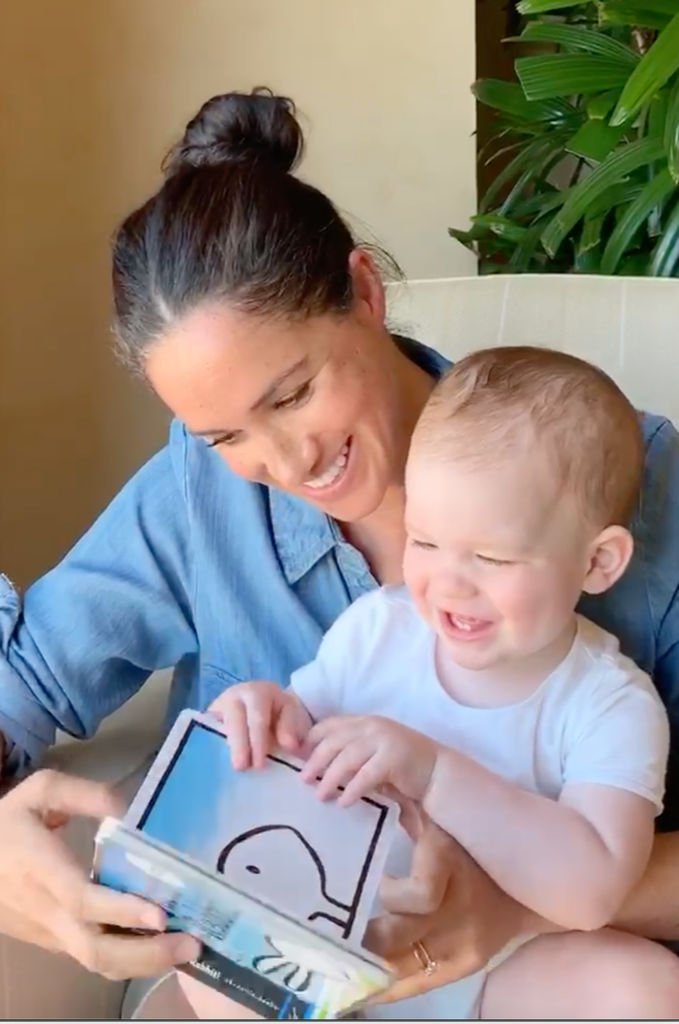 HOW THEY WANT TO RAISE ARCHIE
The royal couple welcomed Archie to the world in May last year, and at sixteen months, he is already quite the character. According to sources, the tot is full of love and life fueled by endless energy and curiosity into the world around him.
As for his playroom, the insider said that Prince Harry and Meghan Markle kept moderation in mind. They do not want to spoil Archie to much, but he does have a whole pile of soft activity and storybooks apart from all the soft toys and puzzles and elaborated:
"Archie's playroom [has] big windows, but it isn't ostentatious like many celebrity playrooms. Harry and Meghan want to keep Archie grounded."
ARCHIE'S LIKES
During a recent interview with Evening Standard, Meghan Markle gushed about Archie's zest for life, feeling "lucky" that he keeps them on their toes. But they also gave him a love for reading, as the insider said:
"Archie [is] already a bookworm. Harry and Meghan spend hours reading to him, especially before going to bed. He's an incredibly engaged child and eager to learn."
ONE STEP AT A TIME
Since their sprawling property also boasts with a beautiful pool, the couple used some of their time spent outdoors teaching Archie to swim. Prince Harry can't wait to teach Archie to play rugby, but he will have to wait until Archie is bigger.
Rugby balls don't come in a size fit for toddlers, so as much as Prince Harry would want to start playing with his son, it's still a while off. 
Most recently, Meghan Markle and Prince Harry commented on reports by The Sun that said they would be starring in an upcoming reality series for Netflix.
According to a statement issued through their spokesperson, the royal couple denied the resistance or plans of any such series, even though they are set to fill behind-the-scenes roles in their productions for the streaming service.