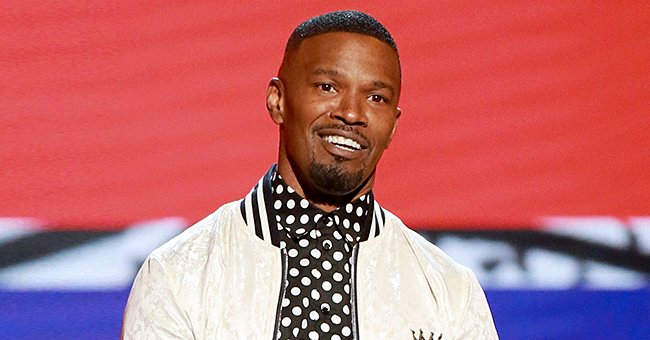 Getty Images
Jamie Foxx's Daughter Corinne Looks Heavenly in a White Sleeveless Outfit in a Photo
"Beat Shazam" star Corinne Foxx, the daughter of comedy actor Jamie Foxx, delighted her fans with her latest selfie on social media. Her stunning white sleeveless outfit in the photo made her look radiant and heavenly.
Whether they are on or off the camera, most celebrities always strive to look their best. As for the 26-year-old actress and model Corinne Foxx, she already mastered the art of effortless fashion.
Corinne does not need to dress to impress. She already has the look of perfection as shown in her latest Instagram post on October 1.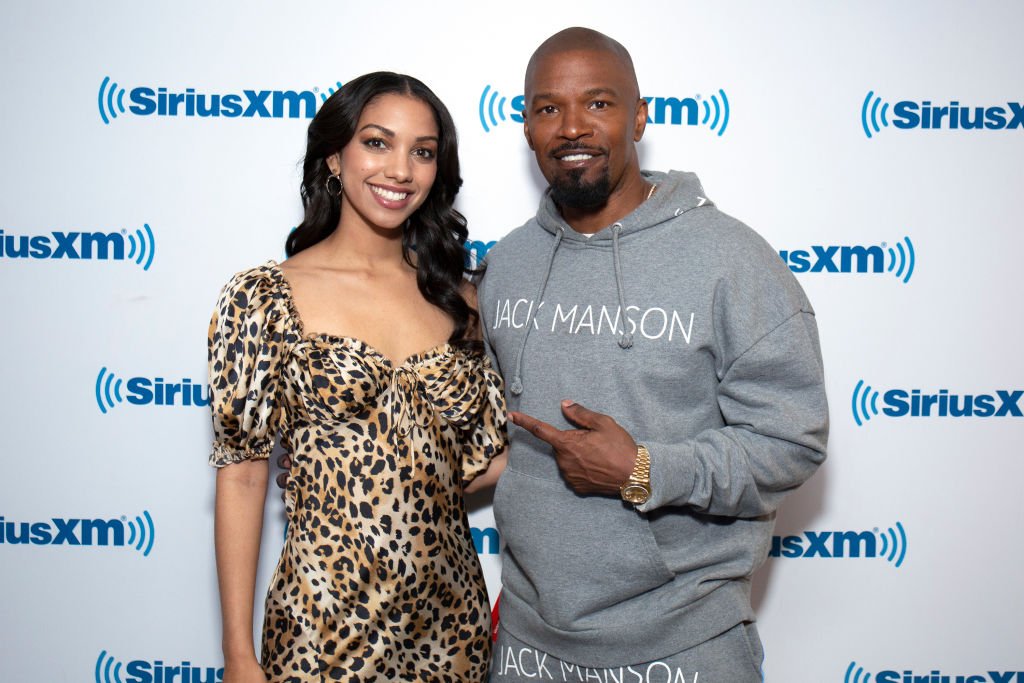 Actress Corinne Foxx with her award-winning actor and father Jamie Foxx during their 2019 visit to SiriusXM Studios in New York City. | Photo: Getty Images
A rising star, Corinne shared a picture of herself where she is seen wearing a white sleeveless halterneck top. She topped her look with gold hoop earrings and minimal makeup.
Aside from her fresh look and nude lipstick, Corinne's smile is her best accessory. The "47 Meters Down: Uncaged" star's uncomplicated beauty glowed in the picture. One fan noted:
"What a beautiful smile ?❤️."
While looking effortlessly chic, Corinne is seen wearing headphones. She also sits in front of the microphone as if she's inside a radio booth.
Corinne is not just a pretty girl displaying her looks online. She is also an independent woman who knows how to hustle and is passionate about her craft.
Aside from acting, the actress dabbles in podcasting. In fact, the photo she took was in celebration of International Podcast Day.
No matter how big or small Corinne's achievement is, her father, Jamie Foxx is always proud of her. The "Django Unchained" star recently celebrated her daughter's win during the Creative Awards Emmys in September.
Corinne won an award for Outstanding Variety Special for "Live in Front of a Studio Audience: Good Times." Jamie shared a video of them drinking and clinking wine glasses to celebrate her winning moment.
Jamie hopes that her daughter's future partner will honor her worth.
Jamie is not the type of person who shares much about his private life, but he would display his affection to Corinne and his 10-year-old youngest daughter, Annalise. Connecting with his daughters is important to him.
The doting father has been real and honest with his daughters. As for Corinne, Jamie hopes that her daughter's future partner will honor her worth.
Aside from being a cool father, the 52-year-old recently signed an overall deal with Sony Pictures Entertainment to produce feature films. He partnered with Datari Turner for his new creative venture.
Jamie has cemented his name in Hollywood due to his award-winning talent and Corinne seems well on her way to take over his throne.
One of the interesting facts about the multi-talented actress is that she was hailed as Miss Golden Globe, an ambassadorship title she carried in 2016. The old label was changed to "Golden Globe Ambassador" in 2017.
Please fill in your e-mail so we can share with you our top stories!