TMZ: Mom Sues Tamron Hall for $16M and Accuses Her of Comparing Her Son to a 'Leper' on Her Show
An anti-vaxxer mom, Jeanine DiAngelo, has sued television show host, Tamron Hall, of a whopping $16.5 million, claiming the latter compared her son to a leper on her show. 
Ace television show host Tamron Hall has a lawsuit to deal with after Jeanine DiAngelo sued her for $16.5 million for her comments during an episode of her show in September 2019. 
According to TMZ, DiAngelo sued Hall individually and on behalf of her son. The anti-vaxxer mom claims she and her son were embarrassed after the television personality compared him to a leper during the episode.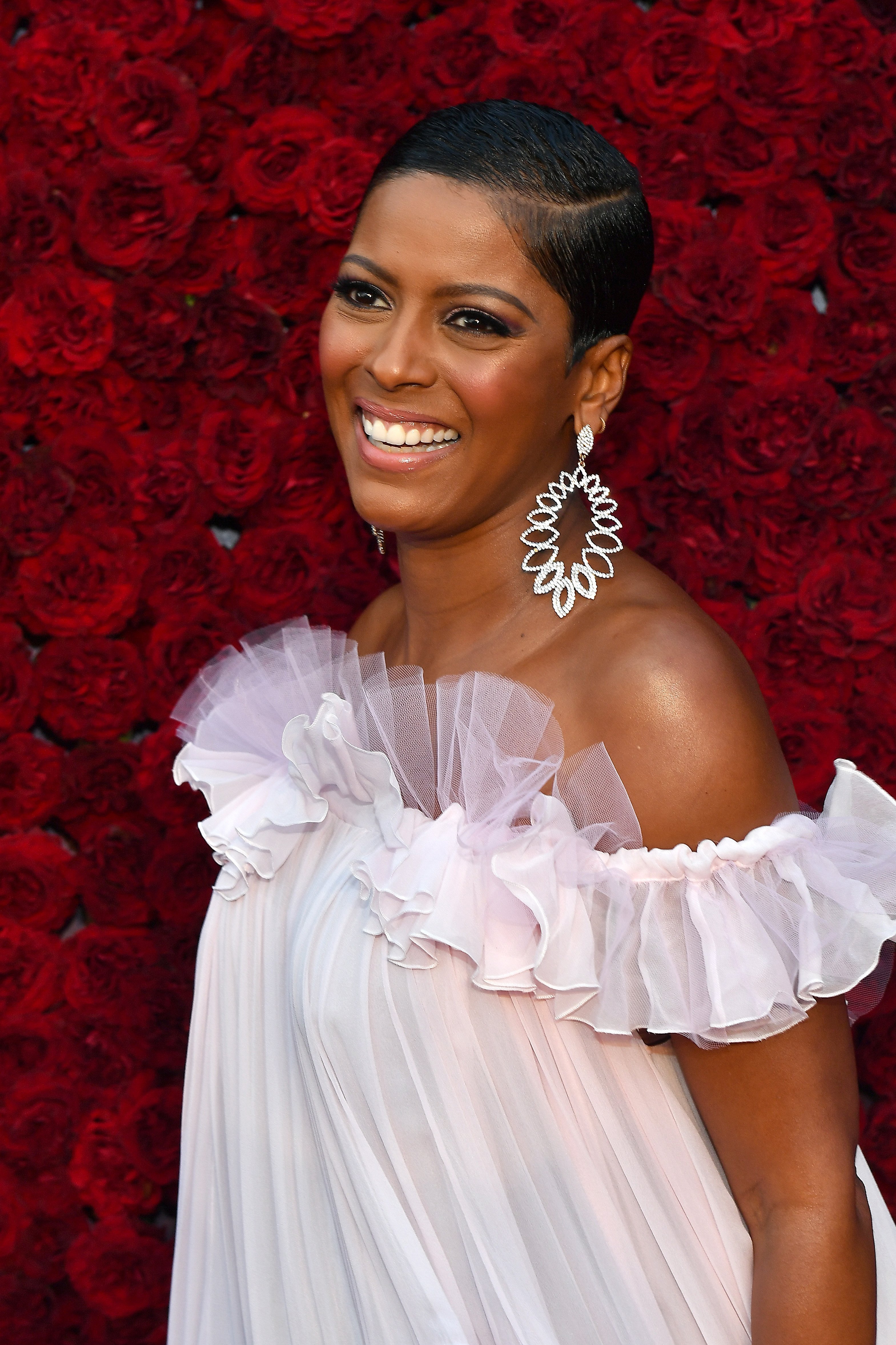 In the court documents, the anti-vaxxer mom claimed Hall violated New York law by discriminating against her and her son when the television personality said she would not allow her son to hug DiAngelo's son because the latter was unvaccinated. 
DiAngelo also claimed Hall was not prepared for that particular episode, adding that the television show host's lack of knowledge on the subject of vaccination caused her and her son so much emotional distress. 
In October 2019, DiAngelo, who is active on social media, wrote about her experience on Hall's show, saying she saw it as an opportunity to be heard and speak up about parents who had their kids kicked out of school because they were not vaccinated. 
DiAngelo stated Hall mentioned wrong facts during the episode and talked about the moment Hall hugged her son before asking him to leave the stage after saying she would not let her own son hug him because he was unvaccinated. 
Having lambasted her critics on social media previously, the television personality said she was embracing the advice, wisdom, love, and support from other parents.
In her statement, DiAngelo said she felt horrible but tried to maintain her composure. She also said producers apologized to her during the break and that Hall also apologized, saying she would bring her son back out. 
However, that did not happen. Instead, her son watched from the side of the stage, looking on as Hall spewed misinformation rather than allowing them to share their story, which was their reason for being on the show. Hall is yet to respond to the lawsuit against her.
Hall is a proud mom of a one-year-old son, Moses, who she shares with her husband, music executive Steve Greener. Moses was born on April 25, 2019. 
Sharing her experience as a new mom during a Good Housekeeping Family Summit, Hall said parenting had been a wonderful, magical journey, but also the hardest thing she has ever done in her life. 
The television personality, whose show, "Tamron Hall," debuted in September 2019, opened up to People about her return to work after childbirth and mom shamers who criticized her for being a working mom. 
Having lambasted her critics on social media previously, the television personality said she was embracing the advice, wisdom, love, and support from other parents who she noted outnumbered the shamers. 
Hall had to work from home amid the COVID-19 pandemic and gave an update on her situation doing so in March when she shared an adorable video of Moses kicking so fast. 
In the caption to the post, Hall said Moses was a tad difficult as a co-host, before adding a disclaimer that the video was not a boomerang or sped up for drama because of the velocity of her son's kicking. 
Despite Moses being a tad difficult for his mom, he proved to be a good mentor for those needing motivation for home workouts with his bicycle-crunch style kicking.