True Meaning behind J-Lo's Gold Hoop Earrings Spotted in Her SNL Promo Video
Jennifer Lopez is busy as an entertainer, but she always finds a way to show she's thinking of those she loves. She used jewelry to do so during her last SNL skit. 
Jennifer Lopez, 51, is a proud fiancée to former baseball pro, Alex Rodriguez. The pair have been engaged since March 2019. In the months following, Lopez was extremely busy.
In addition to the release of her film "Hustlers," Lopez appeared in a December episode of "Saturday Night Live" (SNL), where she sported a pair of customized gold hoop earrings. 
LOPEZ TRIBUTES RODRIGUEZ
Ahead of the SNL premiere, Lopez had a preview released of her behind the scenes for the show. In one of the frames, one could catch the light hitting off her jewelry. 
A close look revealed that her earrings read "Alex" inside one and "Jennifer" inside the other. According to Page Six, the customized earrings were from Jennifer Zeuner.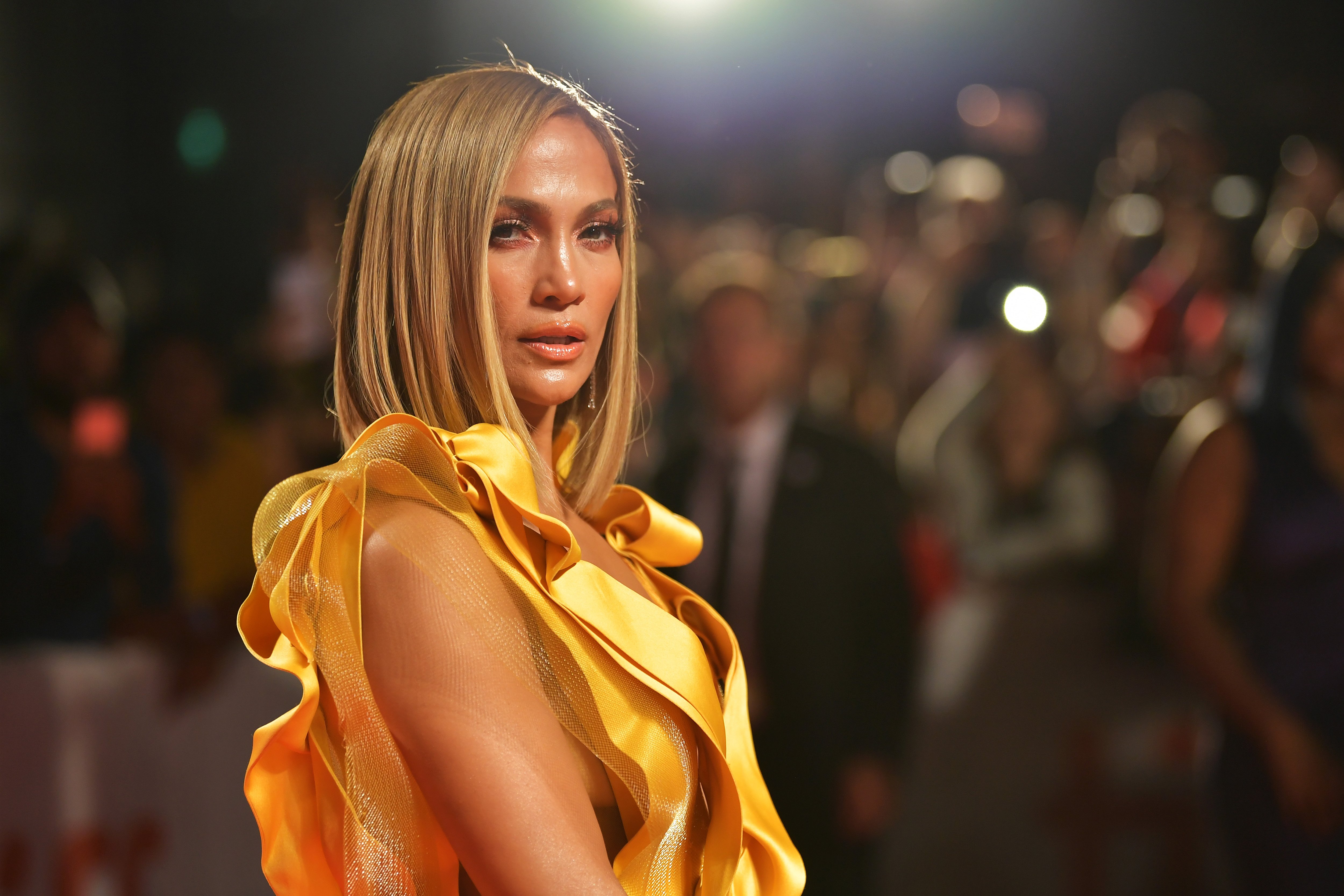 Titled "Ciara," the piece goes for $264 for a large pair — like what Lopez wore — and $220 for a medium-sized pair. Lopez has worn a pair with just her name before, so she seems to be a fan. 
THEY'RE STILL IN LOVE
This time around, Lopez chose to wear the hoop earrings with Rodriguez's name as a tribute to their relationship. It has certainly aged well.
And she and Rodriguez are still engaged as of October 2020. The pair were forced to delay wedding plans with the onset of the coronavirus pandemic. They otherwise have a successful relationship. 
CELEBS WITH TRIBUTE PIECES
As for Lopez, she joins other celebrities who have used their pricy jewelry to honor loved ones. For instance, Shia Labeouf wore a necklace with a hand-painted image of his father to a "Jimmy Kimmel Live" show last year. 
Heidi Klum did something very similar to Lopez. She wore a pair of gold hoops with the name "Kaulitz," her new husband, written in gold inside of it. Katherine Schwarzenegger wore earrings with CP, for Chris Pratt, on it. 
DIAMONDS WORTH MILLIONS
Lopez is no stranger to expensive accessories. In January, she stunned in a black Georges Hobeika, which she paired with a necklace reportedly holding $9 million worth of diamonds.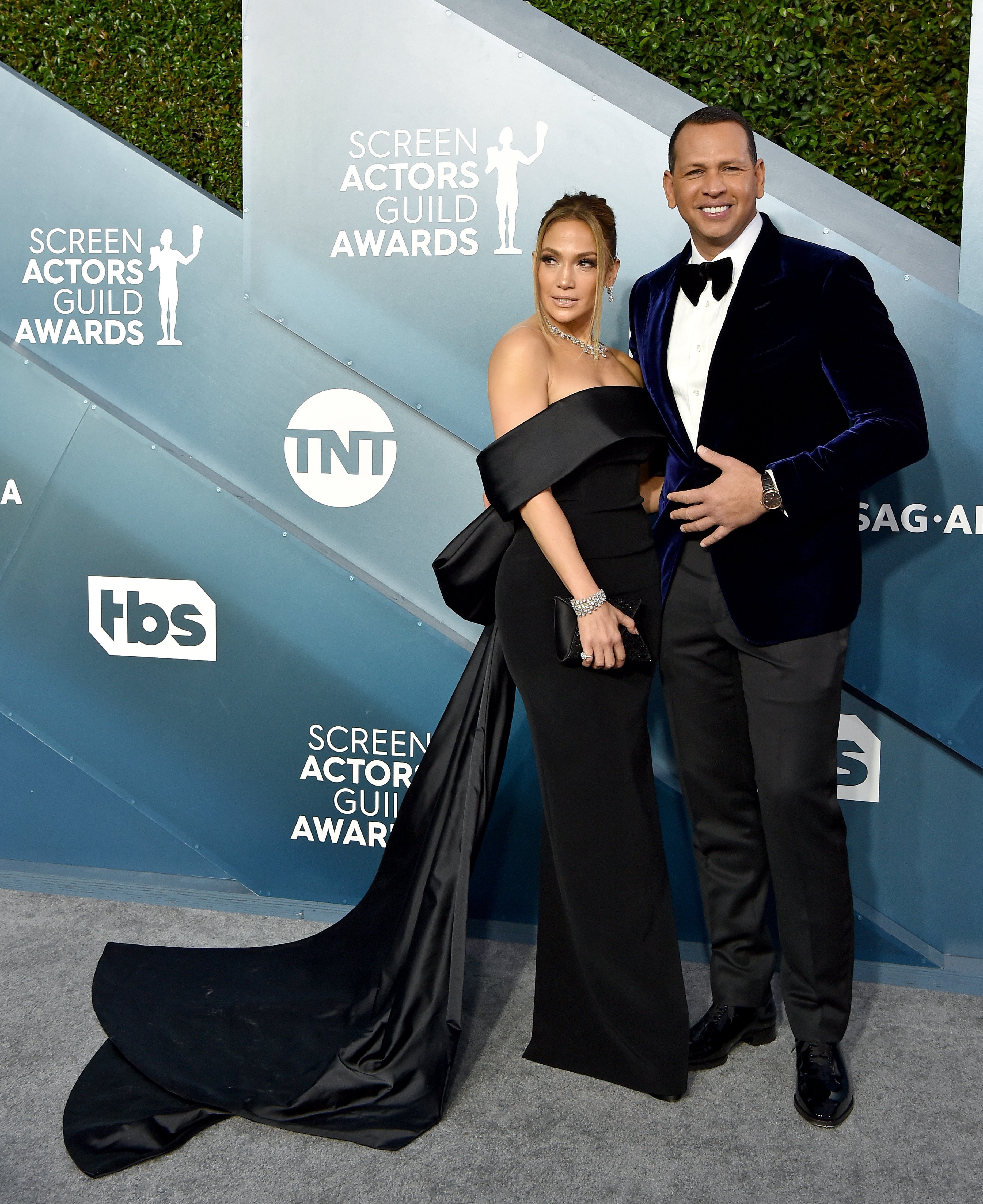 The dress was a statement piece with its large bow at the back and short train hanging to the ground. However, the single piece of jewelry on Lopez's neck also stole the limelight. 
Lopez and Rodriguez have certainly come a long way ever since Rodriguez received that autograph from Lopez way back in 1999. At the time, he was just a regular fan. 
RODRIGUEZ HONORS J.LO ON BIRTHDAY
Fast forward to July 2020, this time, Rodriguez, as the proud fiancé of Lopez, had enough experiences to tell her on her birthday: "Every moment with you is magical." 
Rodriguez, 44, said he was proud of Lopez for being a great entertainer, mom, role model, and, of course, partner to him. Rodriguez seems to love Lopez about as much, or more, than her loyal fans. 
LOPEZ AGELESS IN SELFIE
In September, Lopez's devoted followers once again expressed shock at the seeming agelessness of the singer. Lopez had just released a selfie standing in a clothing boutique rocking blonde hair and small earrings. 
Her face, which was done with makeup, appeared to show no wrinkles, and her half-up, half-down style gave her an even more youthful look. Rodriguez is indeed lucky to have the woman he does.