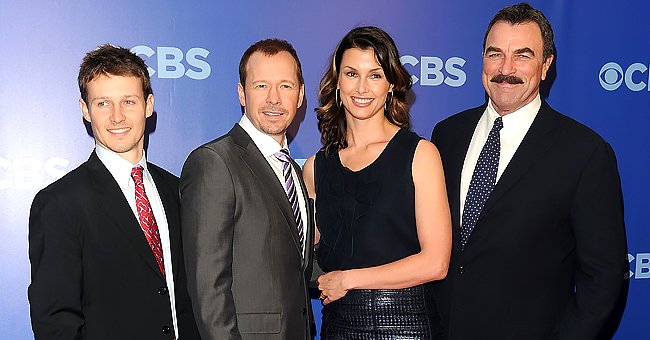 Getty Images
'Blue Bloods' Season 11 Starts Filming — See the Snap from the First Day
CBS series "Blue Bloods" has officially begun filming for season 11 and a sneak peek photo from the first day on set was shared to get fans excited.
It has been five long months since fans of the beloved series "Blue Bloods" caught up with thrilling police drama, causing them to await news on the new season eagerly.
However, the wait is coming to an end as the series has already commenced filming for the much-anticipated season 11. Producer Siobhan Byrne O'Connor raised fans' hopes on Monday when she shared a photo from the first day on set.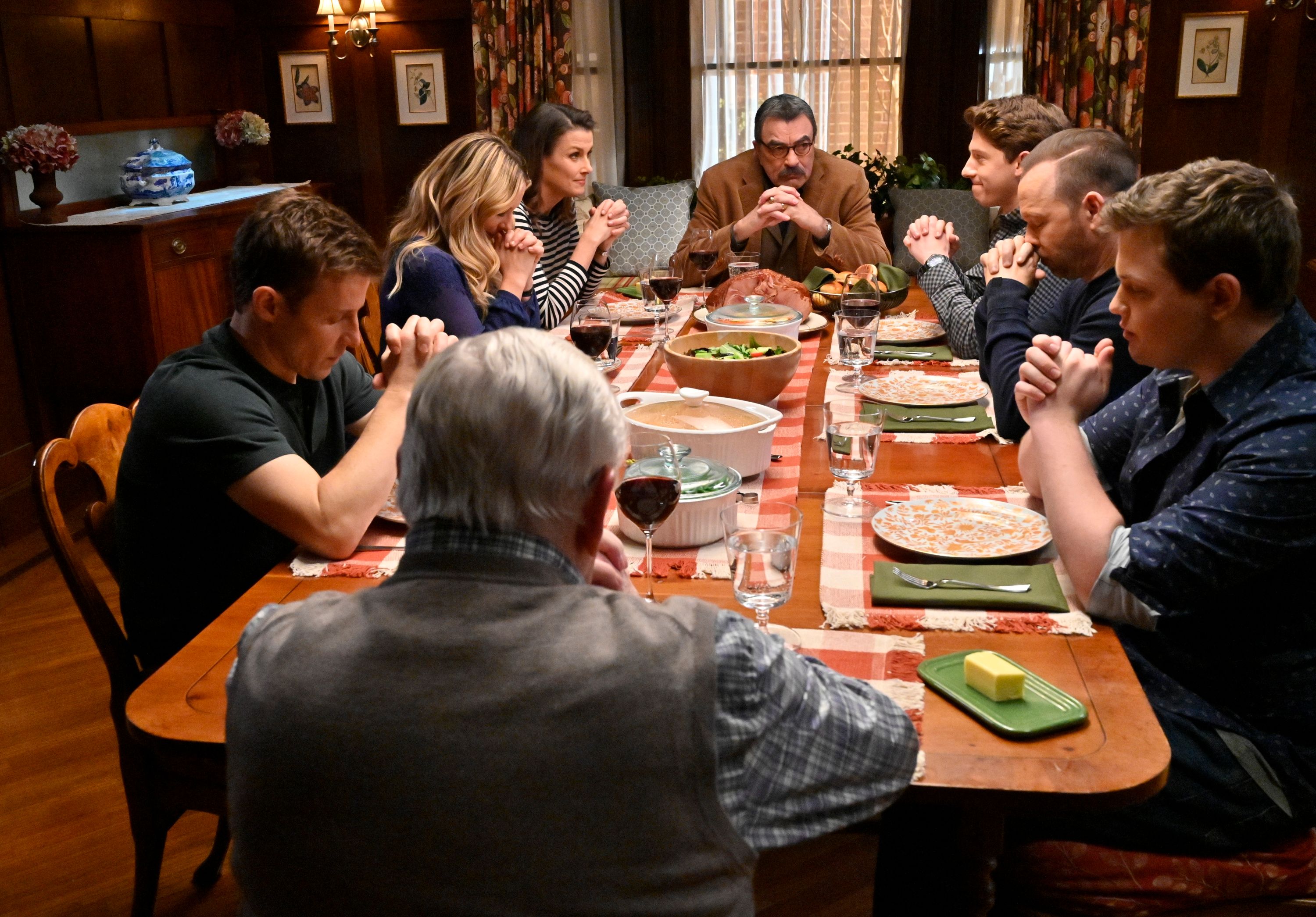 Casts of 'Blue Blood' on set. | Photo: Getty Images
In the sneak peek photo, O'Connor took a selfie with two male colleagues. The trio didn't have a lot of distance between them, but they were covered with a face mask and face shield as they smiled at the camera. The accompanying caption
read
:
"Day 1 Season 11, back in the precinct at Blue Bloods. I'm masked-up, shielded up, teed-up, wired up, and up for it all... Rolling on episode 1."
Fans flooded to the comments section to express their joy for their return and urged the cast to keep safe amid the pandemic. While no set date has been announced for the premiere of season 11, there are speculations that it will differ from previous seasons.
Due to the COVID-19 pandemic, fans wonder if the traditional Reagan family dinner would hold this season due to the safety protocols set in place. There are also questions about the show addressing racial injustice in the nation and the black lives matter movement.
Season 10 of the CBS series ended with 19 episodes and an unexpected twist that saw a new addition to the Reagan family. In the season finale, it was discovered that the late Joe Reagan fathered a son, Joe Hill, who no one knew about.
The news didn't come out until after grandson Sean Reagan, played by Andrew Terraciano, did an assignment about his family ancestry. Sean told the shocking news to Frank Reagan, played by Tom Selleck, showing him the DNA result.
In the final episode titled "Family Secrets," Joe Hill, played by Will Hochman, joined the table for family dinner. While it is not sure what Hill's role will be in the large Reagan clan, executive producer Kevin Wade discussed the new character during an interview and teased:
"For Joe Hill, is it best for him to have a great-grandfather and a grandfather who are police commissioners, one uncle who's a very famous NYPD detective, another who's an NYPD sergeant?"
Although he didn't give any more details, he noted that Hill would be the highlight of season 11 because fans didn't get to see much of his story as season 10 ended three episodes early.
Please fill in your e-mail so we can share with you our top stories!