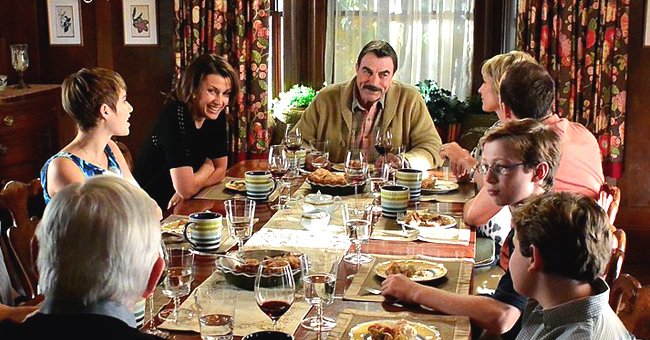 Getty Images
'Blue Bloods' — Joe Reagan's Newly-Revealed Son Joe Hill May Join Family Dinner Table in Season 11

"Blue Bloods" fans may need to get accustomed to a new normal at the Reagan family dinner table every night. Among other changes, there might be a new face joining the gathering.
At the end of "Blue Bloods" Season 10, fans saw as the beloved clan welcomed Joe Hill. Unfortunately, the show ended earlier than planned due to the coronavirus.
Therefore, fans have to wait a little longer to confirm whether the new character will be a regular at the nightly dinners the Reagan family is known for.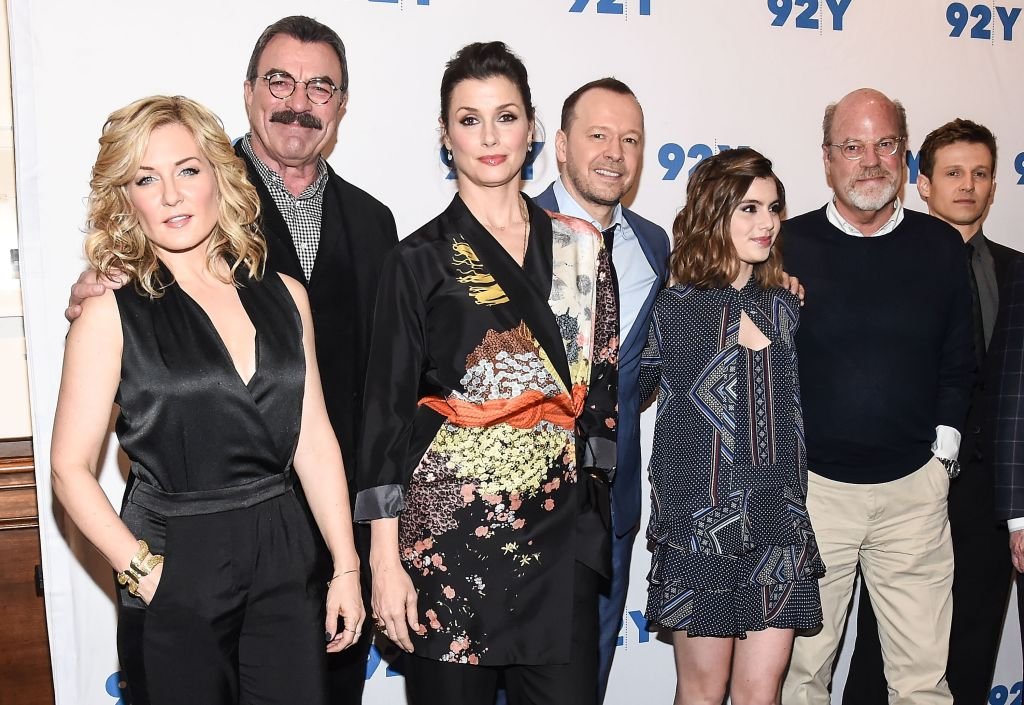 Amy Carlson, Tom Selleck, Bridget Moynahan, Donnie Wahlberg, Sami Gayle, Kevin Wade and Will Estes attend the Blue Bloods 150th episode celebration at 92Y on March 27, 2017. | Photo: Getty Images
NEW MEMBER INTRODUCED IN SEASON 10
The show introduced Joe with a shocking plotline revealing that Joe Reagan, the deceased second-oldest son of Frank, was father to a son he never knew after a one-night stand with a woman.
Hill seems to have the cop inclination in his blood, as he's already an officer like much of the family. Many of them are perplexed by the news of a family member.
However, they take a liking to Hill and welcome him to the family dinner as they would any Reagan. Questions — and answers — will come later. At least, that's what fans are hoping.
FRANK IS ALREADY FOND OF HILL
Patriarch Frank Reagan embraced his grandson, saying, "I will say this, he carries himself in a certain way … Being a cop was like playing for the Bulls with Jordan or the drums with Springsteen, it was just familiar."
That sense of familiarity may be lost on other family members, but if they stick to their family-first approach, Hill should still get a warm welcome from everyone.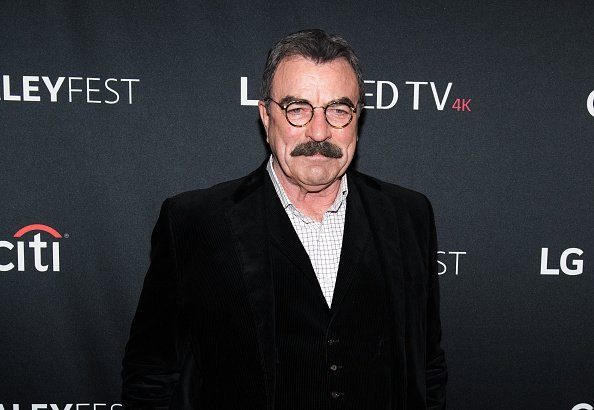 Tom Selleck at The Paley Center for Media on October 16, 2017 in New York City | Photo: Getty Images
POSSIBILITY OF SEEING HILL AGAIN
Deadline reports hearing that Will Hochman, who plays Hill, will indeed make his way to season 11 for at least some portion of it. Elsewhere, TV Insider confirmed it.
"Blue Bloods" executive producer, Kevin Wade, stated that due to the early season 10 finale, "we have a number of things involving this Joe Hill thing that we already had in motion that we will revisit in Season 11."
Wade joked about how Hill's new standing at his workplace as a detective in the NYPD Firearms Investigation Unit would be changed due to his newfound connections with the NYPD department.
ROBOTS TO BE USED AGAINST COVID-19
The new season is expected to start filming soon despite the ongoing COVID-19 pandemic. According to IBTimes, production may involve sanitization robots to accommodate a safe environment for the cast.
Some hospitals are already using these ultraviolet light-releasing robots to destroy the virus within two minutes. The machines cost $125,000 and would be used alongside masks and other safety measures.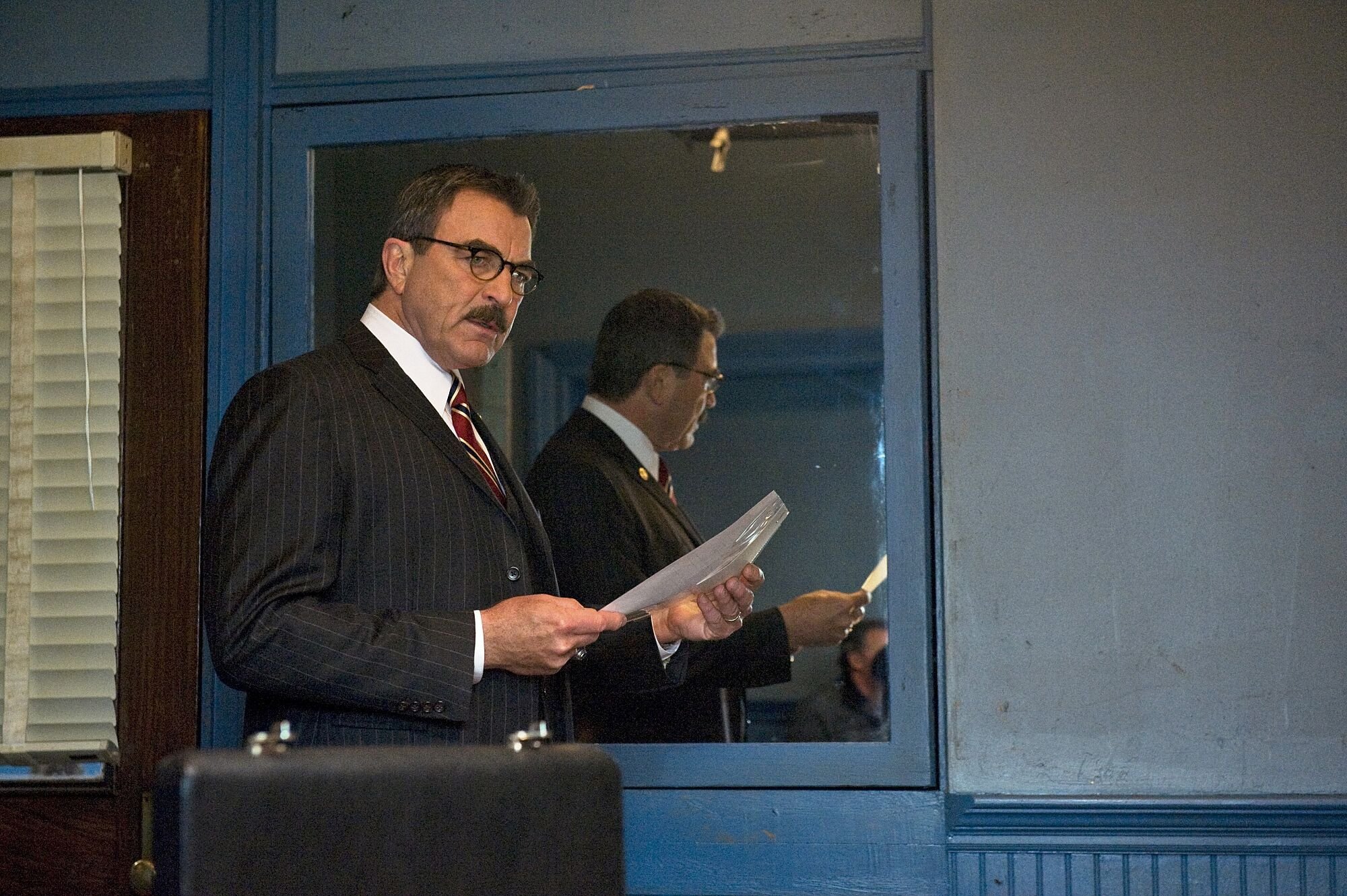 Tom Selleck as Frank Reagan in the hit series "Blue Bloods" | Source: Getty Images
WAHLBERG SHARES DINNER SECRET
Last month, "Blue Bloods" star Donnie Wahlberg shared a secret regarding the family dinner that most fans don't know. In reality, the cast is really like a family.
"When the dinner scene shows up, it really is a treat for us to all check in, not only on our character's lives but on our personal lives," revealed the actor after he announced a special virtual Reagan family dinner.
The words followed the official announcement by Tom Selleck that there would be a season 11 of the show via a video clip on CBS's Twitter account. Selleck said he was looking forward to more dinners with viewers.
WHEN AND WHO TO EXPECT
While the season 10 premiere came out last September, a definite date has not yet been announced for the next season. According to one outlet, the new season might arrive in 2021.
Fans will be happy to learn that no significant cast changes were called. Donnie Wahlberg, Bridget Moynahan, Will Estates, Tom Selleck, Sami Gayle, Len Cariou, and Marisa Ramirez will all return.
Please fill in your e-mail so we can share with you our top stories!