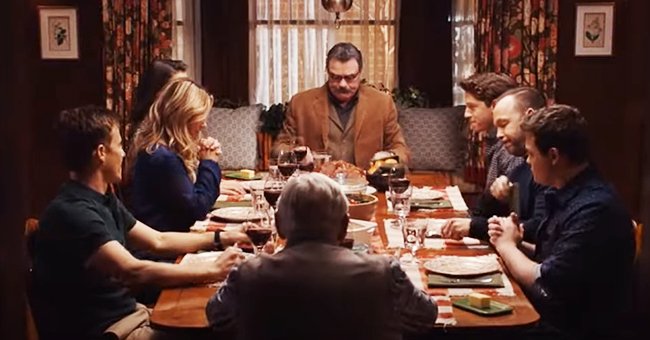 facebook.com/CBSBlueBloods
'Blue Bloods' Season 11 – Nod to COVID-19 Pandemic, Major Family Changes and More

Fans of "Blue Bloods" need not be troubled by COVID-19 and its repercussions. Season 11 is well on its way, and already we've been told what to expect.
After the exciting season 10 aired last month, "Blue Bloods" fans were eager to find out what's coming next on the show, which was quickly renewed alongside "FBI," "NCIS," and others.
In the season 10 finale, the show introduced a brand new character — a member of the Reagan family named Joe Hill. Played by Will Hochman, the NYPD detective has an intriguing origin.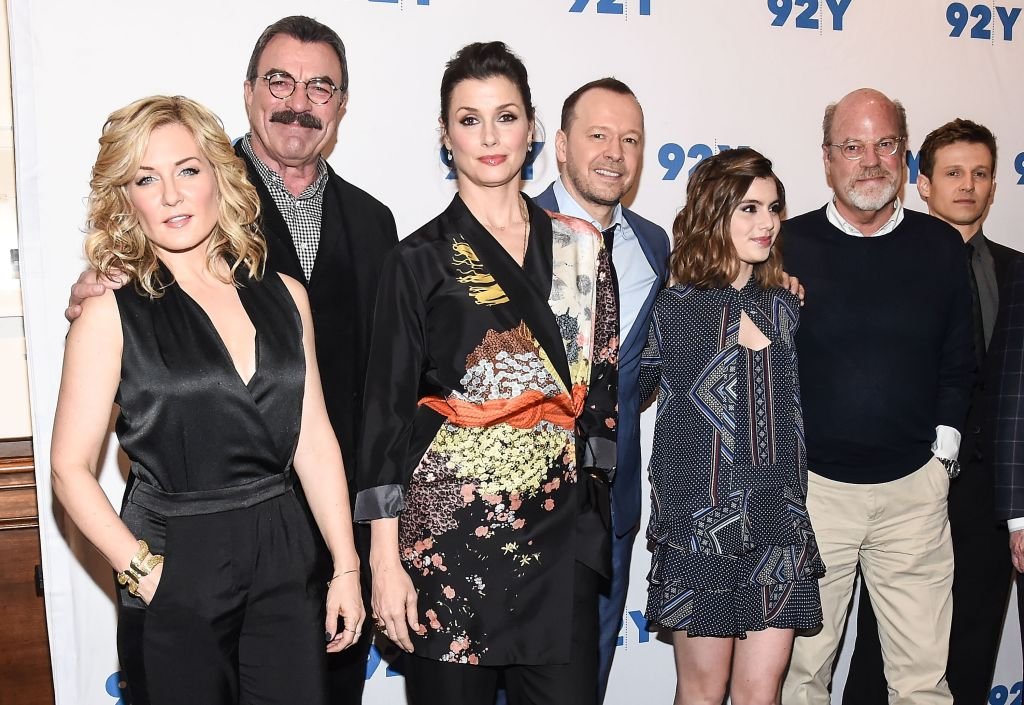 Amy Carlson, Tom Selleck, Bridget Moynahan, Donnie Wahlberg, Sami Gayle, Kevin Wade and Will Estes attend the Blue Bloods 150th episode celebration at 92Y on March 27, 2017. | Photo: Getty Images
WHO IS THE NEW CHARACTER
He is the grandson of the family patriarch, Frank Reagan. Danny was the one who found out about Joe after doing a DNA test for a school project. Joe's mother is a woman named Paula Hill.
Thankfully, Frank already likes his long lost family member. So much so, Joe gets invited to partake in the famous nightly dinner with the rest of the clan. So far, they all seem to like the new guy.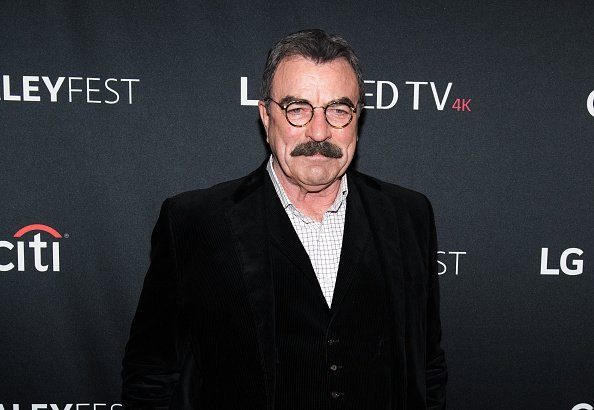 Tom Selleck at The Paley Center for Media on October 16, 2017 in New York City | Photo: Getty Images
WE MIGHT SEE A NOD TO COVID-19
Season 10 of "Blue Bloods" ended earlier than planned because of the current coronavirus pandemic. Showrunner Kevin Wade said that they might incorporate aspects of the outbreak in the series.
"I don't think you can run far away from it," he reportedly said, before noting that they would have to do it in a way where it doesn't run the show. However, they do want to pay tribute.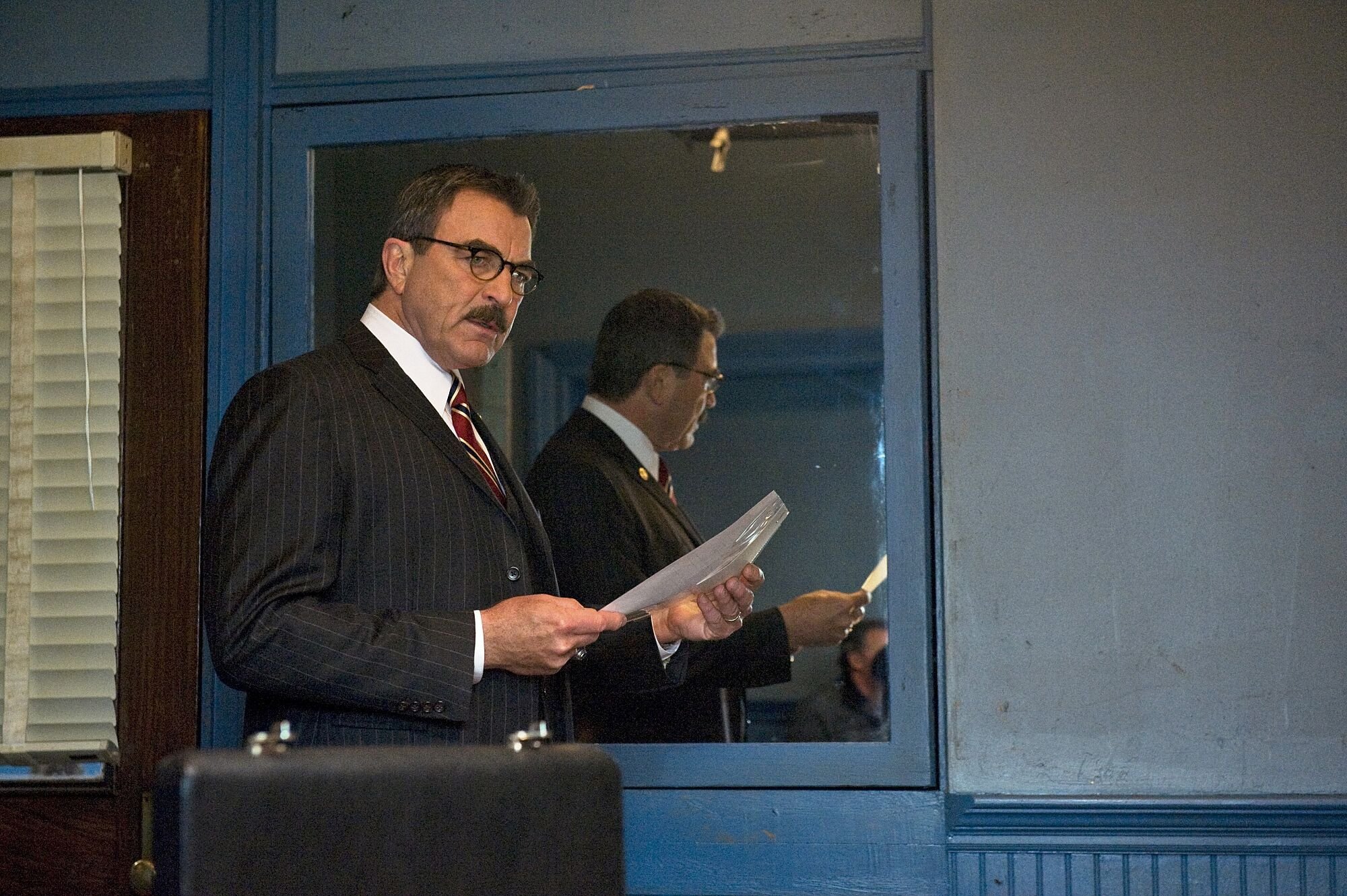 Tom Selleck as Frank Reagan in the hit series "Blue Bloods" | Source: Getty Images
Wade explained: "We wouldn't be doing our show right if we didn't find some way to pay respect to [frontline and essential service workers] from our characters."
WHEN & WHO TO EXPECT IN THE NEXT SEASON
While the season 10 premiere came out last September, a definite date has not yet been announced for the next season. According to one outlet, the new season might arrive in 2021.
Fans will be happy to learn that no significant cast changes were called. Donnie Wahlberg, Bridget Moynahan, Will Estates, Tom Selleck, Sami Gayle, Len Cariou, and Marisa Ramirez will all return.
HOW LONG WILL 'BLUE BLOODS' RUN
Earlier this month, none other than family lead, Tom Selleck, commented on the longevity of the popular show. "I don't think there is an endpoint," he told People.
The actor pointed to the rich storyline, the beloved characters, and the ability of the show to evolve. He further noted that the cast is like family. "I love them all," he said.
DONNIE WAHLBERG'S VIRTUAL FAMILY DINNER
In the aftermath of the early season 10 finale, Wahlberg hosted a virtual family dinner this month titled, "Dinner With the Reagans: A Blue Bloods Special."
The Zoom get-together welcomed fans of the series and included several lead cast members who are currently in self-quarantine. Host Wahlberg said he hoped it was the first and last virtual dinner.
Please fill in your e-mail so we can share with you our top stories!