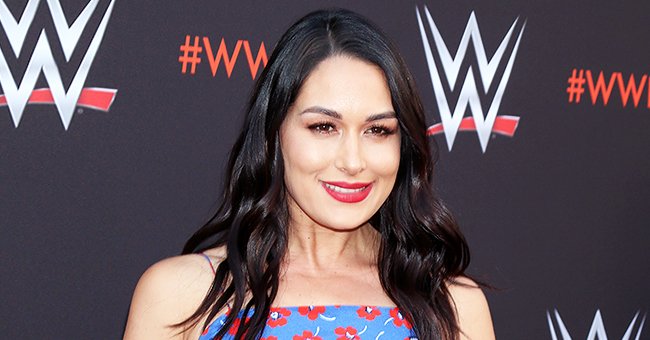 Shutterstock
People: Brie Bella Opens up about Hard Parenting Moment While Raising Two Kids
Brie Bella became a mom of two a few weeks ago, and she opened up about the adjustment and challenges of suddenly having to divide her attention between her son and daughter.
Reality star Brie Bella and her sister Nikki end up twinning just about everything they do, but Brie is learning how challenging the ropes can be with two young children.
Brie and her husband, Daniel Bryan, welcomed their son Buddy to the family on August 1, making their 3-year-old daughter Birdie a big sister, a role she adores. Sister Nikki was pregnant at the same time, and she gave birth to her first child and son, Matteo, with fiancé, Artem Chigvintsev, on July 31.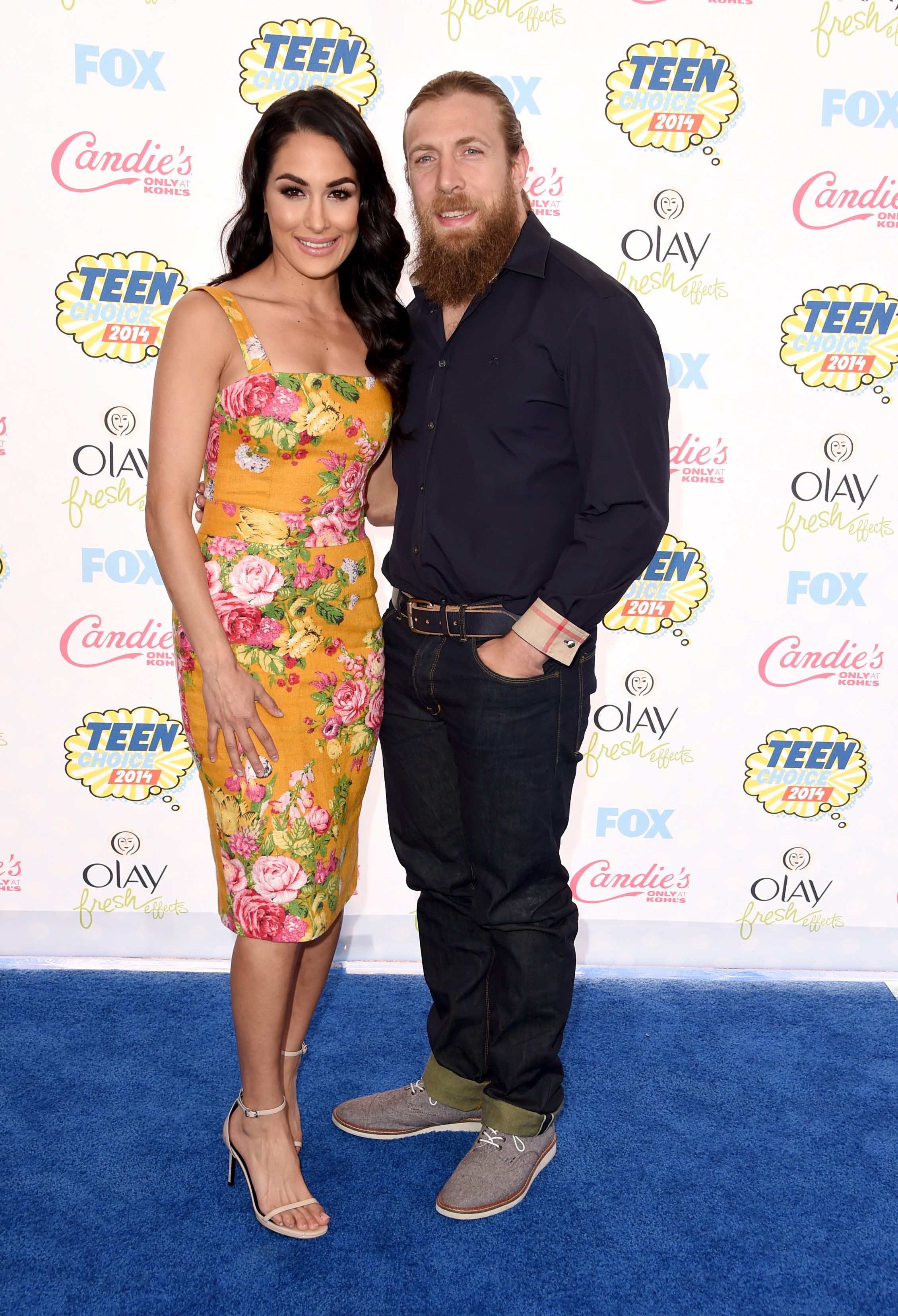 Brie Bella and WWE Superstar Daniel Bryan attend FOX's 2014 Teen Choice Awards on August 10, 2014, in Los Angeles, California. | Source: Getty Images.
A LESSON IN QUICK THINKING
During a new interview with PEOPLE, Brie shared that she already received a lesson in what it means to be a mom to two. Husband Bryan had gone to the grocery store, and she was alone with the kids when Birdie tripped and fell.
Brie was in the middle of breastfeeding Buddy, and when Birdie started crying after falling right in front of her, it took a few seconds for Brie to figure out how she should handle the situation.
THE ART OF BEING MOM
After laying Buddy down so she could tend to Birdie, Brie found herself having to work quickly because Buddy did not appreciate his meal being interrupted; she said:
"I went to Bird to help her, then he starts freaking out because he's like, 'Whoa, you just stopped me in the middle of my meal.'"
MOTHERLY BLISS
Sister Nikki is still floating on a cloud of bliss after giving birth to her first child. Despite the lack of sleep and being on the baby schedule, she is just so happy to have what she always wanted, even if everything didn't go according to plan.
Nikki said that when she went into labor, it caught them off guard. With no hospital bag packed and ready, she then spent the first in a total of 22 hours pushing while wearing a mask due to the novel coronavirus. On top of it all, it was a piping hot day in Phoenix, and they couldn't get the room temperature below 76 degrees.
The twin sisters came together for a joint feature with PEOPLE, and she couldn't help but gush how she's been experiencing motherhood so far, saying:
"I've been up since 3 a.m., but this is what I've wanted my whole life. The fact that he's here -- I'm just so in love and happy."
However, Nikki Bella didn't have the same sunny disposition after her son's birth. The reality star developed postpartum depression due to circumstances out of her control.
Nikki's fiancé Artem Chigvintsev is a dancing professional on the cast of "Dancing with the Stars," and he had to remain in quarantine in order to stay on the show rendering her alone with their newborn.
Please fill in your e-mail so we can share with you our top stories!