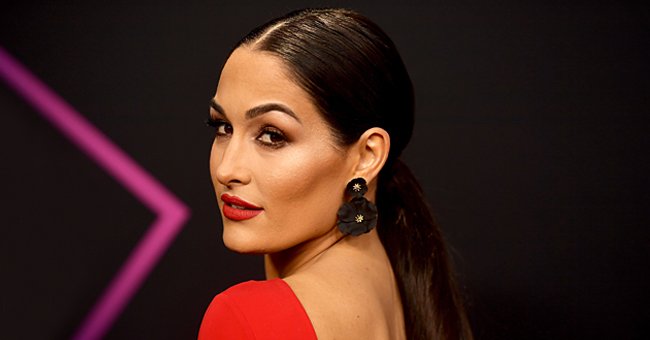 Getty Images
'Total Bellas' Star Nikki Bella Opens up about Dealing with Depression after Giving Birth
Nikki Bella revealed that she suffered from postpartum depression soon after becoming a mother in July. It was brought on by the loneliness caused due to her husband being away on DWTS.
Nikki Bella and twin sister Brie Bella talked candidly about their recent family and emotional struggles in their podcast, "The Bellas Podcast," earlier this week.
The 31-year-old pair both welcomed children a mere day apart at the end of July and the start of August. Unfortunately for Nikki, her fiancé Artem Chigvintsev is not around to help with their new addition.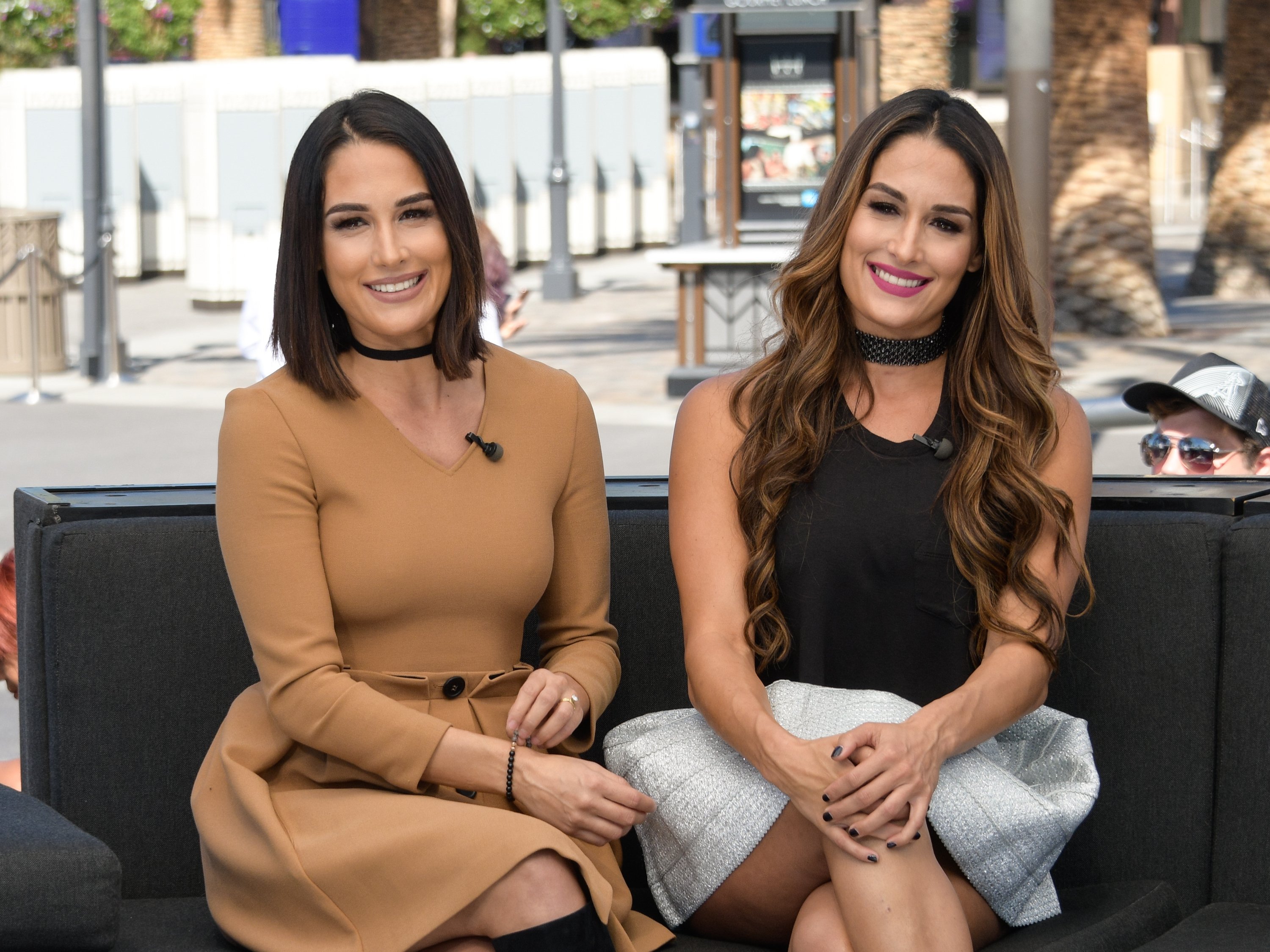 Brie and Nikki Bella visit "Extra" in Universal City, California on October 3, 2016 | Photo: Getty Images
NIKKI GOING IT ALONE
Chigvintsev, a professional dancer, has to stay away from his family in order to compete on the hit reality show, "Dancing With the Stars," due to the coronavirus pandemic.
As a result, Nikki has been mostly on her own taking care of her son, Matteo. Of course, sister Brie does assist her sometimes. Brie is already mom to daughter Bridie, three, and now son Buddy, two months.
During the podcast, Nikki explained that there was one moment when she was readying her house for to move and got overwhelmed by it all. "I had Matteo on my own; still had a whole house to pack up," she began.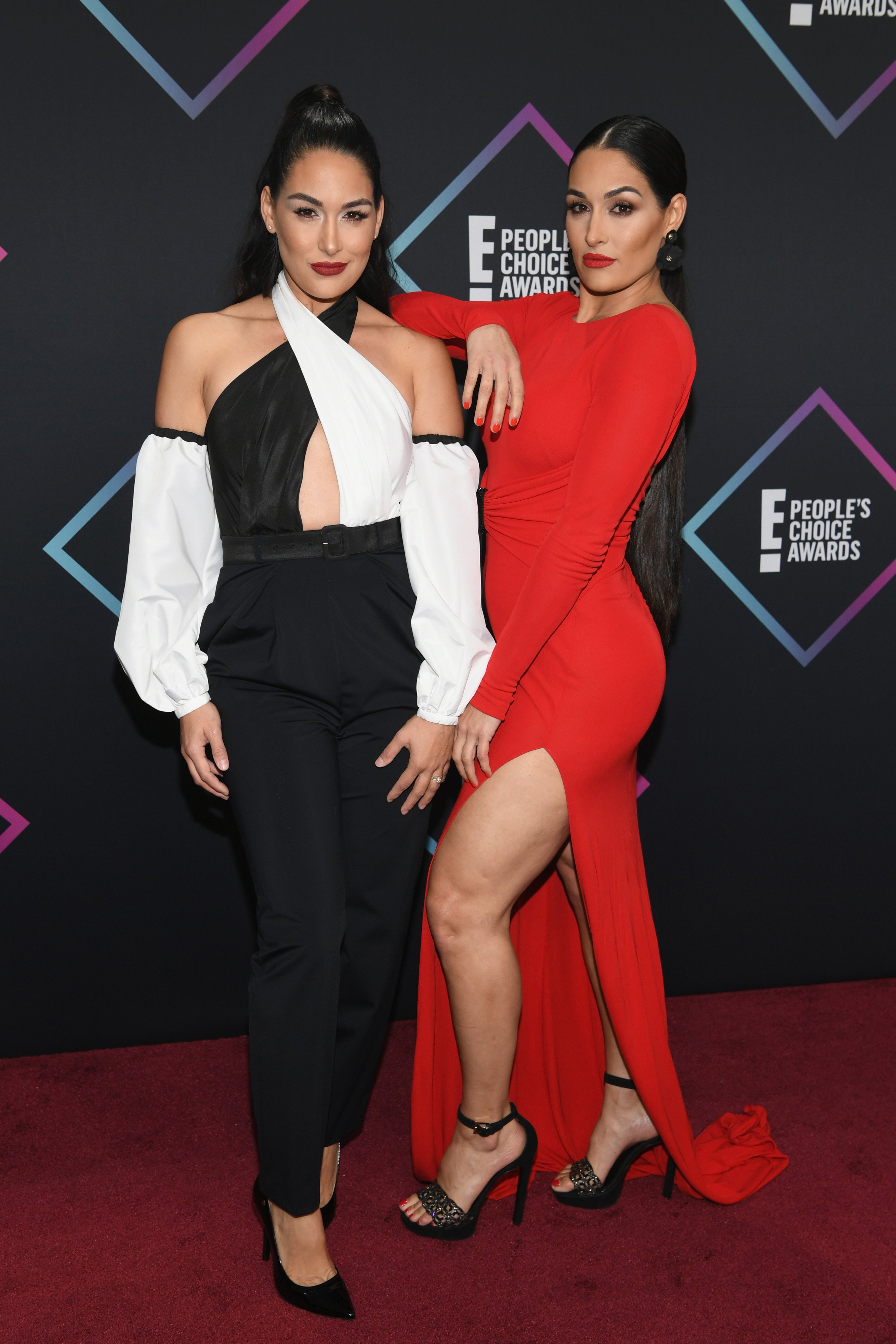 Brie and Nikki Bella attend the People's Choice Awards in Santa Monica, California on November 11, 2018 | Photo: Getty Images
IT ALL TAKES A TOLL
In addition to all that, she also had to film for the twins' show, "Total Bellas." She admitted, "I had a massive breakdown." In addition, Nikki encountered guilt over hiring a nanny.
In seeing someone else take care of her baby, Nikki felt like she was failing as a mom. Sister Brie said it was difficult to watch her sister in such a poor emotional state.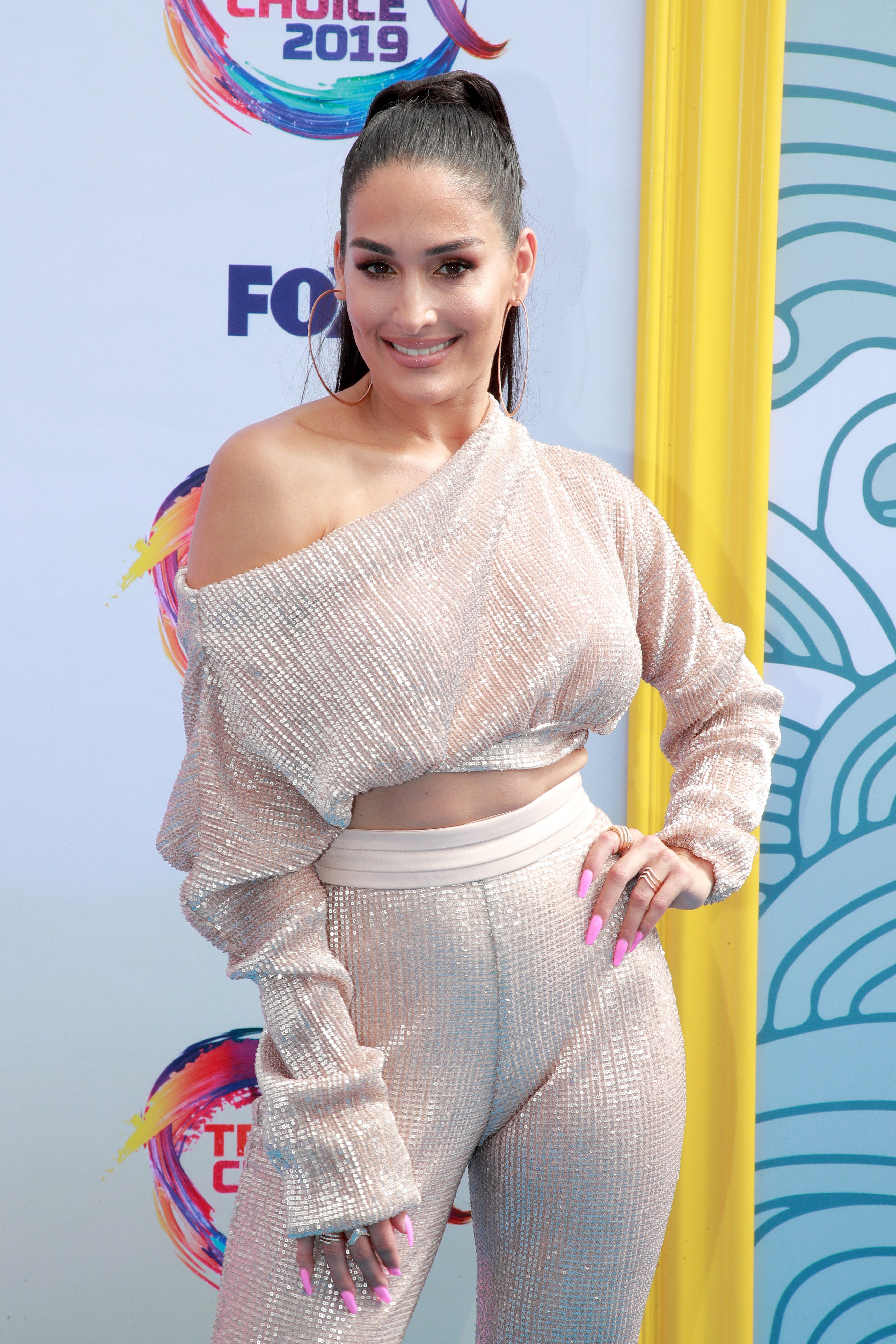 Nikki Bella attends the Teen Choice Awards on August 11, 2019 in Hermosa Beach, California | Photo: Getty Images
Plus, Nikki often refused to ask anyone for help. The concern Brie developed for her sister sometimes kept her up at night. Yet there is an upside to Chigvintsev being on DWTS.
THE DWTS CUT HIT ARD
In the previous podcast, Nikki explained that her fiancé was crushed last year upon being cut from DWTS. Now that the new season is on, Nikki observed he has his confidence again.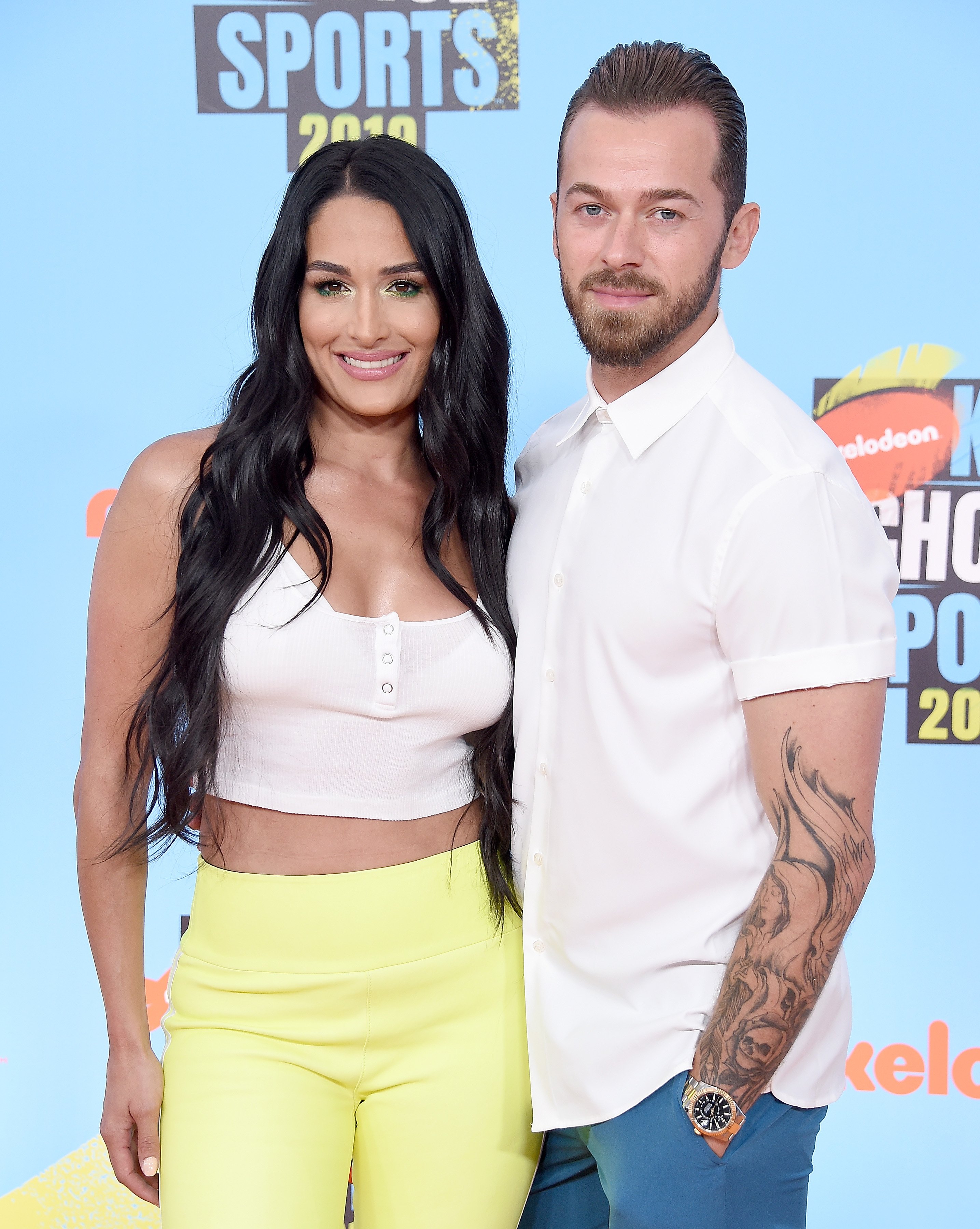 Nikki Bella and Artem Chigvintsev attends the Nickelodeon Kids' Choice Sports in Santa Monica, California on July 11, 2019 | Photo: Getty Images
Chigvintsev took things so hard last year that he fell into depression. Earlier this year, he got another job only to have it pulled out from under his feet when COVID-19 hit.
Nikki then noted that once her fiancé got the call to return to DWTS, she finally saw the man she fell in love with again. He was extremely happy and wore a much brighter smile.
ARTEM GUSHES OVER MATTEO
Chigvintsev recently doted on his son, expressing how difficult it was to leave him to go to work. He added that his ultimate goal was to make the young boy proud.
The new dad is still amazed that he gets to be a father to little Matteo. He also spoke about his and Nikki's upcoming wedding. They want it to be in a time when they won't have to wear masks but "definitely soon," he said.
Please fill in your e-mail so we can share with you our top stories!