Glimpse inside Kylie Jenner's Daughter Stormi Webster's Super Luxurious Life
2-year-old Stormi Webster is living the dream life as her mother, Kylie Jenner never fails to give her the best. Here is a glimpse into the luxurious life of the little girl. 
Ever since the birth of her little Stormi in 2018, American media personality Kylie Jenner has never failed to give her daughter the dream life.
Using her social media posts, the star has given the world peeks into the life of the little angel. In a post on her Instagram feed, the 1-year-old was seen sporting a lovely pink designer handbag.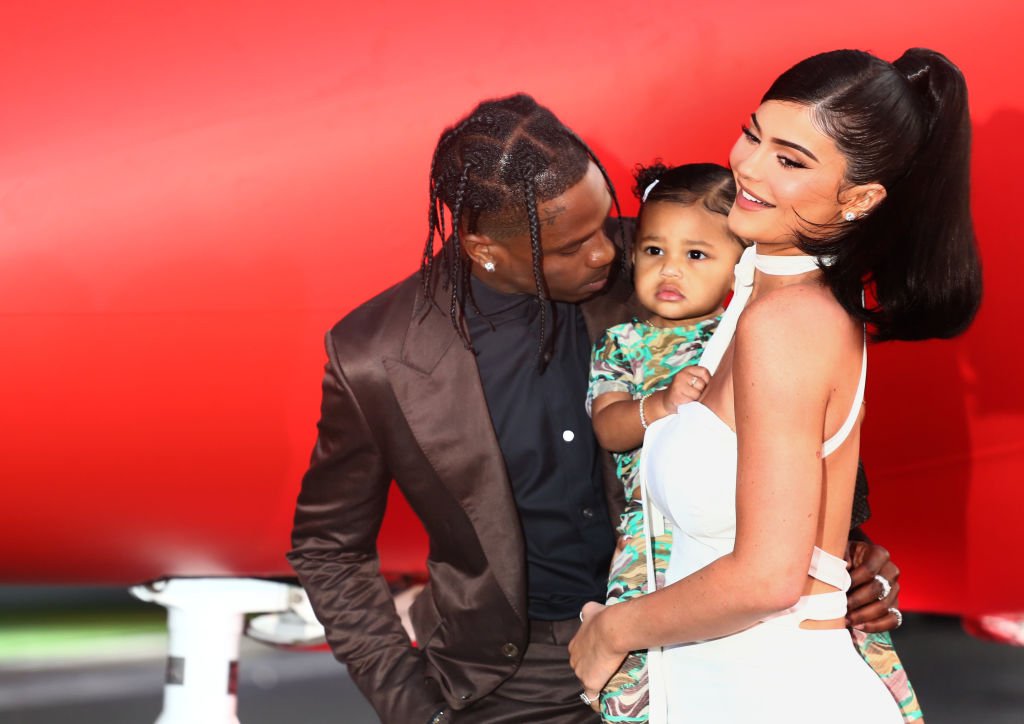 Also, Jenner has rubbed off on the little girl as she has shown a keen interest in fashion. In a series of posts, Stormi looked dapper in her fashionable attires.
In a video, she sported a nice white top and shorts with cute matching sneakers. In another photo, she posed in an all-black ensemble next to her little toy car.
The little girl has also shown interest in sports as she was seen wearing a matching blue outfit during tennis training. In another video, she had on a white sports suit as she skated on ice.
It was revealed that the rapper felt she would grow up spoiled and entitled. 
The mother and daughter pair evidently share a beautiful bond, as both Jenner and her little baby are mostly seen spending time together.
In an adorable photo, the pair posed by a stunning red car, dressed in all-black. Also, as a Christmas present, Jenner got the adorable girl a stunning diamond ring. 
Jenner is, however, not the only one with the intent of spoiling the child. Her father, rapper Travis Scott went all out to celebrate her first visit to his mother.
He was said to have paid $.7,145 for six flower sculptures and stands to commemorate the event. Also, the 2-year-old is set to have front row seats at all of her father's concerts. 
Stormi is also set to meet many A-list celebrities in the coming years like Scott's friend and touring partner, The Weeknd. The little girl sure has an enviable life ahead of her. 
Fans have weighed in their opinions on her lavish life over the years and many are of the belief that Stormi's parents are spoiling her. In 2019, Jenner received a lot of criticism after she gifted the toddler the diamond ring.
They expressed their outrage in the comment section, explaining that the gift was unnecessary and excessive, especially since Stormi was prone to misplace it.
Others also expressed their concern about how hazardous the ring was for the little girl. Scott was also worried that Jenner was spending too much on Stormi. It was revealed that the rapper felt she would grow up spoiled and entitled.
Since he was born without a silver spoon, he believed the socialite's parenting skills were over the top. Nonetheless, for her second birthday, the parents threw an extravagant party for the child.
The bash was a "StormiWorld 2" amusement park-themed party complete with toys, movies, and many other goodies. In attendance were the Kardashian sisters, Kanye West, and model Chrissy Teigen among many others.
The venue was also said to have been so large that guests were given maps. One can only hope that little Stormi remembers such a memorable day.