'Suits' Star Patrick J Adams Is Happy about Ex Co-star Meghan Markle's US Return
"Suits" star Patrick J. Adams opened up about his former co-star Meghan Markle's return to the United States. Adams expressed his joy at her presence and praised the royal for her activist spirit.
Although it was 2018 that Patrick J. Adams last worked with his beloved co-star Meghan Markle on the famed legal series, "Suits," the actor remains very fond of her. 
During an interview with Access Online over the weekend to promote his new series, "The Right Stuff," Adams gave his opinion about Markle's move back to the United States.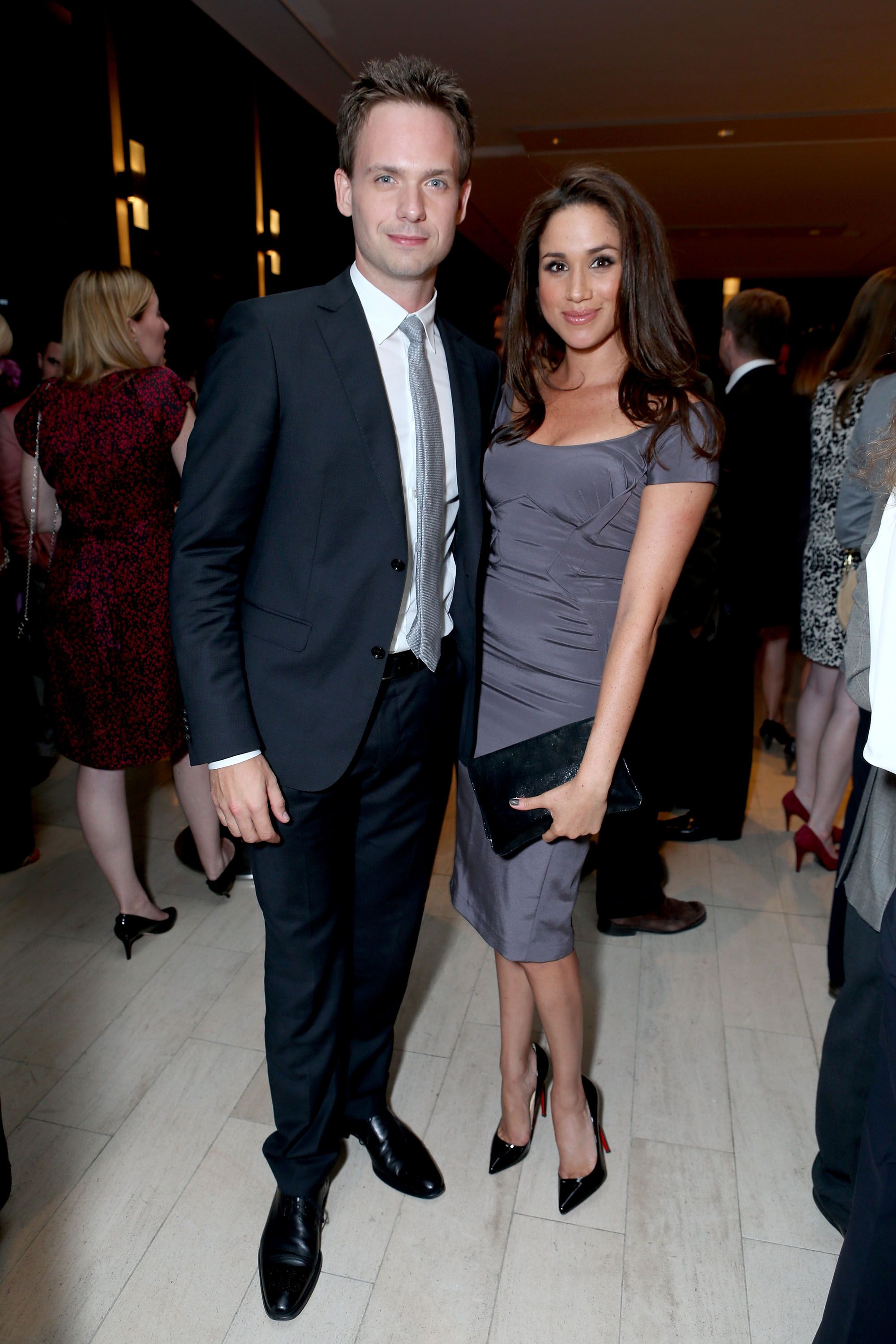 When asked if he has kept in touch with her since her return to the United States of America, the Canadian native said no. Speaking about the Duchess of Sussex, Adams said: 
"I think she's pretty busy, but I am happy to have her stateside, and I'm very, very, happy that she is becoming vocal and doing whatever she can to help the election."
The 39-year-old revealed that he missed Markle and also noted that he doesn't have regular contact with the royal. However, he was thrilled that she was doing great.
Adams, alongside other "Suits" co-stars, was present at [Markle's] wedding to Prince Harry on May 19, 2018, at St. George's Chapel, Windsor Castle.
Since Harry and Markle stepped back from royal duties and relocated to the United States, they have been vocal about the upcoming elections, urging citizens to reject hate speech. Unfortunately, their input about the elections breaks royal protocols.
Adams and Markle starred as love interests, Michael Ross and Rachel Zane, on the USA Network show, but both exited the legal series after season 7. At the time, Markle was already engaged to Prince Harry and was preparing for her life as a British royal family member. 
Adams, alongside other "Suits" co-stars, was present at her wedding to Prince Harry on May 19, 2018, at St. George's Chapel, Windsor Castle. On the morning of the glamorous ceremony, the actor poked fun at Markle with a hilarious post on Instagram.
He shared a photo of his on-screen wife on the front of a British newspaper, an empty cup and a glass of juice alongside an accompanying caption that read: 
"I'm beginning to think she might not actually be out getting milk. #royalwedding."
The captioned referred to the comical message he tweeted when it was announced that Harry and Markle were engaged. Adams insinuated that she cheated on his character, telling him that she only wanted to get milk.
Although the pair haven't publicly interacted since they exited the show, Adams has made it known to the world how important the time they spent on "Suits" is to him.
Commemorating the end of the show last year in September, Adams shared several never-before-seen photos of the Duchess on set. He explained that it was the end of a 10-year-journey and wanted to show fans photos from their early days.