Rebel Wilson Looks Slim in Red Dress as She Holds a Liquor Bottle in a Funny 'Happy Monday' Snap
Rebel Wilson knows how to start the week off just right. In a hilarious story shared on Monday, the actress showed that she does not wait for the weekend to enjoy certain pleasures. 
Unlike so many of us, Rebel Wilson, 40, is not afraid of Mondays. Or if she is, she has just the right thing to help her get through it. This Monday, Wilson shared her go-to drink for the weekday start. 
Wilson has continuously updated fans on her workout routine and weight loss progress after dubbing 2020 her Year of Health. It is not clear if her latest Instagram story helped or hurt her goals.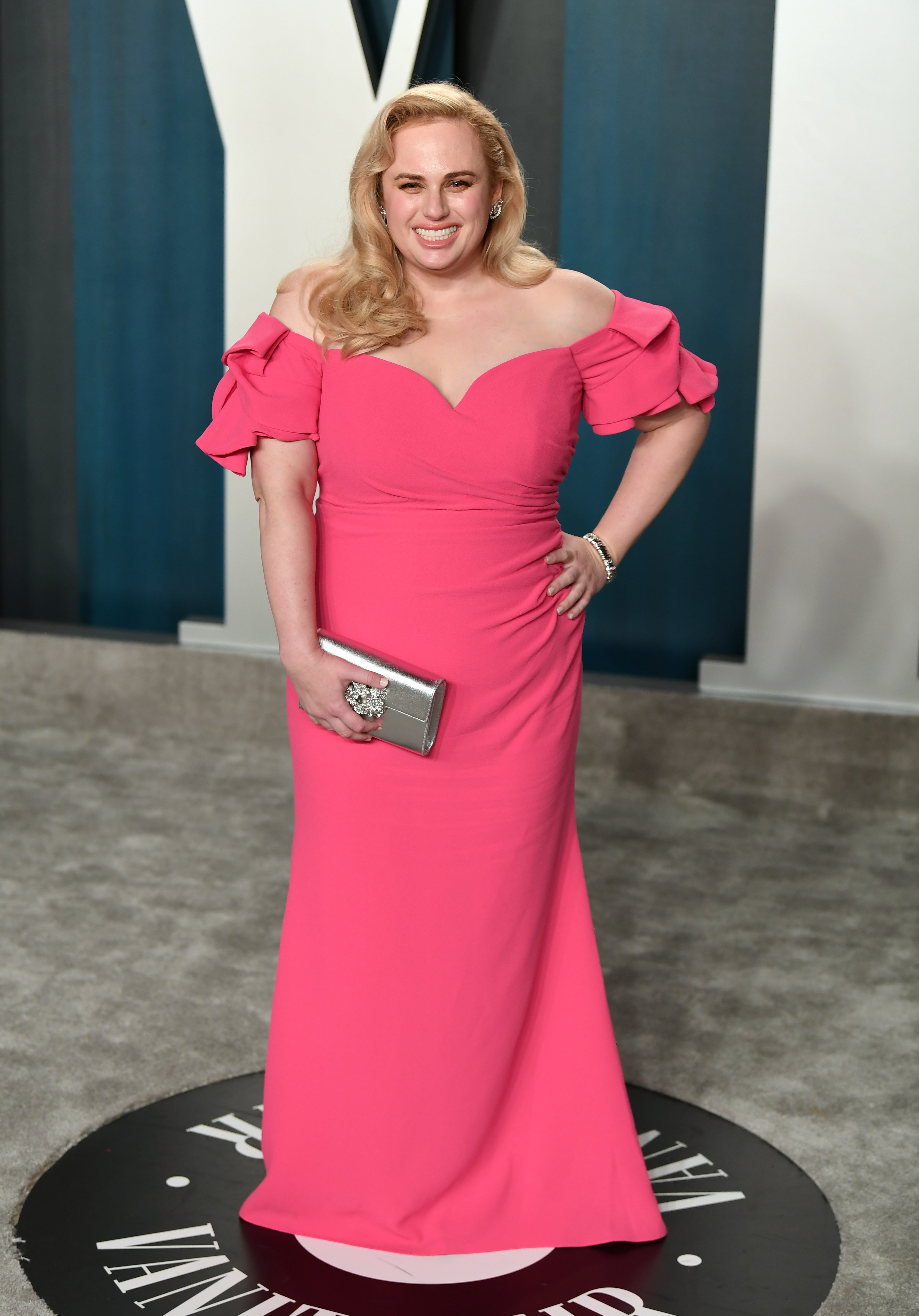 WILSON HUGS VODKA BOTTLE
In the Instagram story photo, Rebel sat on a yacht enjoying the hot sun and fresh air. There were several cushions behind her, so Wilson was likely extremely comfortable. 
Yet it was what she held in her hand that seemed to bring her the most solace. Wilson had wrapped one arm around a large Grey Goose Vodka bottle — it was about four times the size of a regular one. 
Wilson's other hand held onto the bottom of the container. The bottle appeared to be still full, minus the part which made up its spout. It is unclear if Wilson drank from it. 
The "Bridesmaids" actress wore a red dress with cream lining as she gazed into the distance in the photo. Looking back, it is the same outfit she wore in a late September post.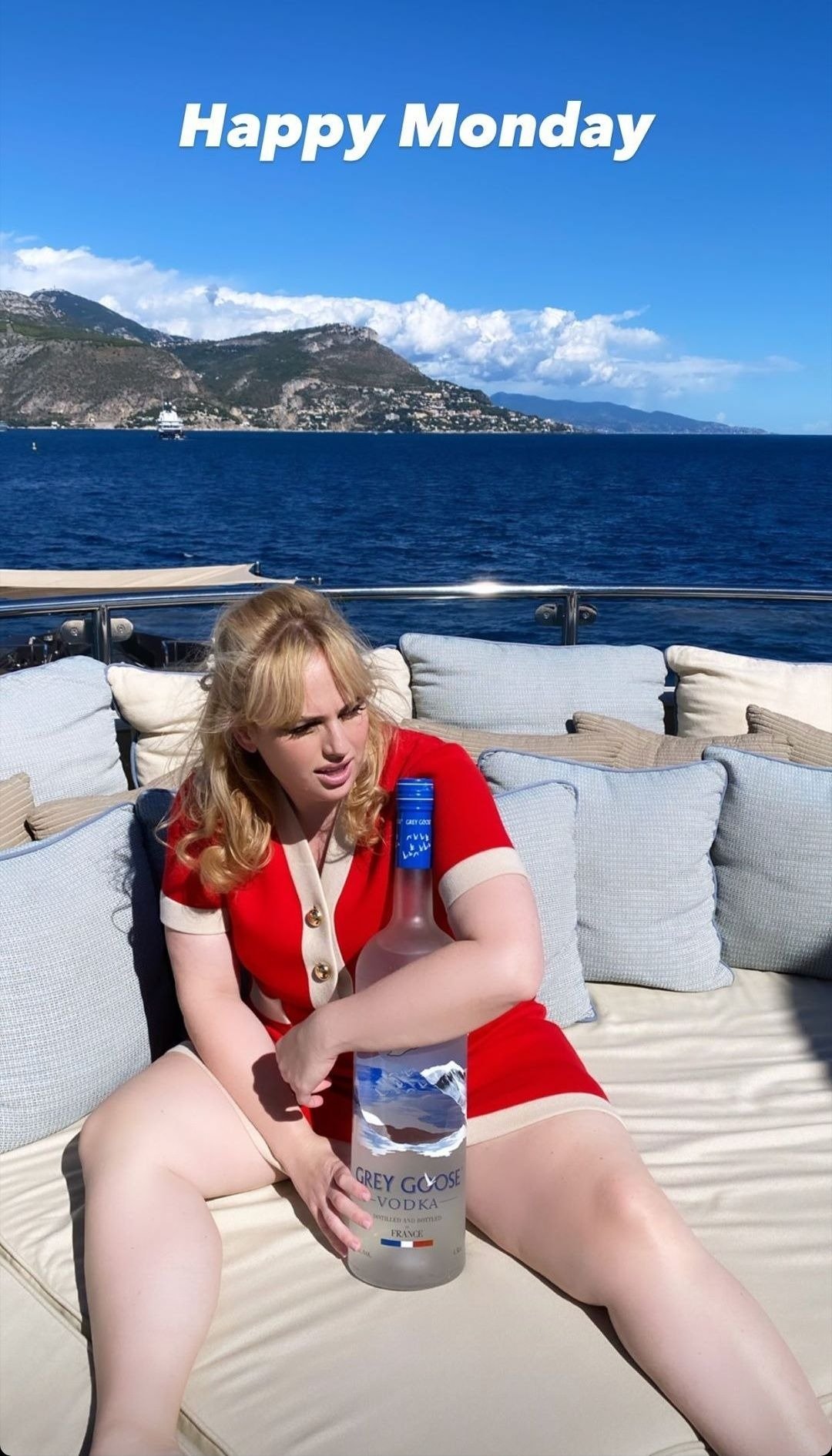 FUNNY WORKOUT ROUTINE 
The new post might be a throwback to the former, which saw Wilson joking about a new workout routine. In a clip, she used the bottle as a weight for her supposed exercise.
"Hey guys, I'd just like to show you my new workout routine. I call this the Monaco routine," wrote the star. She then began bringing the bottle up and down to work her biceps. 
CLOSE TO GOAL WEIGHT
At the start of October, a source through People claimed Wilson was about 13 to 17 pounds away from her goal weight. They further stated that Wilson was pushing harder than ever. 
A couple of days later, though, Wilson said in a post that she was "3kg's (6.6 lbs) away from [her] goal weight." The post came along with a photo of her on a hike she was incredibly proud of.
WILSON GETS COMPLIMENTS
In addition to her successful health journey, Wilson has also been having a lucky year for romance. Last month, media outlets claimed that Wilson and boyfriend Jacob Busch were officially a couple. 
The pair, who began dating when the coronavirus hit this year, are certainly showcasing their love in public. Below a picture Wilson posted last Friday, Busch complimented her, saying, "beautiful."
BUSCH A GOOD FIT
Last month, the couple went on a Monaco getaway where they attended a gala held by Prince Albert II. One source told People that Busch, heir to the Anheuser-Busch beer company, is an excellent match for Wilson.
They explained how Busch fits the comedian's "humor and personality," adding that he is not intimated by Wilson. The two also share a passion for health and fitness, so Wilson consistently has support.